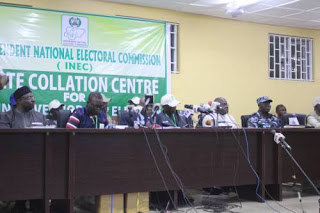 Share this
INEC (Independent National Electoral Commission) has assured Nigerians that the February 25 Presidential and National Assembly polls will hold nationwide despite the cash crunch and protests across the country.
While Commenting on the recent crisis in the country, INEC Chairman, Professor Mahmood Yakubu said the commission is working closely with the Central Bank of Nigeria and security agencies.
Yakubu said;
"The Central Bank has assured us that we will not suffer any encumbrances in that regard, there are no issues with respect to that.
"On what is happening around the country – the protests – is a security matter and security agents have assured and reassured us that they will secure the environment for elections to hold peacefully nationwide. So we have no issues in that respect."