Share this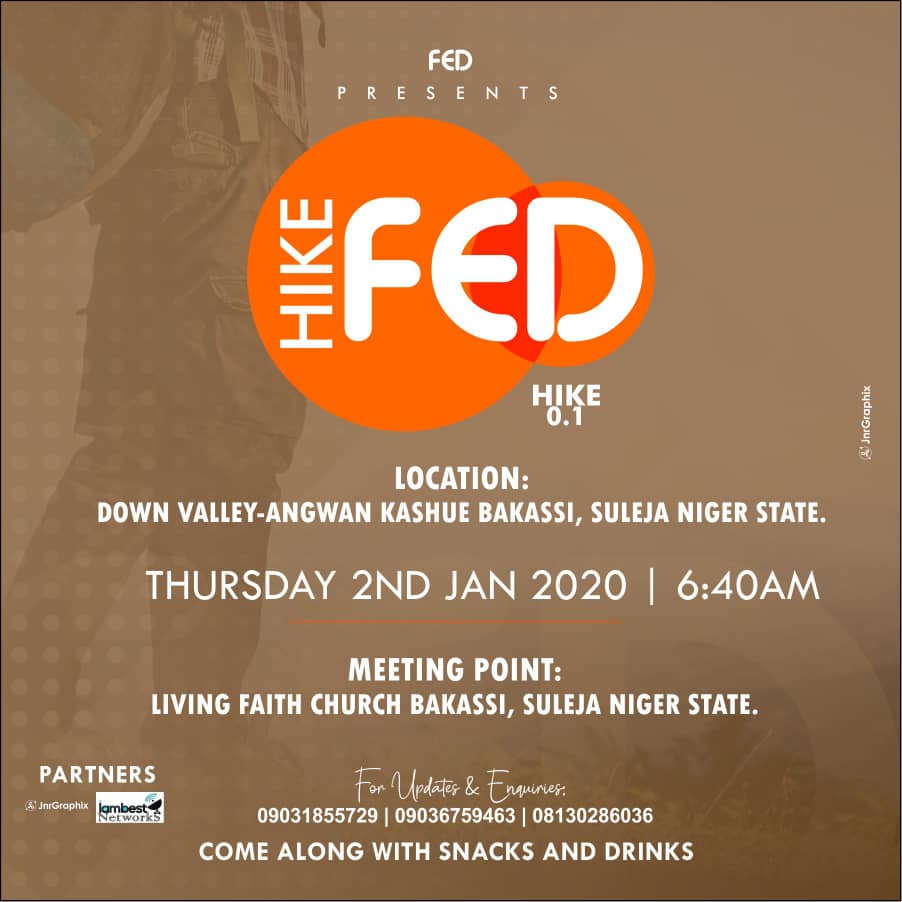 Firstly, we want to say happy new year to you. Its a beautiful year and we are certain its going to be better. We are starting this new year with lots of fun and exciting events.
To start with, we are joining FED(Family, Education and Development)  to go for an adventurous and eventful hiking – HikeFED. This hiking and climbing will be full of memorable activities and both intellectual and fun filled events(ultimate search, discussions, fast fingers, entertainment) will be carried out. The Organiser Elisha Jnr, a spoken Word artist and his team visited the location( Down Valley – Angwan Kashue, Bakassi Suleja of Niger state) and photos revealed its going to be eventful. See photos below of the location survey.
The hiking will be holding on Thursday 2nd January 2020. The time for convergence will be by 6:40am. Meeting point is at Living Faith Church Bakassi Suleja, Niger State.
See flyer below for details: