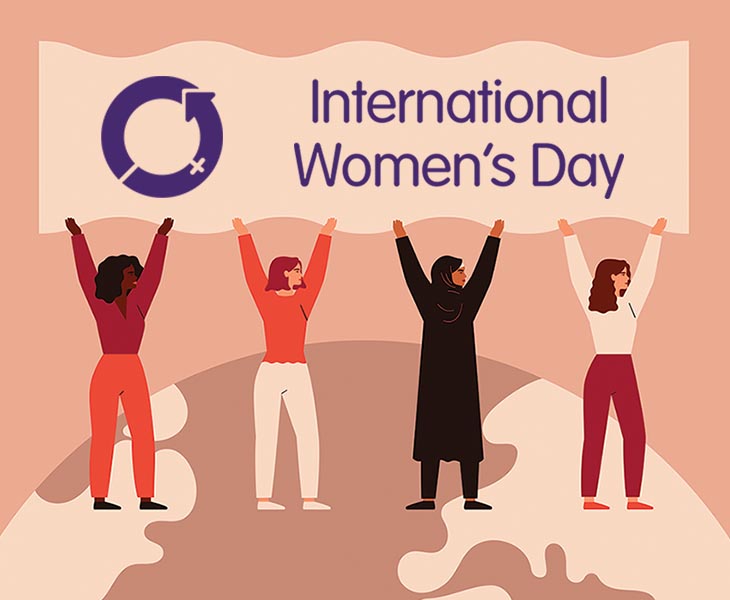 Share this

A woman is an adult female human. The term woman may also be refers to a girl ( a female child or adolescent).
Throughout the history, traditional gender roles have often defined and limited women's activities and opportunities, many religions doctrines stipulate certain rules for women. With restrictions loosening during the 20th century in many societies, women have gained access to careers beyond the traditional homemaker, and the ability to pursue higher education.
Violence against women, whether within families or in communities, has long history and is primarily committed men. Some women are denied reproductive rights. The movements and ideologies of feminism have a shared goal of achieving gender equality.
Throughout history, the central role of women in society has ensured the stability, progress and long-term development of nations.
History of International Women's Day ( IWD )
International Women's Day has been observed since the early 1900's – a time of great expansion and turbulence in the industrialised world that saw booming population growth and the rise of radical ideologies. Throughout this years the world has witnessed a significant change and attitudinal shift in both women's and society's thoughts about women equality and emancipation.
International Women's Day is been celebrated on every 8th March around the world. It is a focal point in the movement for women's rights. It is a global day celebrating the social economic, cultural and potential achievement of women. The day also marks a call to action for accelerating gender parity.
The Colours of Women's Day are :
Purple – It signifies Justice and Dignity.
Green – symbolises Hope.
White – represent Purity.
As a woman, make a difference, think globally and act locally!
Make everyday, international Women's Day.
Do your bit to ensure that the future for girls is bright, equal, safe and rewarding.
Happy international Women's Day!!! – Atiba Dorcas Anuoluwapo