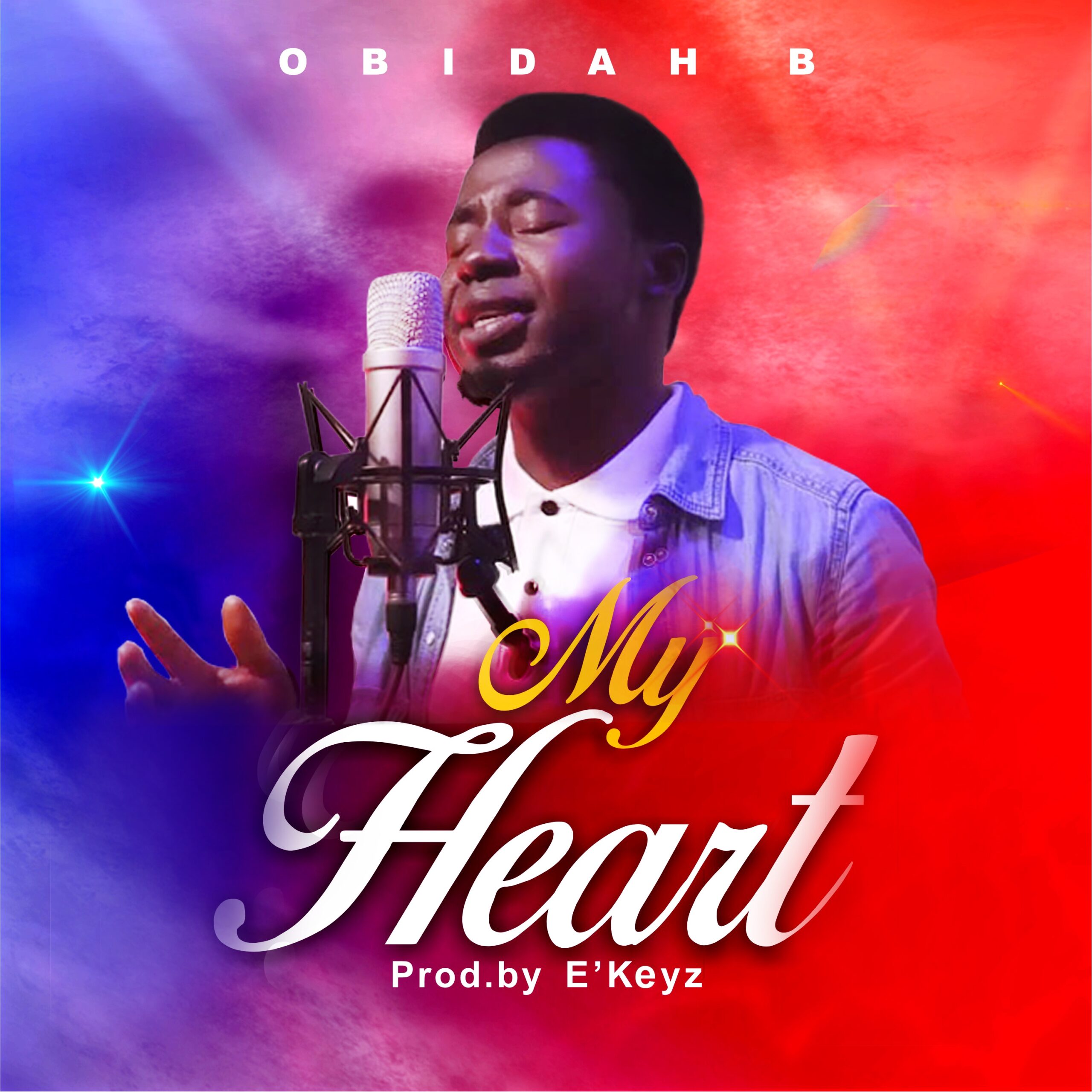 Share this
Abuja based Music minister Obidah B. popularly known as Prince Obi releases a brand new single titled My Heart
According to Obidah B I have lived all through with a missionary and everything we use and have in the house comes from people that just want to support God's work so my life is actually a product of missions.
My Heart in totality Belongs to God.
Everything you have, God gave freely. In Him we live move and have our being.
That is to say God owns everything that you can ever dream of, having everything doesn't mean that you got it with your own strength, abilities or power rather God made all things possible in His own time.
Produced by E'keyzUntagged Download Link:
Video Link:
Lyrics:
(Intro)
I belong
My Life Belong
(Lead)
You Own My Heart
You Own My Soul
Everything I Am Is Yours
Lord You Own My Heart
You Own My Soul
Everything I Am Lord Is Yours
(Interlude)
You Own My Heart
You Are The Air I Breath
Verse 1
I Surrender All To You
Lord I Give Myself Away
Everything I Am Is Yours Yahweh
Arise In My Worship
Glorious God Arise
Mighty God Arise Yahweh
You Own My Heart
Chorus
You Own My Heart
You Own My Soul Lord
You Own My Soul
Everything I Am God
Everything I Am
yeyee
Is Yours
Lord You Own My Heart
You Own My Heart
I Give You Everything God
You Own My Soul
Yeah
Everything I Am
Belongs
Is Yours
Verse 2
Alagbada -lno Might God
The Air That I Breath belongs To You
Everything I Am All is Your
Yaweh
You Are My All In All
Everything Is Yours
Everything I Am
Is Yours
Bridge
You Own My Heart Lord
My Heart
My Heart Belongs To You
My Soul
My Soul Belongs To You
My Life
My Life Belongs To You
Is Yours
You own My heart Lord
My Heart
You own My soul God
My Soul
All Belong To You
My Life
yeah yeah
Is Yours
(Chorus)
Lord You Own My Heart
You Own My Heart
You Own My Soul God
You Own My Soul
Everything Belongs To You
Everything I Am
Is Yours
Ooh I Give All
You Own My Heart
I Give You Everything I AM
You Own My Soul
Lord I Give All That I Am
Everything I Am
All Belongs All Belongs
Is Yours
Left Your Voice You Own My Heart
You Own My Heart
You Own My Soul
You Own My Soul
Everything I am Lord
everything I am
All Belongs
Is Yours
(Outro)
You Own My Heart God
You Own My Soul
I Surrender All To you
And I Say My Heart
Connect:
Facebook: Prince Obi
Instagram: @princeobi01
Twitter: @princeobi01