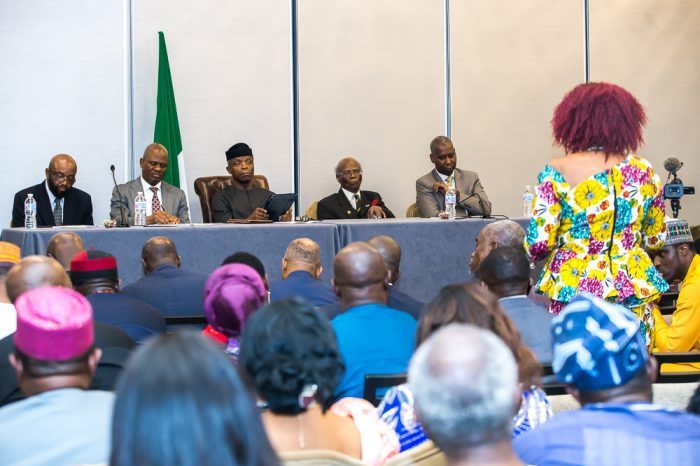 Share this
The Vice President Yemi Osinbajo has urged Nigerians in the Diaspora not to rely entirely on social media reports on the security challenges facing the country as some of the stories reported are untrue and politically motivated.
The Vice President said this while speaking with Nigerians in a Townhall meeting which held on Sunday June 23rd. While responding to a question on what the government is doing regarding the increasing cases of kidnapping being reported on social media and other media platforms, Osinbajo said
"With respect to general kidnapping which we have seen in parts of the country, again, this is not entirely new. In fact, some of the kidnapping stories you read or listen to are simply not true anywhere, some are fuelled politics. There are cases of kidnapping, no question at all about that, but some of the more dramatic stories that you hear are simply not true. Every report of kidnapping we receive, we try to verify, and at the end of the day you find out that people just tell all sorts of stories".