Share this

It's a beautiful Wednesday and you know what segment we have today. Every Wednesday is a day we bring to you Words in Pen. On this day, we have an excerpt titled "Being a homely woman in this 21st Century " from the first edition of "Get Inspired" of IAMBEST ONLINE MAGAZINE exclusively IAMBESTNETWORKS LTD. Read, enjoy and you can get the complete magazine via the link below. Enjoy;
There is nothing beautiful than living a simple life in this complex universe. Being homely among many other definitions implies just being who you are; unpretentious living, ordinary, enjoying the pleasure of your home and family, easy going in terms of speech, dressing and action etc.
In this 21st century, above virtues are almost lacking because the attention of women has shifted from being simple, plain or homely to a living a life of gorgeousness. Looking good is good but not to the extreme, as the saying "too much of everything is bad". The extravagant lifestyles of the rich women in the society is to a great extend insatiable, while the poor are striving to live above their means most especially in the world of fashion today and this has set in competition. Every woman wants to be the first to have or present this or that to the public. Publilius Syrus quotes "Poverty wants much, but Avarice, everything." We are to be inelaborate, natural but pleasant.
Today's woman supposed to be homelike, welcoming, friendly and enjoying the comfort of her home as Home Maker/Keeper. She may not be as rich as the world defines riches, but she is able to organize her home and make it as heaven on earth.
Also, she is supposed to serves as first teacher to her children on all spheres of life, preparing meals for the family etc, but she is hardly seen at home due to being occupied with so many busy schedules outside her home, focusing more on career building and battling for gender equality to the detriment of her home.
No wonder the society is sick today, full of robbers, prostitute and rebels etc because she has failed in her duties to train her children properly and a broken home will eventually emerge as result of less attention at home.
"It is highly distinction for a homely woman to be loved for her character rather than for her beauty." says Plutarch .
We live in a society that places a high degree of importance on physical appearance. Television, movies, magazine and billboards
all display attractive people.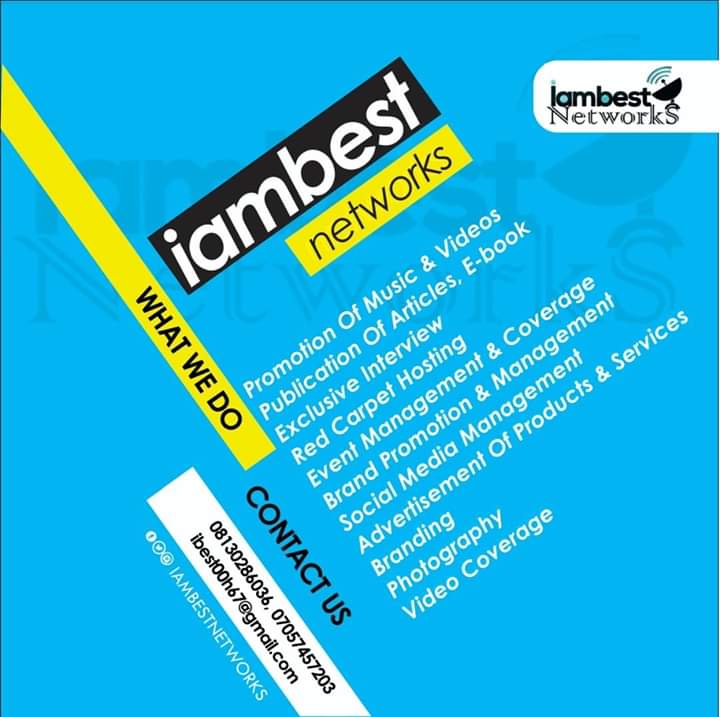 Plastic surgeons are having many different kinds of procedures done on people simply to enhance their appearance.
Our society is obsessed with physical beauty. My Bible in 1 Peter 3:3-4 states, your beauty should not come from outward adornment, such as elaborate of gold jewellery or fine clothes.
Rather, it should be that of your inner self, the unfading beauty of a gentle and quite spirit which is of great worth in God's sight. The physical side of beauty is just a small part of what makes a woman truly beautiful.


The inner qualities count, such as: being gracious, gentle, thoughtful, unselfish, good judgement and having the law of kindness on her tongue.
A call on women to be homely in this 21st century is timely. Rick Warren quote " A pretentious, showy life is an empty life, plain and simple life is a full life", therefore make life simple and don't insist in making it complicated. Wisdom is profitable to direct.
Written by:
Mrs Philomina S. Bityong
"GET INSPIRED" ONLINE MAGAZINE OF IAMBESTNETWORKS IS STILL AVAILABLE. CLICK HERE TO GET THE MAGAZINE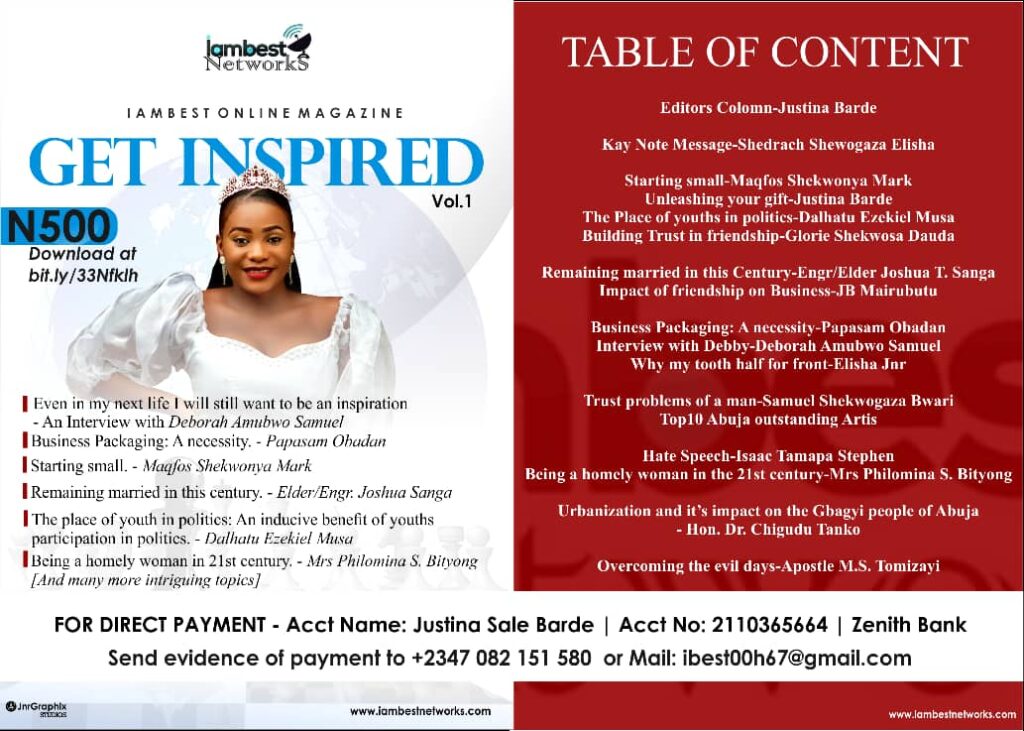 This is a publication of Words in Pen, weekly publication(every Wednesday) of I am Best Magazine… proudly IAMBESTNETWORKS LTD.
Are you a writer and you want to be a contributor to WORDS IN PEN,
Contact us:
Call or whatsapp: +2347082151580 08130286036; call:07057457203
Email us: [email protected]
Facebook: I Am Best TV
Instagram: @iambestnetworks
Twitter:@iambestnetworks