Share this
The 21st century is a century of knowledge and skill acquisition development where your output is determined your input.

Equipping which is also seen as educating is the bedrock for any sustainable development. This is because equipping and educating an individual or people is an inevitable tool and its mastery is a basic condition for Sustainability and Development of any emergent world. Equipping an individual empowers that individual to utilize his/her potentials for personal, collective and national benefits.
Furthermore, the major universally accepted objective of any system of education, is to equip the learner with necessary skills that would ensure his/her livelihood, help develop her/his powers to contribute to the development of the society and socialize the individual into traditional and moral values of his/her society.
In Africa and with reference to Nigeria, despite the fact that Education is a veritable tool the girl child is still lagging in formal education. This may be attributed to some factors including; attitude, culture, beliefs, parental factors, societal norms and low self esteem. In Nigeria, the girl child is currently faced with numerous formidable difficulties in the areas of survival, protection, socio-political participation, psychosocial an intellectual development and these indices of human development are beyond the control of the child and therefore needs the adult members of the society to attain these indices through education –formal and informal.
For instance these girls are not protected from the ills in the society such as early marriage, teenage pregnancy, street hawking, child labour, they are often seen either roaming the streets, waiting to be hired for labour or begging in motor parks where they receive all sorts of abuse from touts or engage in one form of economic activity among others when they should be in school.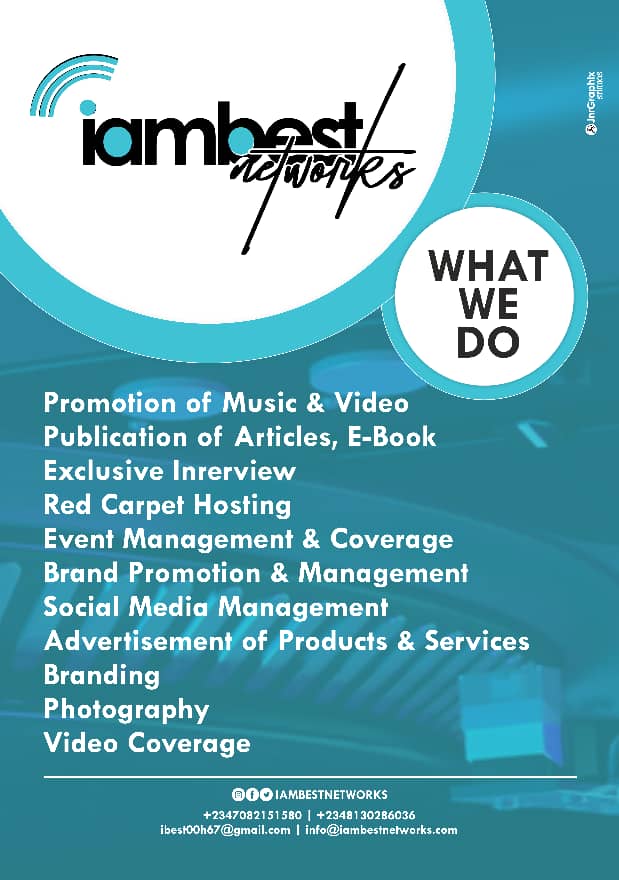 The girl-child can be described as a potential mother, woman, mentor, character molder, nation builder of tomorrow. The equipping of such a child is very crucial to a Nation like Nigeria. And if we must open the door to National development, the Nation Nigeria must take positive steps to equipping a girl child with the knowledge and skills needed to advance her status and to be good wife and mother in future. The Nation must also equip the girl child on how to effectively plan and execute certain projects and programs with great community benefit. Nigeria will be a better place to be if "more girl child" are equipped to be like Dr. Ngozi Okonjo-Iweala, the new Director General of World Trade Organization, whose full potentials have been harnessed both locally and globally. The girl child must also be equipped to think rationally, question and judge rightly and independently. More importantly, she must be equipped to be economically independent- this spans to entrepreneurship, to corporate professionalism and allowing her have a voice of her own.
There is a popular saying  that TRAIN A WOMAN, BUILD A NATION". The knowledge a girl-child acquired gives her an edge over others who may be less knowledgeable. It stands her out and presents her a problem solver. This is because when it comes to finding solution to the challenges of developing the society, she will be the first to be called upon. Invariably, the quantity and quality of what a girl child know are fundamental determinants of how relevant and useful she will be to herself, first and foremost and then to the society as a whole. For these girls to excel effectively, mentoring and counseling them is needed in the area of projecting good role models, being resourceful, enhancing creativity and life skills in them among others. More also the counseling should be geared towards helping the individual to discover herself, her potentials, abilities, capabilities, talents, interest and strengths as well as utilizing the knowledge to take vital decisions that will help her to adjust and contribute meaningfully to the environment now and in the future. 
When you educate a man, you educate a person, but educate a woman and you educate a complete family. This is because the education of every child starts from the family and the mother is the first teacher. If Nigeria must be a better place to be, equipping the girl child is a pivotal thing to do. – Lydia O. Olaniregun Esq.
Follow Lydia O. Olaniregun Esq on her social media handles:
Facebook
Twitter
LinkedIn
This is a publication of Words in Pen, weekly publication(every Wednesday) of I am Best Magazine… proudly IAMBESTNETWORKS LTD.
Are you a writer and you want to be a contributor to WORDS IN PEN, 
Contact us: 
Call or whatsapp: +2347082151580 08130286036; call:07057457203
Email us: [email protected]
Facebook: I Am Best TV
Instagram: @iambestnetworks
Twitter:@iambestnetworks , YouTube: IAMBEST TV