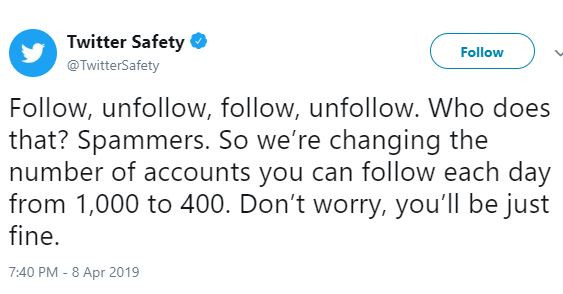 Share this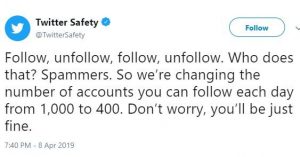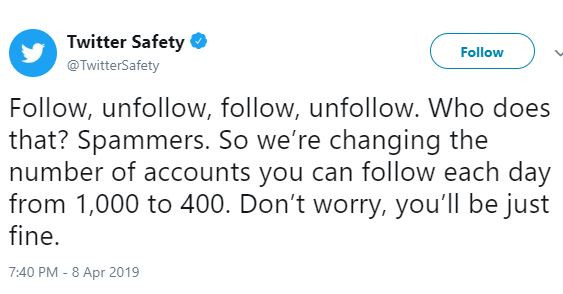 Before now, Twitter users have been able to follow up to a 1,000 accounts per day but now, Twitter has cut it down to 400 in a bid to make the platform more secure.
The move is the latest in Twitter's ongoing efforts to rid its platform of misuse. Last July, Twitter implemented a range of new API restrictions to impede the use of bots for artificial tweet engagement, which it ramped up again just recently, cutting off access entirely to a range of well-known third-party apps.
Also, between April and June last year, Twitter says that it shut down more than 143,000 apps for similar usage violations, which the company has sought to eliminate in response to concerns about social media misuse and user manipulation.