Share this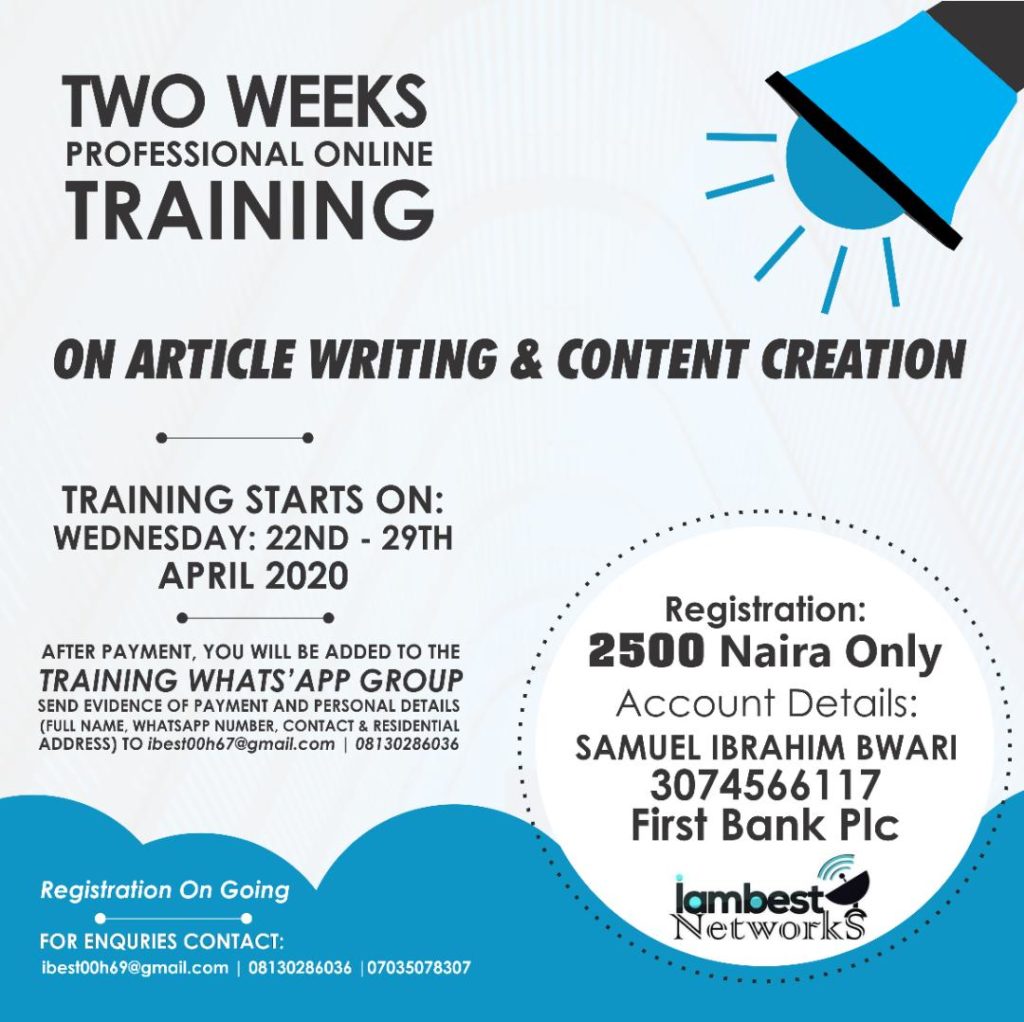 Oh Yes! We are glad to bring to you a golden Opportunity to shape you and make you a better person especially if you have interest in art. It's a two weeks professional Online training on "writing skills".
Becoming a good writer is not just for some persons nor is it just for some set of people. NO! It's for everyone irrespective of your status, your life's sphere, beauty, wealth, your knowledge and geographical location.
Embrace this life changing Two weeks Professional Online Training On Article Writing & Content Creation.
Training starts on: Wednesday 22nd – 29th April 2020
HOw CAN YOU REGISTER?
√ Registration is 2500 naira only. You will pay to the following account details below.
Account details: Samuel Ibrahim Bwari
3074566117
First Bank

Then, Send evidence of payment and personal details ( full name, WhatsApp number, contact and residential address ) to [email protected] or Whatsapp: 08130286036.
After payment, you will be added to the training WhatsApp group and other forums where the online training will take place.
At the end of the training, participants will be granted FREE publication of their article on iambestnetworks.com and certificates will be issued.
Registration is on going.
For further enquiries contact: 08130286036, 07035078307 or [email protected]