Share this

We wake up every morning and we listen to the awful news of how mischievous persons dupe citizens. Statistics record that the young folks are the domineering group capitalizing on different edge because of the greed to make money and the strong desire to acquire wealth at all cost and in a twinkle. It is no longer news that the average citizen is being scammed everyday.
What is scam?
Scam is a confidence game or other fraudulent scheme, especially for making a quick profit; swindle.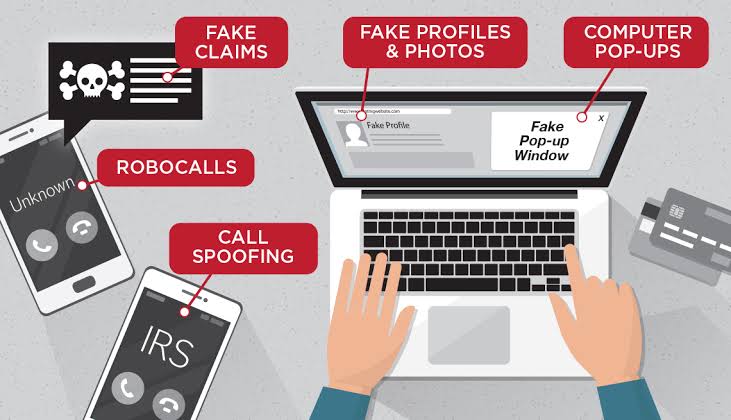 We live in a society where virtually all and everything has been monetized. Yes, life itself is expensive and our needs keep escalating yet, we toil hard to earn a meagre or peanut for survival.
Well, some of us are desperate about actualizing our goals and the efficacy of implementing them is equivalent to the money we have acquired. Patience is never a substitute for desperate minds, myopic height and feeble minds who always compare every phase of their life with friends, families and colleagues at some quarters.
Do you know that only a few people are also willing to work for money, in fact, ready to humble themselves, do some dirty jobs (non-blue-collar jobs) to earn a living? This is a contributing factor to why the majority of the youths take on crooked route to make money. Scammers are in every segment of our society. Many Nigerians have been victimized while seeking admission, the quest for a scholarship, job applicant etc.
Science and technology have done us good in this present age but then we can't negate the fact that it has disadvantages as well. The advancement of science and technology is and has been used via young folks on diverse digital platforms, like the common social media platforms we know as Facebook, Instagram, Telegram, Twitter, WhatsApp etc. Some fall victims to scammers as a result of the investment, others were trying to secure better means of generating income and lastly, the categories of person who easily get trapped are those who want to rush the hour.
I want to say some of our parents are ignorant about the kind of jobs their children do that earn them a fat salary. Their happiness is that the children are making it somewhere and living well. So they neglect their roles and fail to ask sensitive and important questions like "where do you work"? "How much is your salary?" and desiring to know other source of income of the child.
Well, at the same time some of the problems like pressure from one's family background has changed a lot of good people to become bad, involving in fraudulent acts, especially when one is not determined to stand their ground irrespective of the arrows thrown at them.
Others are simply worried about how their mates look at them so it's a reason on their part on what they do. The pressure from one's spouse might be the cause but above all, some people naturally have huge appetite in having access to the things of this life whether good or bad.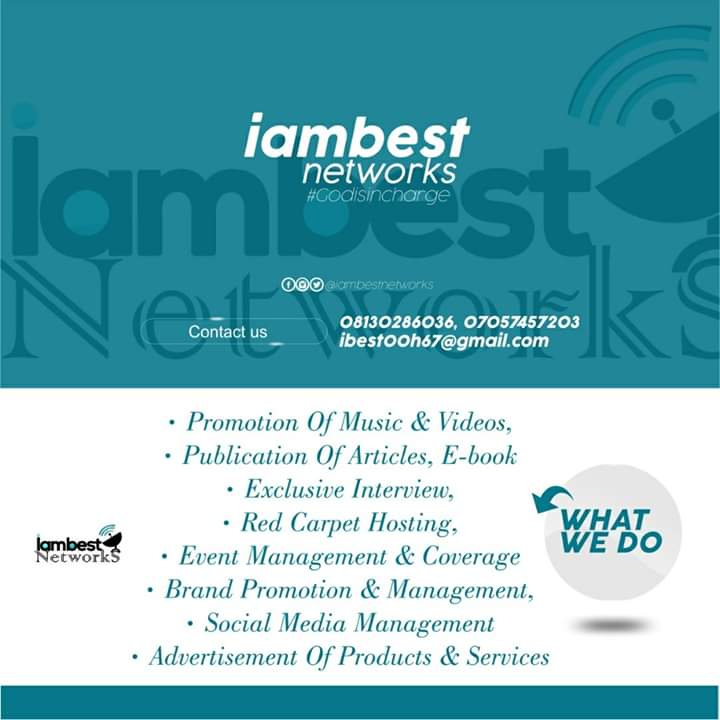 It is our responsibility to correct ills because we grow to learn and we learn to grow. Contentment is a virtue in character development and nation building on the part of citizens. We live in a world where everyone is trying to mind her business to avoid embarrassment and disrespect but we have obligations to obey our Holy Books (Bible and Quran, reading and studying them daily. Through this way, we will gain wisdom to direct our path. The world itself is deceptive and deception is on the increase. Wise up.
Thanks for reading through the piece.
I am Justina Barde
Are you a writer and you want to be a contributor to WORDS IN PEN,
Contact us:
Call or whatsapp: 08130286036; call:07057457203
Email us: [email protected]
Facebook: IAmBest TV
Instagram: @iambestnetworks
Twitter:@iambestnetworks