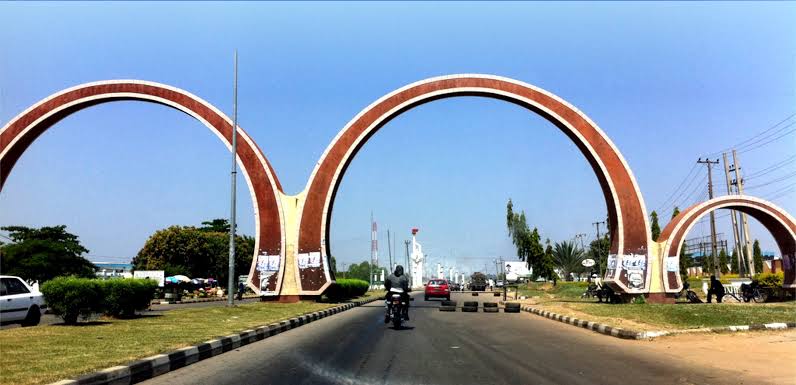 Share this
Christians in Niger state have continued to seek for equal representation in the gubernatorial election as the state has more than one religion. Alot of Christian groups have kicked against the "Muslim-Muslim" ticket saying the state is not a muslim state and some other groups have come to say Christians are not a minority. In an article byone of the groups- LionHeart Association kuta Shiroro, the two major political parties PDP and APC should consider having a Christian as vice Governor.
Read the article below:

Even the weakest in a group has the right to self determination. They have right to ask for inclusion and equity in the society to enable them have adequate representation in the Government.
Over the decades, the consideration of Christians in political offices in Niger state has faced a massive decline.
The last time we had a balanced system was during the tenure of late Engr. Abdulkadir Abdullahi Kure (May his soul continue to rest in peace) who picked Dr Shem Nuhu Zagbayi as the Deputy Governor of Niger State (1999-2007)
In 2007, Dr Muazu Babangida Aliyu came into power till 2015 and he picked Ahmed Ibeto as his Deputy which led to a same religion (Muslim – Muslim) ticket for governor and his vice.
Also, Abubakar Sani Bello came into power in 2015 and picked his running mate Ahmed Ketso, who is also a Muslim and it gave rise to yet another same religion ticket till date.
With God making all things work together for good, Honorable Mohammed Umar Bago and Honourable Liman Kantigi has emerged as the flag bearer of the APC and PDP in Niger state for the forthcoming gubernatorial elections and there will be a need for them to pick a running mate.
To this, we appeal to all the political stakeholders and elites of Both APC and PDP in Niger State, to look into this as a matter of necessity and consider having a mixed religion (Muslim – Christan) ticket for equal representation of the two major religions in the state. Every religion should be well represented.
Any candidate that has a Christian deputizing for him will gain massive votes from the 45% of Christians in the state.
Infact we will sensitize and garner the needed support for such candidate.
The Christians in Niger State "might" be a minority, but they are not politically insignificant.
LIONHEART ASSOCIATION KUTA.