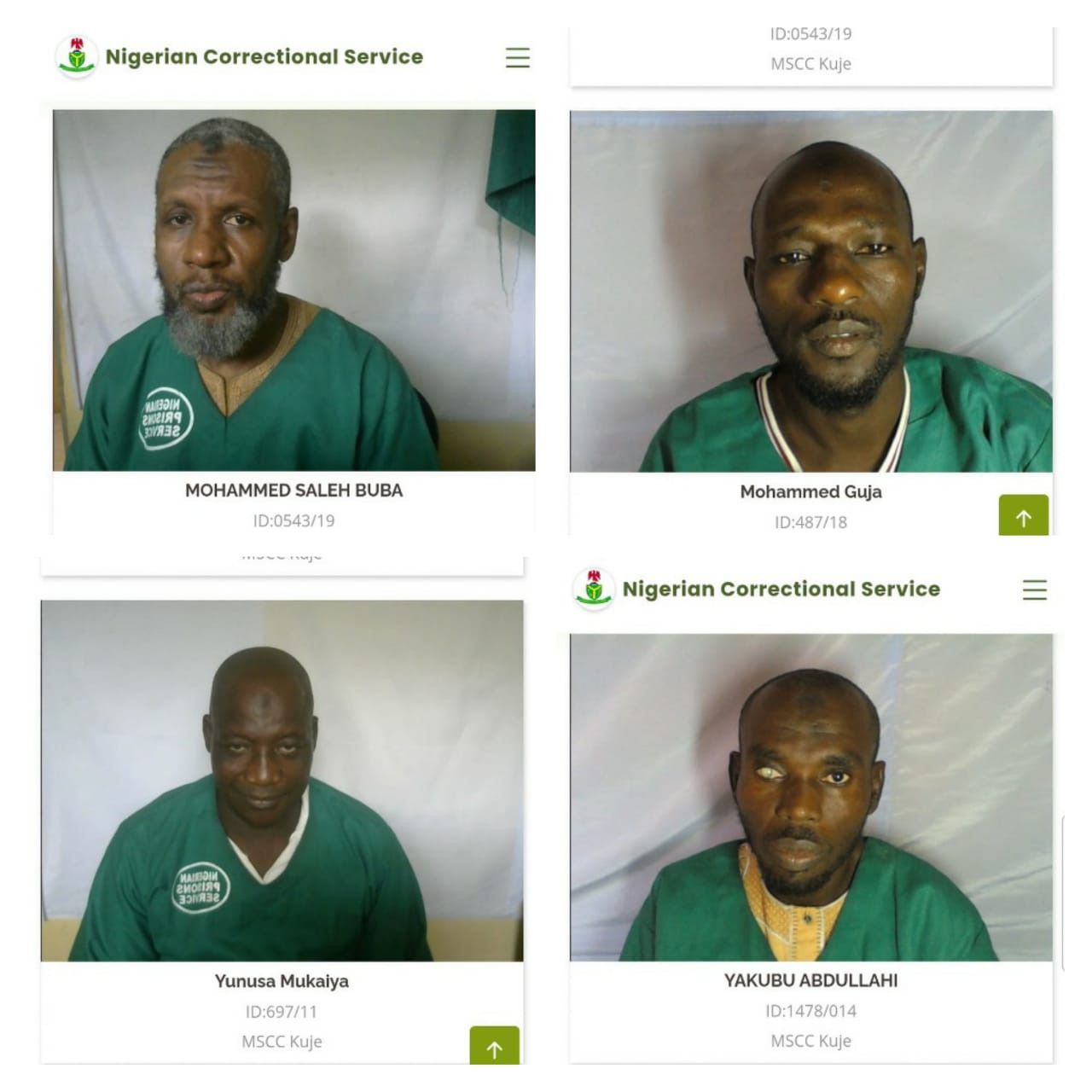 Share this
The Nigerian Correctional Service has declared wanted 64 high-profile escapees from the recent attack on the Kuje Meduim Security Custodial Centre in the Federal Capital Territory, Abuja.
Based on the information bythe Service Public Relations Officer, Abubakar Umar, the escapees are members of Boko Haram terrorist group.
Gunmen said to be Boko Haram terrorists had on Tuesday night stormed the Kuje Custodial Centre using high explosives and guns, leading to the escape of 879 of the 994 inmates in custody. Authorities say 64 of the fleeing inmates are members of Boko Haram.
Meanwhile, the Service says over 443 inmates have so far been recaptured.
See the bio-data of the escapees below: