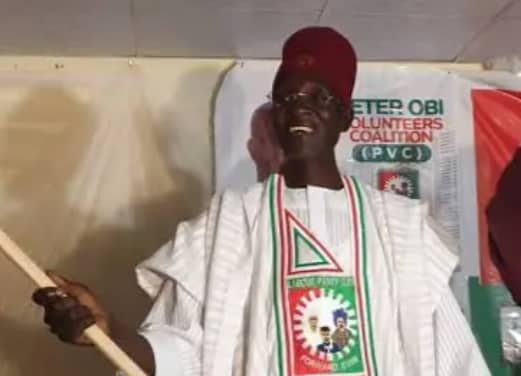 Share this
The Plateau State police command has explained why it arrested the state governorship candidate of the Labour Party (LP), Ambassador Yohanna Margif, in the state.
The LP candidate was arrested on Friday August 5, byarmed policemen.
In a statement released byits Public Relations Officer, Alabo Alfred, the command said the arrest followed a criminal report against the politician, adding that the arrest was not politically motivated as reported on some social media platforms.
"Contrary to the report being circulated bysome online news media alleging that the arrest of Amb. Yohanna Margif operatives of the Plateau State Command is politically motivated, the command wishes to inform members of the public that such report is malicious, misleading and unfounded.

Amb. Margif was criminally reported against byhis business associate, one E.C. Gajare who alleged that Amb. Margit issued him a dud cheque over a business deal they had in recent times. Hence, the police invited the Amb. Margif to answer the allegation levied against him to which he confirmed to be true.

The Plateau State Police Command wishes to set the record straight that the Nigeria Police is a non partisan organization that rigorously pursues criminal matters with vigor irrespective of who is involved, " the statement read