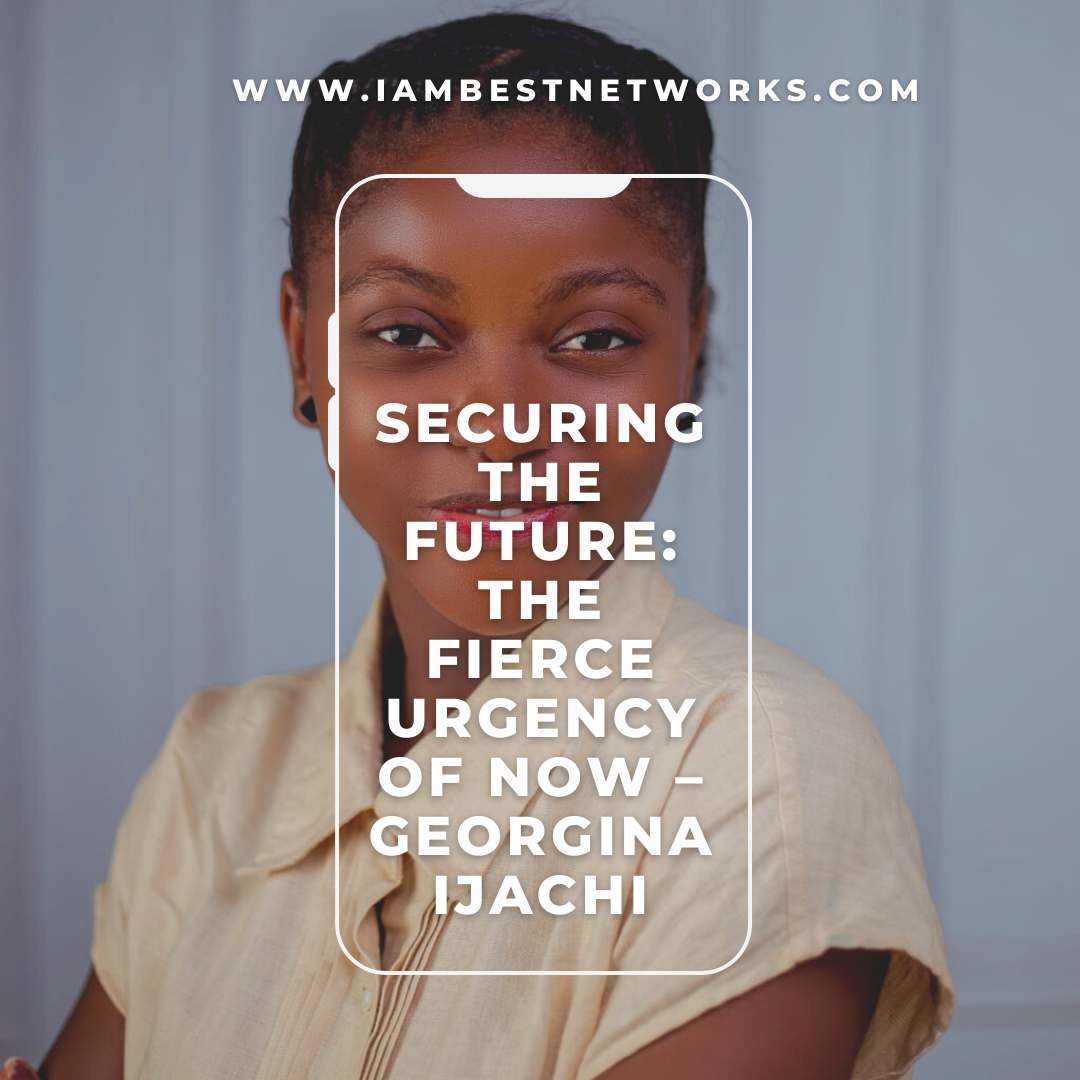 Share this
Securing The future: The Fierce Urgency of Now – Georgina Ijachi
Deep from the bowel of Africa, an Igbo proveb says: A child that dances to the sweet melody of Surugede does not know that Surugede is a dance of the spirit. The dance of the spirit cannot be like to the dance of mere mortals but one irony of life is that; Our little deeds of today will surely determine the success of tomorrow. It's indeed a known fact that "Salt" is a good seasoning in meals and the absence of it makes a meal tasteless but what do we do when the present generation is void of taste with abundance of salt?
The oxford learner's Dictionary define the "Future" as the time to come after the present. What do we do when the deeds of the previous generation does not favour the possible growth for our existence in the present generation?, Do we continue to walk on the path that does more harm than good to us? The answer is simply No!! Taking our future our hands, nurturing and securing it is a matter of urgency to avoid a more disastrous society for the unborn generation. But one may ask: How do we secure the future why do we need to secure our future and when do we secure our future?
HOW DO WE SECURE OUR FUTURE?
Firstly, the need for selfless leaders: A black African leader NELSON MANDELA once said "there can be no keener revelation of a society's soul than the way in which it treats its children" The need for selfless leaders who are highly innovative is sure one of the solution to secure our future. Here, am not talking about leaders who have their anus at home and heads abroad, nor leaders whose manifestos were breath taking like the hot "Ewedu soup" nor leaders who divert and embezzles public funds but leaders who will take decisions that will shapen the world.
Secondly, the need for creativity, ultilisation of potentials and avoidance of Monopoly: The game of Monopoly has a major flaw and our economy system is no better since it is governed bylaws with the same flawed assumptions as Monopoly. The law is an epic fail in protecting the basic necessities for living, including clean air and water, a relatively stable climate, and healthy ecosystems. Nigeria is Mono economy – depending mainly on crude oil. What do we do when the whole world decide to go green, replacing oil with electricity and other form of fuel? Nigeria is facing energy challenges, yet we are relying on hydro electricity when we have abundance of solar energy and wind in Sokoto and Maiduguri state. Do we need a prophetess to cajole us into ultilizing what we already have?
Thirdly, investment in the future is one of the sure way to secure the future. How painful it is for Nigeria as a nation to get loans from neighbouring nations but have less policies for investing and saving up for raining days. Nigeria is getting to a population of about two hundred millions yet, we depend lagerly on importation to feed ourselves. Is that the way out?
WHY DO WE NEED TO SECURE OUR FUTURE?
According to a Singaporean policy-maker Aaron Maniam calls a "generative commons". Our investments, innovations and investment today can shrink or stretch the scope of the future. Thus, the essence of securing our future is self actualization. So many lives of younger generation have been lost and bodies buried without fulfilling their purpose and aspirations. It is said that "an idle mind is a devil's workshop" engaging the youths in entrepreneurship in addition to seeking academic excellent is part and parcel of securing our future and that of the next generation.
WHEN DO WE SECURE OUR FUTURE?
The future Is becoming a burden, a burden on the younger generation . The initial condition in which a generation finds its future is unquestionably determined bythe decisions of previous generations. This is why the governance of the future is fundamentally a question of intergenerational equity. Nevertheless, securing our future now is urgent because of the increasing population, lean resources and the increasing contribution of youth restiveness to the general insecurities in the land. The world's population is alarming.
In conclusion, in an information driven age when nations of the world are cheaply landing men in space with outstanding breakthrough, the best time to secure our future is now. Have we ever asked ourselves what the cities of the future will look like? Or do we fold our hands and await the clarion calls without a legacy? The future is unique, it can't be touched, but it is there. Although no one knows what it is. For a better public future will translate into prosperity for the next generation if all hands are on deck. Indeed the fiercy urgency of now is burning within us to reawaken our inner minds for if not now, when? If not us who?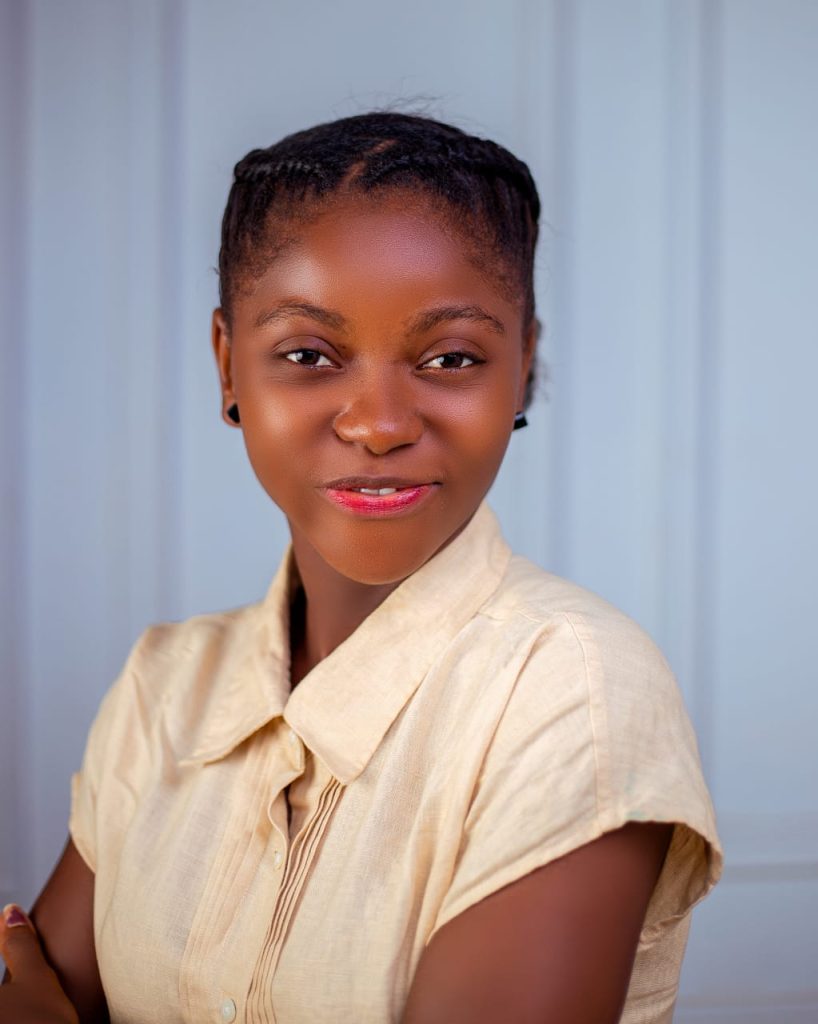 Facebook: Georgina Ijachi
IG: @iambestgeorginaijachi
Gmail:[email protected].
This is a publication of I am Best Magazine… proudly IAMBESTNETWORKS LTD.
Are you a writer and you want to publish your article or be a contributor on this platform,
Contact us:
Call or whatsapp: 08130286036; call:07057457203, WhatsApp: +2347082151580
Email us: [email protected]
Facebook: IAmBest TV
Instagram: @iambestnetworks
Twitter:@iambestnetworks