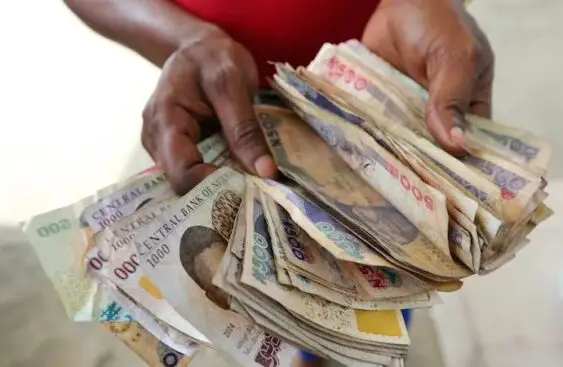 Share this
The Supreme Court has restrained the Federal Government from enforcing the deadline of old naira notes.
The Central Bank of Nigeria (CBN), which redesigned the naira, had fixed January 31 as deadline of the old notes to be legal tender.
But the deadline was extended to February 10 after intense pressure on the Federal Government and the bank.
Last week, Godwin Emefiele, governor of CBN, had said the bank was not considering extending the deadline.
All Progressives Congress (APC) Governors had met with President Muhammadu Buhari over the issue and the president asked them to give him seven days to look into the issue.
But the governments of Kaduna, Kogi, and Zamfara states headed for the court to challenge the CBN.
In its ruling on Wednesday, a seven-member panel led byJustice John Okoro halted the Federal Government's move.
The apex court ordered commercial banks and other financial institutions to continue transacting with the old notes pending the determination of the motion at the apex court on February 15.