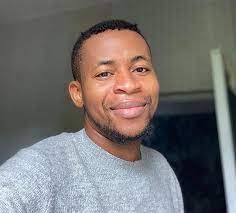 Share this

Social media influencer, Solomon Buchi, says the devil is really fighting so much to bastardize marriage.
He stated this while expressing his displeasure at footballer Achraf Hakimi whose wife, Hiba Abouk, reportedly found out recently that he had deposited 80 percent of his salary in his mother's account and also bought properties in her name, making it difficult for her to lay hold on any of his assets. This story is however not confirmed.
Hiba filed for divorce after she found out he cheated on her. Unconfirmed reports surfaced online today that Hiba might walk away from the marriage with nothing after she found out in court that he had nothing to his name that all his wealth is in his mother's name.
While many men have applauded Hakimi for making what they termed a ''smart move", Solomon begged to differ.
In a Twitter thread, Solomon pointed out that the next of kin to a man should be his wife and not his mother or anyone else as the principle of marriage states that a man will leave his parents and cling to his wife and they will become one. He said as a married man, putting all your property in your mother's name is off and not ideal. He stated that if a man cannot trust a woman, then he has no reason to get married to her.
Read his tweets below