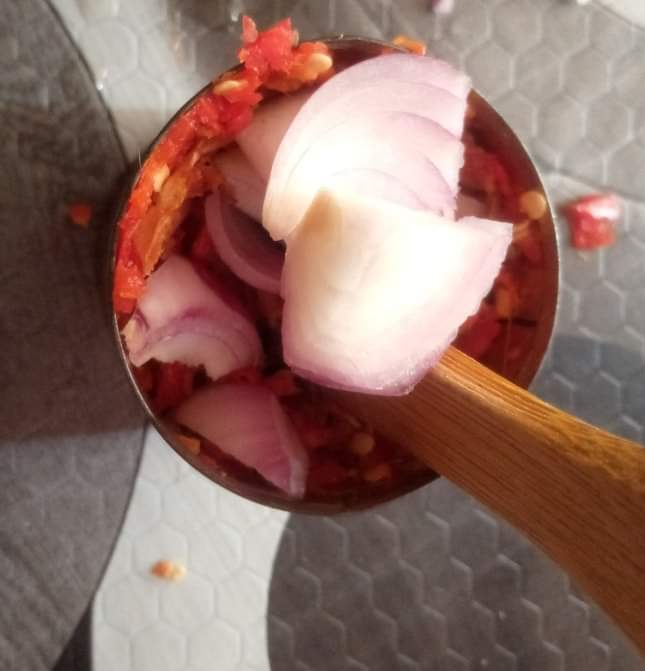 Share this
The ability to improvise is one important skill in life because it helps one to be a problem solver and see solutions in virtually everything he lays his eyes on. Let's look at the story of Bisola!!!
Bisola has been living alone for months far away from her parents for her Masters degree program in another state. These past months has given Bisola a sense of responsibility where she had to cater for herself, knowing what to get and forgo(Opportunity Cost) and these acts welcomed her real adulthood.
Something happened yesterday; Bisola got back home from school very hungry and she decided to hurriedly prepare something to eat. As she proceeds, she remembered that her manual blender went bad the previous day and that caused her to lament and murmured. She stood thinking of what to do next inorder to get the crayfish,pepper and onion mashed. As she thought and looked round her self-contained apartment, her eyes came across a tray that had a number of opened tins which she uses whenever she wants to make moi-moi and a cup filled with wooden cooking spoons. Immediately she thought, these could be helpful, she smiled and quickly went for them. Picking one of the tin and spoon which she made best use of them to mash her pepper, crayfish and onion. And guess what? Her meal came out very delicious. Lol
In life, our ability to make use of the things around us to bring out the best or solve a need is very important. And this can't be achieved if you don't think deeper or see farther. What Bisola did may look or be seen as a child's play or foolishness but at that point all she could see was her problem getting solved. Most of the time, the things that are perceived as the most foolish things or irrelevant are what others are cashing out from and making a living out of it. It is only seen as foolishness or child's play because of the limit at which another could see. A writer said "Every eyes can look but not every eyes can see" . Bisola looked and saw opened tins and cooking spoons but her need at that point gave her another sense of sight to be able to look beyond just a tin and a spoon rather in it she saw a Mortar and a pistle and that went a long way for her in solving her need at that time.
A problem solver has the ability to see beyond. If you're a problem solver, you will realize that you see beyond just looking. You see solutions even in the least things you set your eyes on. Remember the world needs problem solver and not problem lookers. Be a problem solver today and make use of every material at your disposal with no exemption to profound a solution. Have an improvising spirit like Bisola….
Writer: Abigeal Moses
This is a publication of Words in Pen, weekly publication(every Wednesday) of I am Best Magazine…Are you a writer and you wanna be a contributor to WORDS IN PEN, WhatsApp or call 08130286036 or email: [email protected]Courtesy of : IambestnetworksContact us:  Call or whatsapp: 08130286036; call:07057457203Email us: [email protected]: I Am Best TVInstagram: @iambestnetworksTwitter:@iambestnetworks