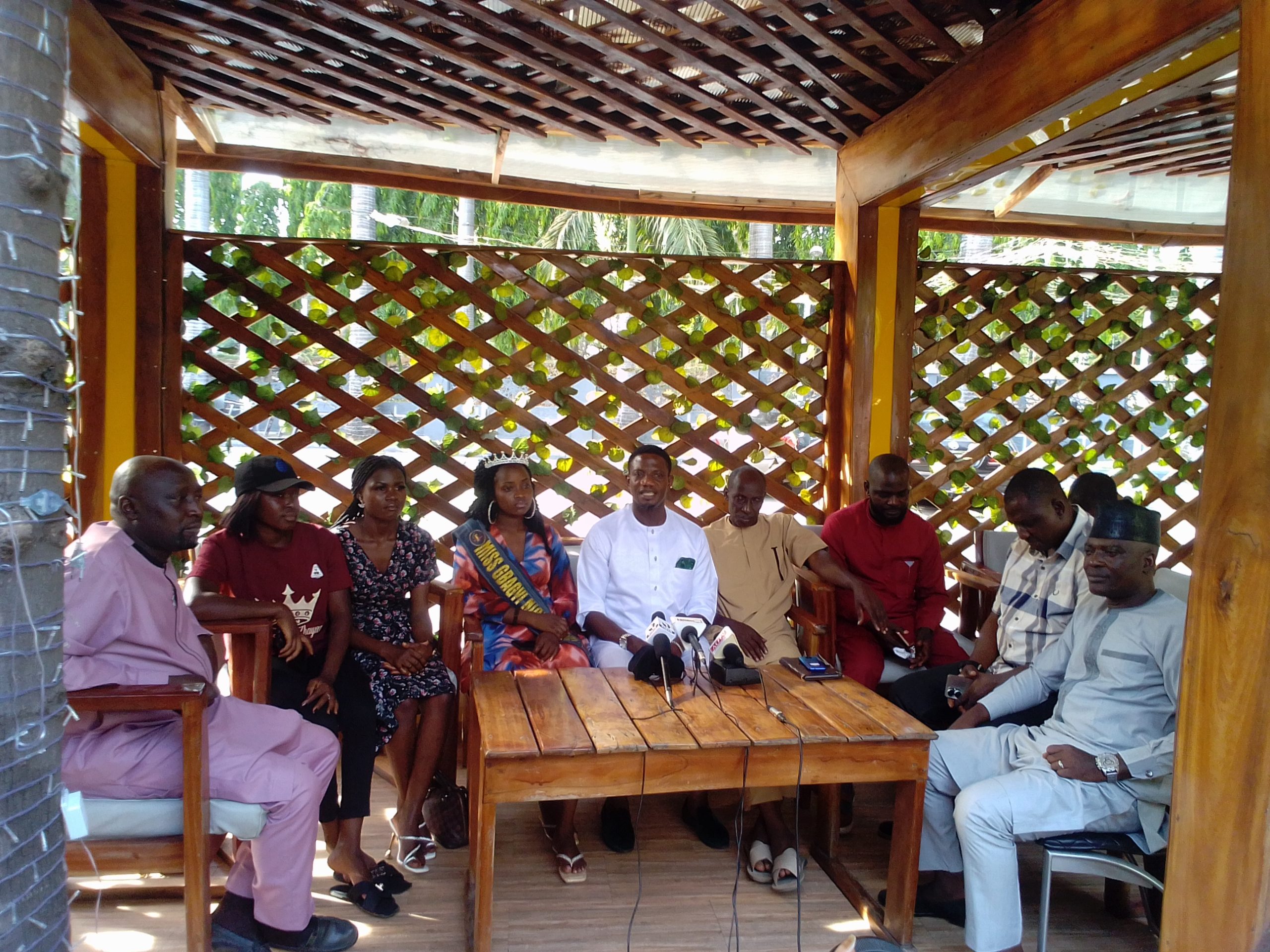 Share this
The Miss Gbagyi Nigeria on Sunday 27th of November 2022 in a press briefing disclosed to the press that the Miss Gbagyi Pageantry will not hold this year 2022 and henceforth it will be held once in two years. According to the chairman, Mr Azaki Sunday said the decision was reached between the organization and her sponsores.
Forms for Miss Gbagyi are still available for sale till 2023. Below is the press release.
BREAKING
PRESS RELEASE
MISS GBAGYI NIGERIA EXTENDS BEAUTY PAGEANT, NOW TO BE BIENNIAL.
In consultation with their Sponsors, The Organizers of Miss Gbagyi Nigeria wish to announce to the public that the Miss Gbagyi Nigeria Beauty pageant will now hold once every two years. By this announcement, this year's pageant, which was earlier scheduled as
follows: Audition 17th November, 2022 and Grand Finale December 17th, 2022, are rescheduled for some time in December, 2023.
This followed some critical deliberations to make the pageant more robust, unique and also create more time for the reigning queens as they carry out their various impactful projects.
Consequently, the current queens have their tenure extended to next year, 2023, and the prospective contestants who have already purchased their forms stand valid for next year's contest.
In the same vein, our sale of interest forms is still ongoing.
The entire team of Miss Gbagyi Nigeria wishes to apologise to the prospective contestants, our teaming supporters and the public for every inconvenience this arrangement might cause them.
Be rest assured that we are committed to pursuing the vision of empowering the Gbagyi girl child and promoting our culture and tradition with renewed vigour and focus.
The organisers of Miss Gbagyi Nigeria will, henceforth, take advantage of the pageantry being organised annually across Nasarawa, Niger, Kaduna, Kogi, and the FCT. Winners of the State Miss Gbagyi pageantry automatically become finalists at the Miss Gbagyi Nigeria grand finale for the scheduled year.
May God continue to grant us wisdom, strength and opportunities to better the lives of the entire Gbagyi race.
God bless Miss Gbagyi Nigeria
God bless the Gbagyi race
God bless Nigeria
FCT
KadunaState
NigerState
NasarawaState
KogiState
Signed, Miss Gbagyi Nigeria Pageantry management