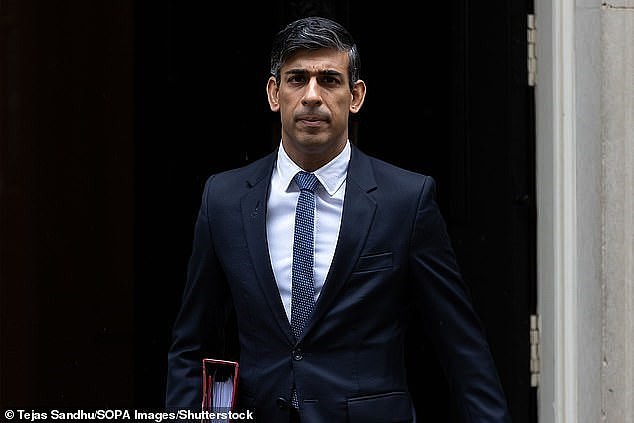 Share this
UK Prime Minister, Rishi Sunak has said that Chanting 'jihad' is a threat to British democracy' amid the ongoing conflict between Hamas terrorists and Israel with Met Police officers 'frustrated' their inability to make arrests at a pro-Palestinian protest.
The Prime Minister warned about the chants after thousands of people took to the streets in London at the weekend as his official spokesman stopped short of saying the law would be beefed up, instead saying Scotland Yard would be given 'clarity' about officers' powers.
Mr Sunak was addressing MPs in the Commons yesterday amid Metropolitan Police Sir Mark Rowley coming under fierce criticism for officers not arresting extremists at pro-Palestinian protests attended 100,000 people on Saturday.
It comes after officers said they were left 'frustrated' at being unable to intervene as people called for jihad during rallies over the weekend.
Earlier, Tory MP Gareth Bacon said British Jews were increasingly feeling unsafe in their own country with the 'apparent refusal of the Metropolitan Police to do anything about it' making matters worse.
Mr Sunak replied: 'Hateful extremism has no place in our society. Calls for jihad and Muslim armies to rise up are not only a threat to the Jewish community but also a threat to our democratic values.
'Of course, the police are operationally independent, but the home secretary has raised this with them.'
The Met's commissioner hit back at criticism of his officers for failing to intervene to arrest extremists and blamed ministers for the soft policing of anti-Israel protests, insisting police were 'ruthless' about tackling demonstrators who stepped over the legal line.
Islamist fanatics from the extremist group Hizb ut-Tahrir were seen calling for 'jihad' at a rally outside the Egyptian Embassy while police stood by.
Later, the force tweeted that the term 'had a number of different meanings'.