Share this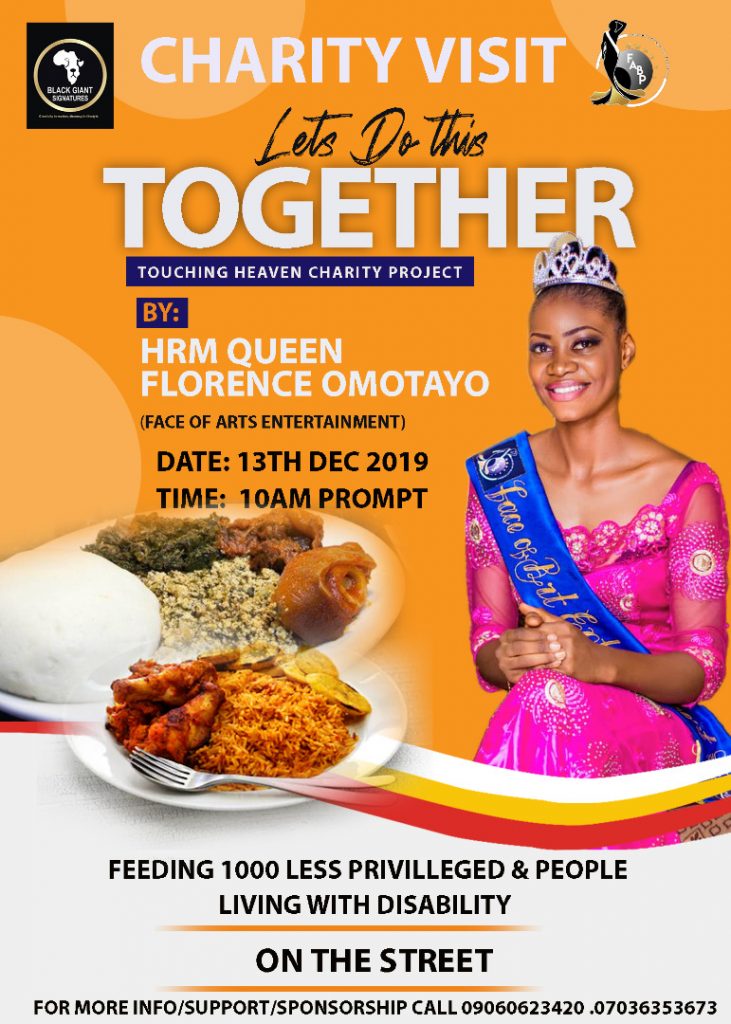 The Black Giant Face of Art Entertainment Omotayo Florence will embark on a charity visit.  Join her and her team to feed 1000 beggers and less privileged individuals on the street of  KOTANGORA IN NIGER STATE.
Materials needed include clothes, shoes, sanitary pads, educational materials. This event is scheduled to happen on the 13th Friday December 2019.
Sponsors/ Partners needed. Contact: 07036353673
This event is led Black Giant Signatures. 
OTHER BEAUTY QUEENS INVOLVED
QUEEN ANNA OCHIGBO (FACE OF ART NIGERIA 2019/2020
QUEEN EWA FAVOUR (FACE OF ART CHARITY)