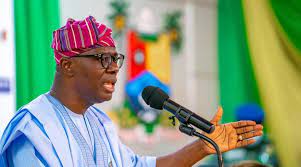 Share this
As third wave covid-19 pandemic hits Lagos, the State Governor, Babajide Sanwo-Olu has ordered all religious houses to reduce the number of worshippers.
The governor said there has been an increase in persons affected recently with covid pandemic upto 5 percent since July. He said isolation centres are getting filled up.
said there is need for churches and mosques to reduce worshippers knowing fully that festivities and gathering large number of people be a threat to human life as at this period. The governor buttress that Sallah celebration should be minimally celebrated.