Share this
Level of hunger in Nigeria is alarming, but the work of COMMUNITY like FED (FAMILY EDUCATION DEVELOPMENT) have been able to TAKE A STEP for the fight against food insecurity.
Without the aid of humanitarian workers, a higher number of lives would be lost each year to malnourishment and hunger. There is need to help out the the needy. FED which is pioneered Elisha Gideon Cebwawaza popular known as Elisha Jnr is embarking on a humanitarian service to feed the needy kids with at least 500 naira and even more. Your support is highly appreciated. See details of account below:
Account Details: UBA
2116017222
ELISHA CHEBWAWAZA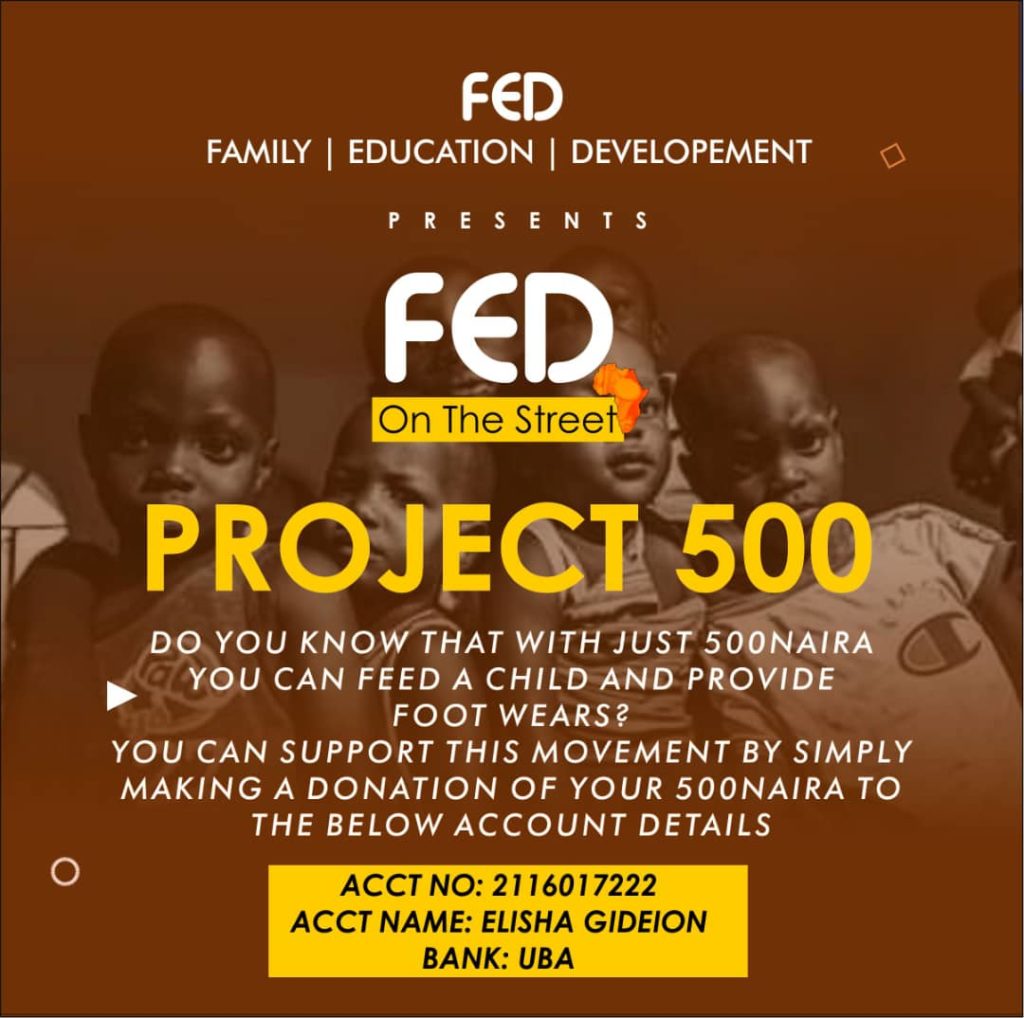 You can support the FED movement to feed the street with as low as 500 naira and even more to the account number below: Your support will be appreciated.
Keep your minds FED