Share this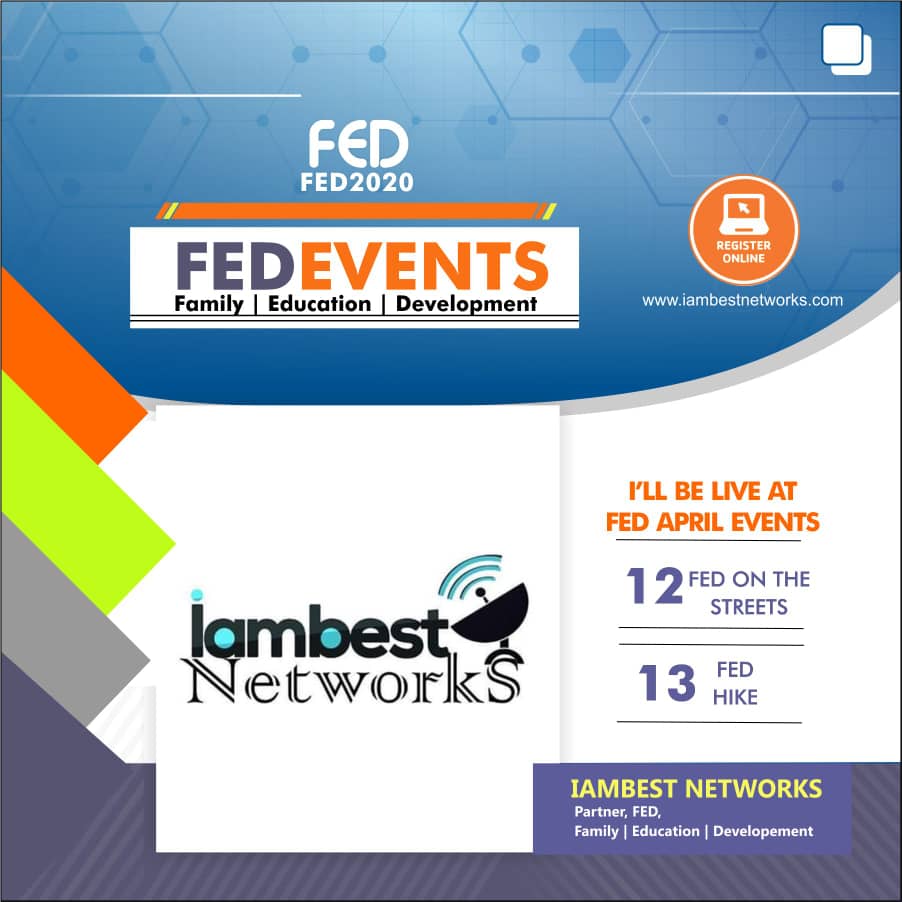 Without the aid of humanitarian workers, a higher number of lives would be lost each year to malnourishment and hunger. There is need to help out the the needy.
FED (Family, education and Development) which is pioneered Elisha Gideon Cebwawaza popular known as Elisha Jnr is embarking on a humanitarian service to feed the needy kids with at least 500 naira and even more on the 12th of April 2020; 1pm. You can show your financial and material support sending in at least 500 naira to the account details below:
Account Details: UBA
2116017222
ELISHA CHEBWAWAZA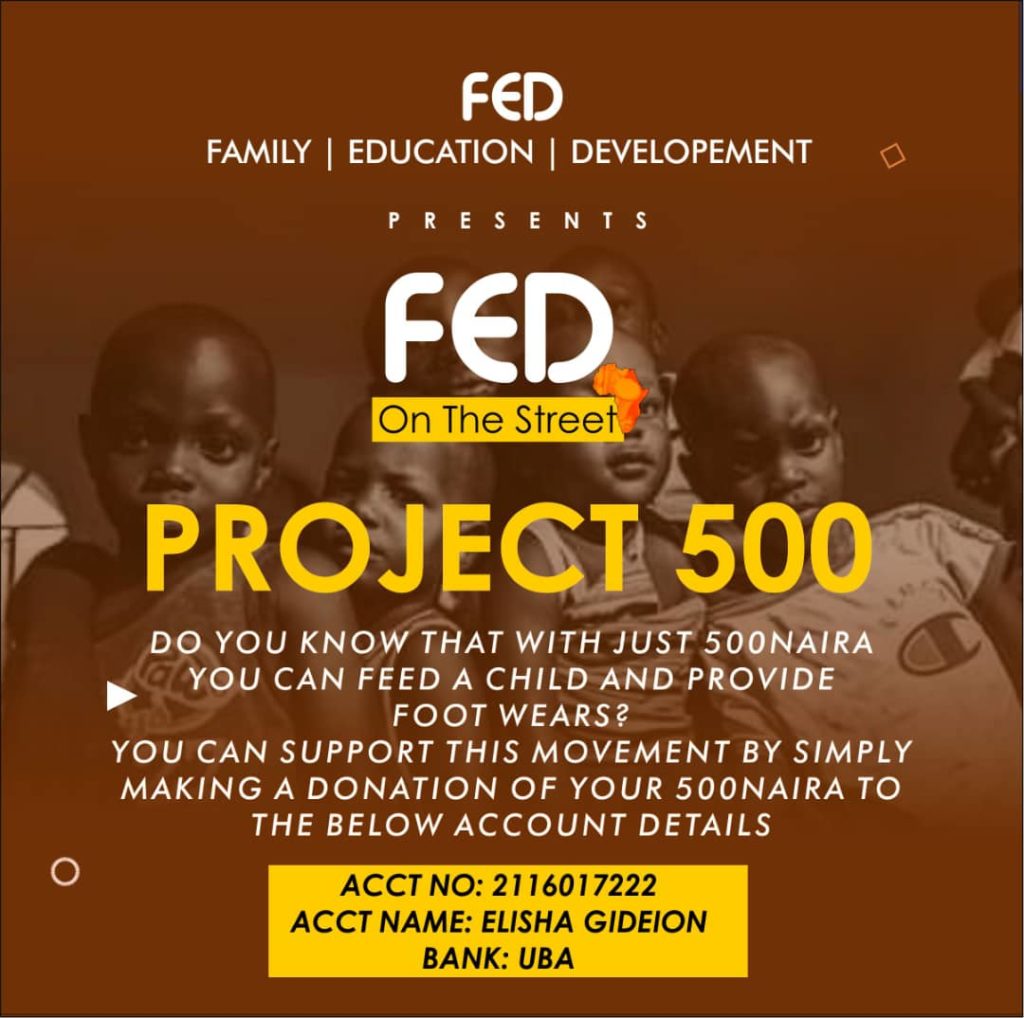 This outing is really going to be eventful as after feeding the needy kids then second edition of hiking takes up the next day which is 13th of April 2020 ; 6:30am. This hiking promises to be awesome and better than the first edition. Lots of funfilled activities will be carried out. You shouldn't miss this.
INTERESTED TO GO FOR HIKING AND FEED THE NEEDY KIDS? Send a mail with your name, phone number and location with the subject : "FED ON THE STREET." Send mail to [email protected] or via SMS 09031855729 or 08130286036
This will serve as means of registration.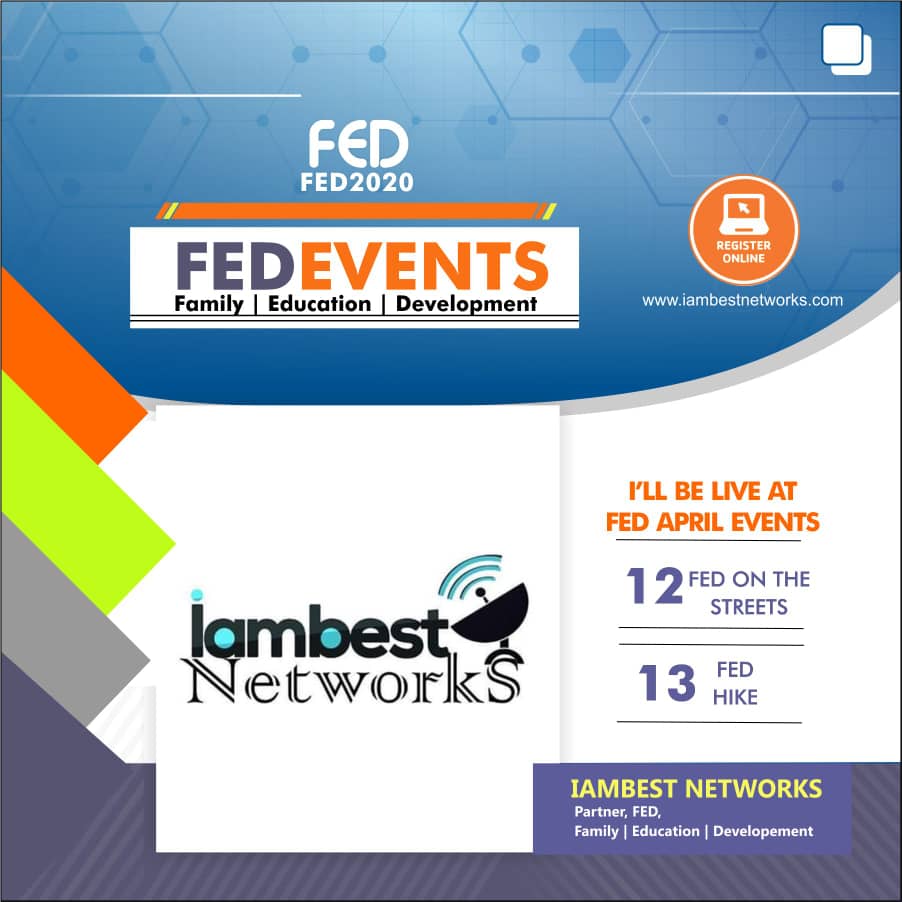 watch video of the first hike (first edition). Enjoy….
Keep your minds FED