Share this

Are you a Rapper, Dancer, Singer or Spoken word artist?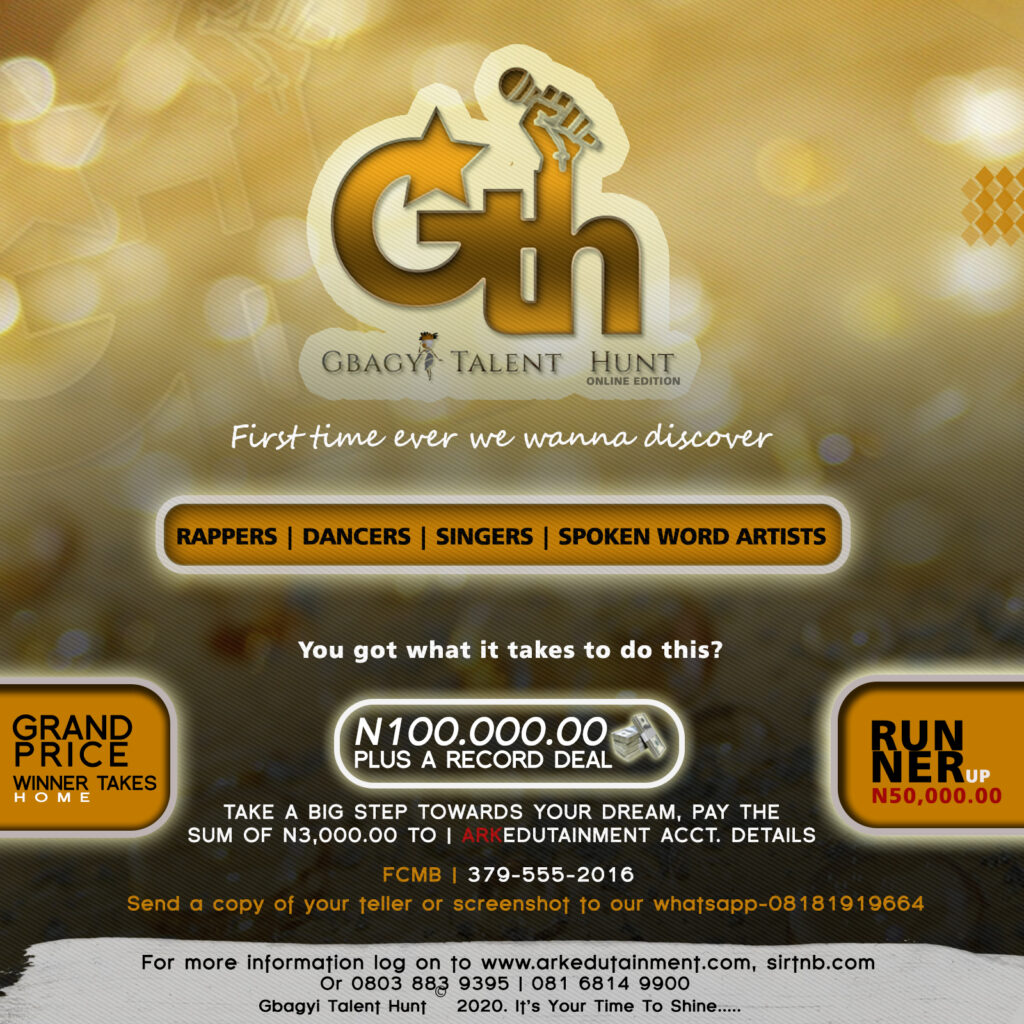 Do you have what it takes to do this?
Take a big step towards your dream.
The Grand Prize winner takes home N100,000.00 plus a record deal..
And the Runner up goes home with
N50,000.00

To register:
Pay the sum of N3000.00 to Ark Edutainment's FCMB account number
379-555-2016
Send a copy of your teller or a screenshot of your payment to our whatsapp number 08181919664.
For more information log on to
www.arkedutainment.com or sirtnb.com
Gbagyi Talent Hunt 2020 it's your time to shine
Powered Ark Edutainment
Due to the Pandemic, 2020 GTH will be an online competition through 60Secs video!