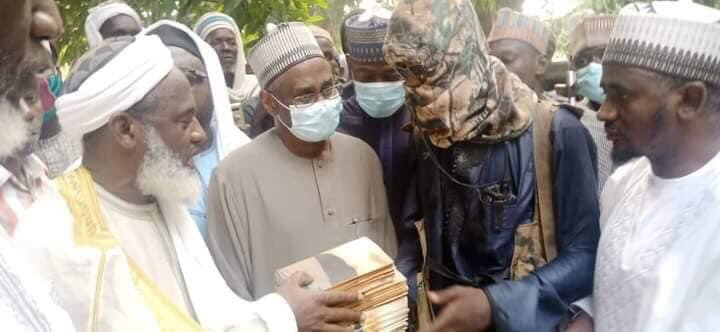 Share this
Islamic scholar, Sheikh Ahmad Gumi has again met with abductors of the staff and students of Government Science College, Kagara, Niger State.
According to news and even on social media platforms, the meeting took place at Tagina forest in Niger State on Thursday, February 18.
The bandits wielding their guns, were led bytheir leader, Dogo Gide. Sheik Gumi appealed to them to give peace a chance.
Not long after the meeting, rumors have it that the students, staff and relatives have been released back to reunite with their families. Although photos of the released victims have not surfaced the internet yet.
The bandits attacked the school on Wednesday, February 17, killed one of the students and abducted 27 of them. The bandits also abducted 3 staff of the school and 12 family members of the staff.
See photos from the meeting below