Share this
I never knew it wasn't in my position to judge anybody right or wrong without finding out why they act the way they do. Until I found what birth the title of this article.
I was very good at judging people wrong and making them feel guilty for what they do wrong simply because I had the privilege and the grace to do what is right to some extent.
I never knew that naturally, every human being you see have an innate desire to do just what is right and acceptable humanity. Until I discovered what birth the title of this article.
"It was never the dream of that PROSTITUTE to make prostitution her PROFESSION".
Life is full of trials, turning and toasting that could entirely push a person so hard enough to be who he or she never wanted to be.
I think those who went through the huddles and tussles of life can understand the above statement better. Though, I'm not justifying the fact that doing what is wrong is right.
Naturally, our body is never and will never be subjected to pain long enough and that's why each new pain we feel is always a pain. The body hardly agree to accept pain as part of its nature yet we experience one pain or the other in our life's experiences.
American English dictionary defines a prostitute as a person who engage in sexual activity for money despite personal dislike or dishonour.
Now, read through the story below;
Being a curious person, I just got up one day and say to myself why can't you visit a bar or PROSTITUTE lodge, Just to see how they do things their own way?
The idea was mine but I felt the idea was some kind of odd and a crazy one as well. Still on still the thought kept coming and I finally gave in. But I was scared of putting my reputation on the line because i don't know any bar around and worst of all a PROSTITUTE renowned lodge. That meant I had to ask someone around my area since I may not get the location in a google search as well. Nevertheless I took the courage to do so.
Here am I in one of the prostitute's location with a bar around it. Huuuuuh!!!! I got what I wanted.
I went into the bar. Sat down in the midst of two PROSTITUTE taking alcohol.
I greeted them and they answered and one of them said
" hello dear are you looking for someone?"
I answered no. They just looked at each other and went quite for a while.
The waiter came and asked me if I needed any hottie alcohol but I declined his offer then went away to attend to other customers.
Immediately again the lady who asked me if I was looking for some still threw another question at me.
"You don't look like a prostitute like us. You look decent though I'm sorry for interfering too much.
What are you here for?."
The other lady interrupted asking her what's her business? She should respect herself. That was how I escaped answering her question.
And they both mind their business.
I brought out my phone and started scrolling through some stuffs but with my ears wide open listening to people's conversations within my sitting table and beyond.
I just wanted to know how they communicate and how they relate. I was just curious to know something about that way of life.
In the midst of my curiosity, right in front of my table, one of the two prostitutes lifted up her head and her hand with her bottle of alcohol and uttered a statement that made me restless and resulted in this piece.
She said,
"Oh God whether a living one or not, When will you get me out of this mess I got myself into?"
She then put her hands down and gradually put her head on the table. She really got drunk but the words that came out of her mouth were words that came from the deepest part of her craving soul to do just what is right and acceptable, both her maker and her society.
Someone a little bit far shouted
" Give her more drinks to forget her sorrow".
Then the rest busted into laugher.
I couldn't hold the tears coming out of my eyes..! The tears were so hot and deep like the words of the prostitute.
"Oh God whether living or death, when will you get me out of this mess I got myself into?"
I immediately left the place covering my face to avoid people seeing the tears while getting out.
Inside the taxi? I cried to the fullest while going home and I was like..!
" No wonder I was restless until I got myself there".
So that was the message right?
That statement cut deep in my heart and bone marrow. I couldn't rest anymore.
Later on, I still went back to check on her but I couldn't find her nor get any vital information about her because its a busy place where many people come and go. People hardly notice who is who.
In my heart?
I wanted to ask her so many questions about her statement even though it was spoken in a drunken state.
I wanted to ask her about herself and how the vicissitude of life pushed her so hard to result to that way of life.
I wanted I wanted and wanted but have no answer to my wants.
At the end of it, I assumed she may be that lady who lost her parents, couldn't have a father and mother figure then rejected relatives and family friends.
She may be that lady who tried the business you feel she could have engaged herself into than that way of life which I believed failed(business) too many times for her. She might have thought of becoming a beggar but then…she's not physically disabled and people will never help besides the disabled are still struggling.
She could be that lady who was a virgin and vowed to keep her virginity for her future husband, but life pushed her too hard. Many of them who go into that way of life went through what we hardly went through in our own lives.
You may never understand better until you also experience the tussles of life they experienced.
Again, there are individual differences. Not all can also withstand what you can withstand and live a normal and acceptable way of life.
She may be that married woman who had an amazing husband who supply her physical, emotional, sexual and social needs but the cold hands of death took him away after she's so used to those supply and may probably have mouths to feed. Tried many alternatives you can imagine but to no avail which made her resolved to such way of life.
She could be that lady who only lives to survive rather than love since from birth(low self esteem, inferiority complex, abuses of all types, and most importantly lack of basic needs) which suddenly made her loose sight of who she is and desire to be. She just gave up on life and on herself to be anything whether acceptable or not.
NOBODY INTENTIONALLY WANTS TO DO RIGHT OR WRONG WITHOUT A REASON BEHIND IT.
DEAR READER,
Can you be that kind enough to change the narrative of how you judge people especially those who do what our norms and values forbid?
Can you be kind enough to understand that out of every 10 prostitute there's this 1 prostitute who never dreamt and is never in her dream to be the prostitute you see today?
Can you be kind enough to visit them, find her, check her and invite her for heart to heart talk rather than sex to sex meeting?
Can you be kind enough to help her out, pray so hard for her when ever she is and make her become her initial dreams at a no pay back business?
Not only the orphans, the prostitutes need help too because there are orphans who turned into prostitutes (orphanprostitute)not because they want to but because they have to.
Don't be that saint who don't associate with sinners.
Don't just be a preacher be a Giver.
REMEMBER:
WE ALL WANT TO DO RIGHT ESPECIALLY WHEN GIVEN THE CHANCE.
WE ARE ALL BORN WITH THE DESIRE TO DO RIGHT AT ALL TIMES.
LESS OF JUDGEMENT, MORE OF LOVE, KINDNESS AND SHARING WITH OTHERS WHAT WE HAVE, NO MATTER HOW LITTLE.
FEEL YOUR HEART WITH LOVE FOR OTHERS AND HELPING OUT IN WHAT EVER WAY WILL BE INEVITABLE.
LOVE, HELP, SHARE AND LET THE JUDGMENT IN THE HANDS OF THE MAKER. – Yohanna Roselyn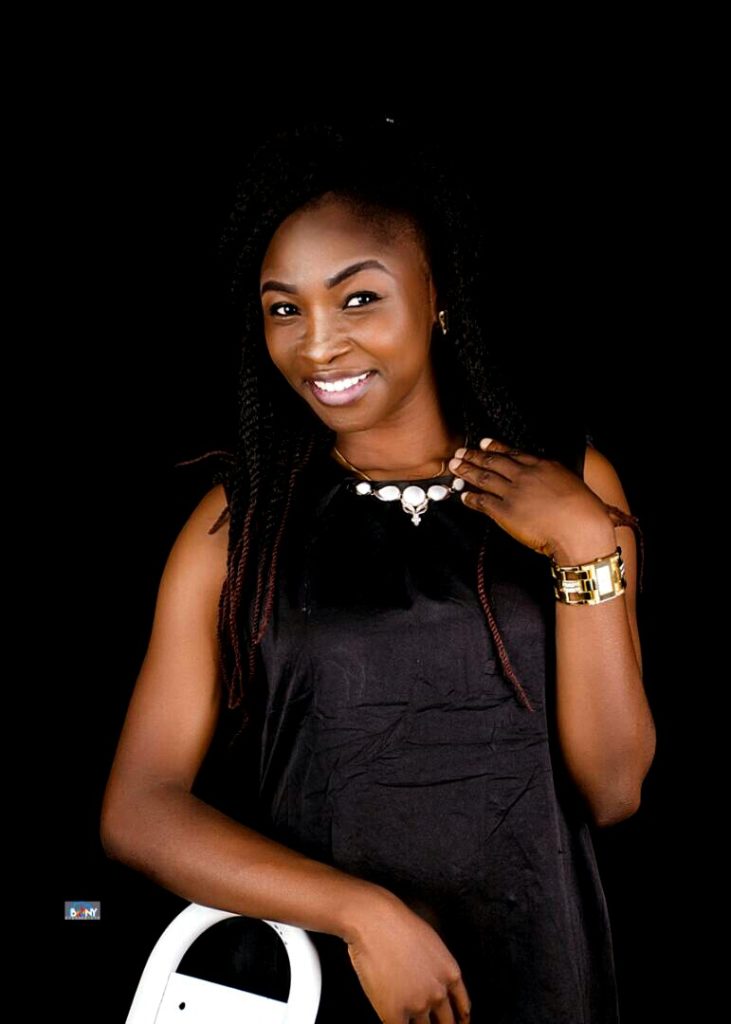 This is a publication of Words in Pen, weekly publication(every Wednesday) of I am Best Magazine… proudly IAMBESTNETWORKS LTD.
Are you a writer and you want to be a contributor to WORDS IN PEN, WhatsApp or call 08130286036;Email: [email protected] of : Iambestnetworks ltd.Contact us: Call or whatsapp: 08130286036; call:07057457203Email us: [email protected]: I Am Best TVInstagram: @iambestnetworksTwitter:@iambestnetworks