Share this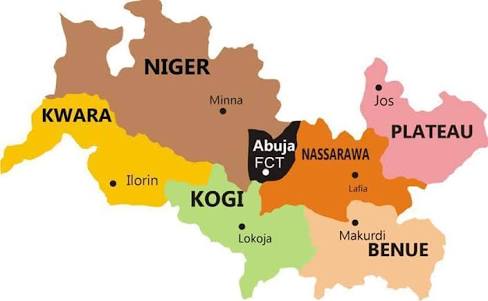 Because of the recent security issues in Nigeria, there have been reactions from various part of Nigeria both from individuals and organizations. Shedy Elisha yesterday in his article titled "Middle Belt in Danger" on his website(www.Shedyelisha.com) recommended an indigenous security system for the people of middle belt.
Read his article below:
I miss the good old days of Nigeria. Those times when I leave school premises in my University days at late hours working majestically with no fear and I feel good because nobody stops me at night to harass me. Those times I return from Church meetings at late hours and no one attacked me. This was awesome, peace was everywhere. I could travel to my village any time of the day and arrive late with no fear of the unknown.
But gradually those good old days began to disappear. People are now thirsty for blood and our lovely and peaceful nation is now a place where people fear for their lives. Nigeria has changed for the worst. We were promised change and we accepted the change and we are seeing the change. Not to start talking about corruption and poverty that has eaten up Nigerians, adequate security is another sector we have lost.
Insecurity has become the most talked about issue in Nigeria. We were promised secured Nigeria in 2015 and unfortunately we are getting the opposite.
Despite the news we get everyday about Nigerian security terminating terrorism, it has rather being on a speedy increase. Individuals have resulted in self-defence and various regions have resolved in handling terrorism locally, traditionally and it seems they are getting the right result.
I am only scared but for one region which is the Middle Belt. The Middle Belt is a term used in human geography to designate a belt region stretching across central Nigeria longitudinally and forming a transition zone between Northern and Southern Nigeria. The North for a long time have always used the Yanbanga and Hisbah to tackle insecurity, the Western part of Nigeria recently inaugurated Amotekun, and we are aware of Biafra soldiers who have unofficially secured the eastern region while the South-South region are confident about the militants who have stood strong for the region. I am saddened about the Middle Belt this is because no form of indigenous security program exists. Even the Emirate security system used in the middle belt is according to Islamic practices (Hisbah) which is detrimental to other religions.

The Middle Belt originally called central Nigeria which is now called North Centralregion is one region that is in high dangerright now. Technocrats have tagged the middle belt alongside the north. Middle belt which consist of Niger state, Nassarawa, Kogi, Benue, Kwara, Plateau and Abuja is seating on a time bomb explosive as insecurity has risen. Although the middle belt is in the same forum with the Northern states but unfortunately, no positive impact felt. Lately there have been lots of security challenges in all the middle belt states and there is no form of local security to help tackle insecurity challenges. There is high degree of kidnapping, killing, terrorism and all sorts of crime in the middle belt. One could think if there is truly a functional security system in Nigeria and sometimes all the forms of insecurity issues looks like its ethnic and religious cleansing. All the states in the middle belt are not safe and the Northern forum have not said anything about it.
Things will be better for the middle belt if they have their own forum or let me say that things will be better for us including me (I am actually from the middle belt) if we carve out our own region. This is because, we will be able to tackle issues that are peculiar to us. The North central/middle belt have issues that affect just that region that the whole of the north cannot tackle. A lot will be achieved if the middle belt breaks away from the North. So many times, the views of the Northern forum do not represent the interest of the middle belt. I am of the opinion that the middle belt should not be addressed as North central any longer but middle belt of Nigeria and the Middle belt should after breaking away from the Northern region, have her own local / traditional outfit just like the west to tackle the recent security challenges. As earlier stated, the middle belt is critically ill security wise and needs urgent attention. We have long waited for the Government security agencies yet; things have only grown worse. To aid the government, it's important that the middle belt have her own local security program just like the Amotekun in the west and others in other regions. The Emirate system of security (Yanbanga / Hisbab) have not in any way stopped security challenges rather it has only increased religious challenges in the region.
Finally, I must say that this article is not to raise or cause some sort of hatred against any region, but it is to bring into existence some issues that have not been considered stakeholders and the middle-belt people. If the integration of the North and middle belt have not satisfied the parties involved then, disintegration will be of help. – Shedy Elisha