Share this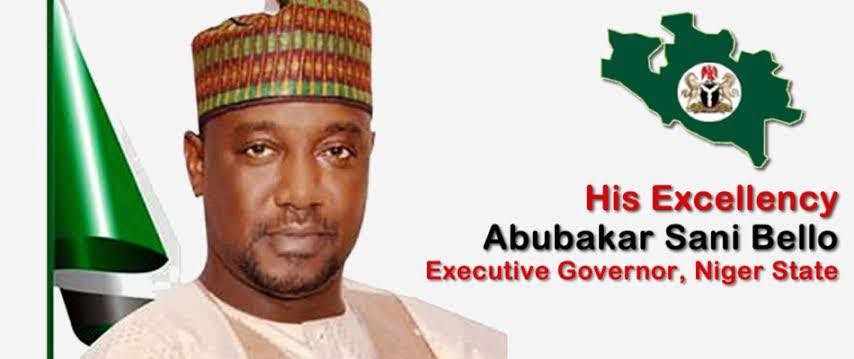 Niger state Governor, Abubakar Sani Bello in a statement today said he has added two more weeks lockdown to fight covid-19. He added via his Chief press secretary that Tuesdays, Fridays and Sundays will be open for movement. Read statement below:
Governor Abubakar Sani Bello has announced further extension on the restriction of movement of people in the state another two weeks, in order to achieve the desired result of minimizing the spread of the Corona Virus.
Arising from the outcome of the Executive Council and COVID-19 Taskforce meeting held at Government House, Minna, the Governor announced, that:
a) People will be allowed to move within their immediate environment in STRICT compliance with the physical distancing, wearing of Face Mask and other measures daily or will be penalized.
b) There shall be no vehicular movement on the lockdown days except those on essential services but there shall be three days window period weekly, Tuesday, Friday and Sunday from 7:00am to 12 midnight, while movement of people is restricted to their local governments only.
c) There shall be no form of social or religious gatherings during the weekly window periods.
d) All schools and offices should remain closed, and all major markets in the state are to remain closed except neighborhood markets and shops adding that all shops and places of worship that did not provide basic handwashing materials, keep to physical distancing and the use of facemask should be closed.
e) His Excellency noted that the increasing cases of the Corona Virus disease makes it mandatory to decidedly restrict interstate movement of vehicles and people.
f) The state government will remain very active at the border strengthening and enforcing interstate boundary movement. All violators shall be forcefully quarantined in order to reduce the risk of transmission.
g) His Excellency further directed that operators of commercial motorcycles and tricycles (Keke NAPEP) should carry one and two passengers respectively, with each wearing facemasks.
h) The Taskforce is to enforce maximum restrictions at the state and local government levels and liaise with the Chairmen to ensure replication of the Executive Order in respective local government areas.
I) Niger state government will commence the second round of distribution of palliative across the 274 wards, targeting households, this week.
Mrs Mary Noel – Chief Press Secretary to Niger State Governor