Share this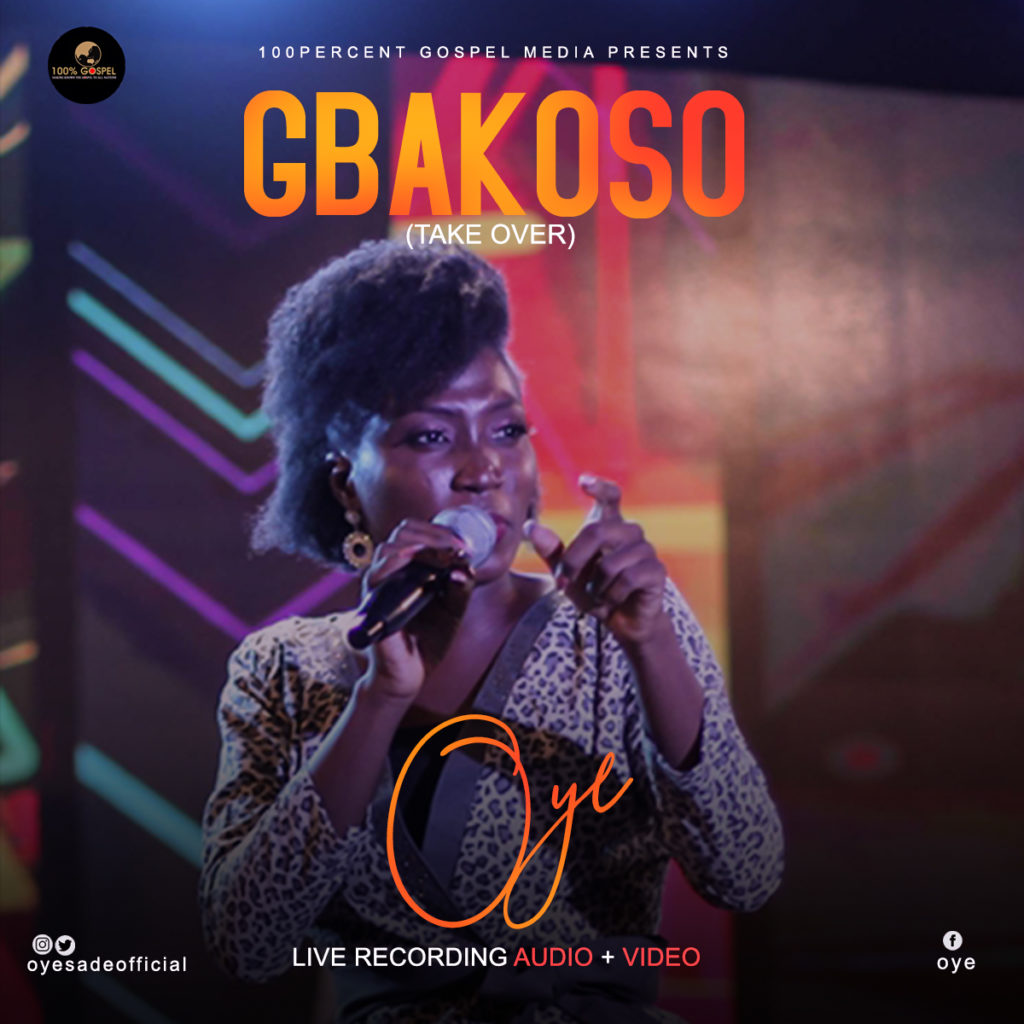 OYE is back this year 2020 with a different and powerful sound titled, GBAKOSO (take over), which is a song of total submission to God, revealing God as theALAKOSO (general overseer) of our lives.
The song GBAKOSO was recorded at the HEALING WORSHIP Live Recording Concert in Abuja 2019. Song was Mixed and Mastered by E'keyz.
About Artiste:
Oyesade Oyekole popularly known as OYE is an Abuja based Gospel Artiste, a Professional Makeup Artist, and a business Tycoon who hails from Ijebu Igbo, Ogun state, Nigeria.
Her music career officially begins in 2016 with the release of her first song HONOUR followed an 8 tracks Album In 2017 titled "HONOUR" and has other singles still blessing lives "All the time" "Fill this space" "You are" and many others. All produced the AmazingE'keyz
OYE is a mentor to many and a personality to reckon with, she has shared stage with so many great ministers as well as being featured in some songs, since her inception into the music ministry till date.
Connect:
Facebook: OYE
Twitter: @oyesadeofficial
Instagram: @oyesadeofficial
Contact Management: +2348077534099