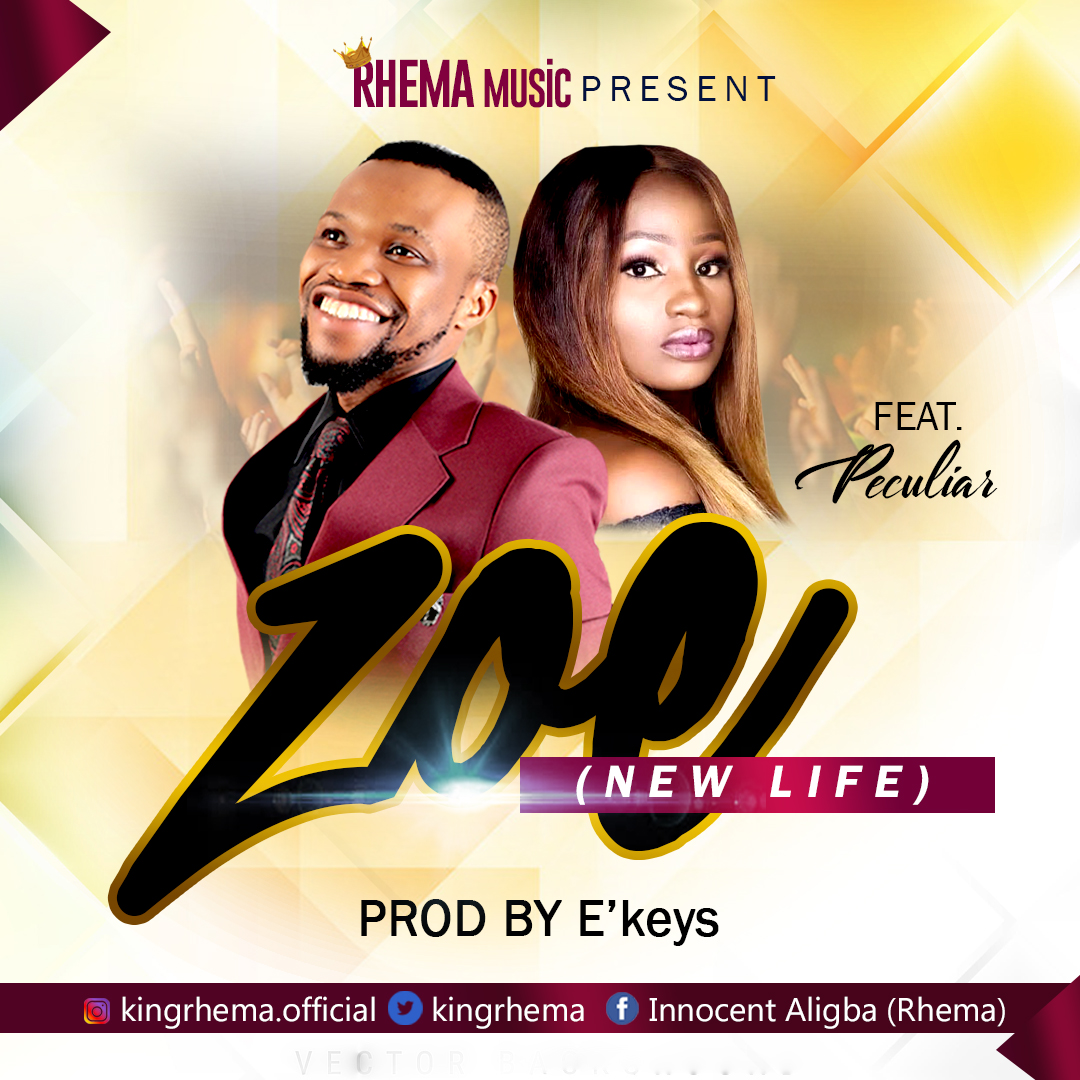 Share this
Rhema Innocent Aligba; the Radical worshiper popularly known as "KINGRHEMA" Is out again with another Amazing Sound titled "ZOE"- New Life. featuring Peculiar, after the Release of his Debut Singles; "Be Glorified" and "You Are God" in 2017 and 2018.
This song "ZOE"-New Life is Spirit Inspired from the book of 1peter:1vs3-4 which simply Describes how Amazing Gods love and Grace is and Explains what the message of the Gospel is all about.
This song is Heavenly orchestrated to bless you, so Enjoy more of God's Reckless Love as you Download and listen.
The Song is Produced My Talented Producer E'Keyz
For Your Event Bookings contact: +2348031195919
Email :- [email protected]
For Your Kind Supports / Sponsorship
GTBANK: 0122340872 FIRSTBANK: 3104667599
Name; INNOCENT O. ALIGBA
Connect:
Facebook: Innocent Aligba (Rhema)
Instagram: kingrhema.official
Twitter: kingrhema