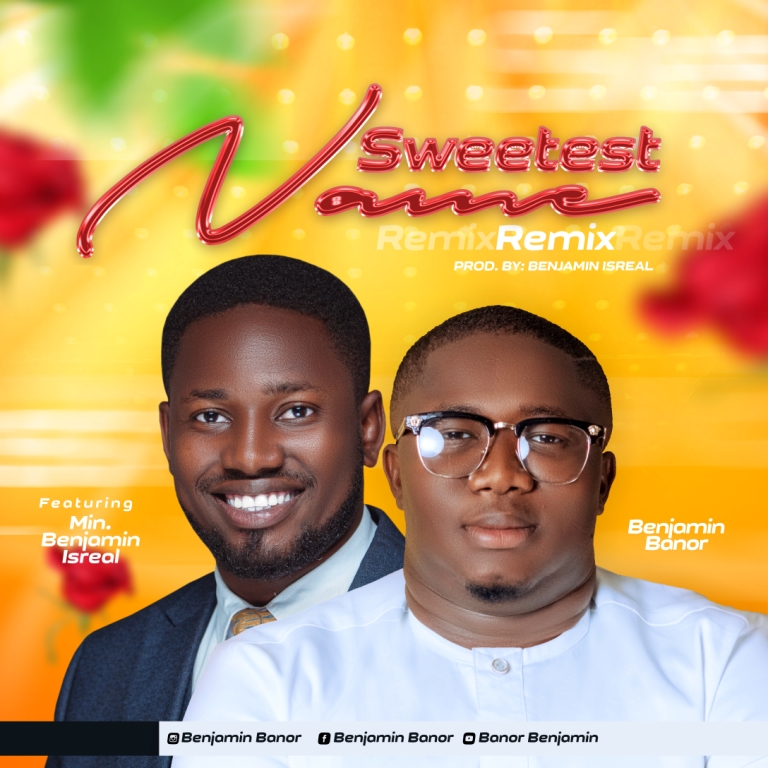 Share this
Benjamin Banor, the talented Nigerian Gospel artiste, releases the remix of his single "Sweetest Name" featuring Min. Benjamin Israel. The collaboration between Benjamin Banor and Min. Benjamin Israel brings a fresh perspective and a new energy to the song.
Sweetest Name Benjamin Banor featuring Min. Benjamin Israel, is a song that projects the name of Jesus Christ, making every ardent believer to understand how powerful the name is. In the name of Jesus" is the key that unlocks the door of prayer and the treasury of God's grace.
The song was produced, mixed and mastered by Min. Benjamin Israel.
About Artiste:
Benjamin Banor is an amazing voice, a Young minister, who hails from Delta State, He is originally breath in the city of Jos and hails from Aniocha North Delta State, He started his music career officially in the year 2019.
Known for his subtle but effective and passionate style of music who's love for the father is easily perceived in the lyrics of his songs. He is a recording artiste, a song writer, and an ardent entrepreneur.