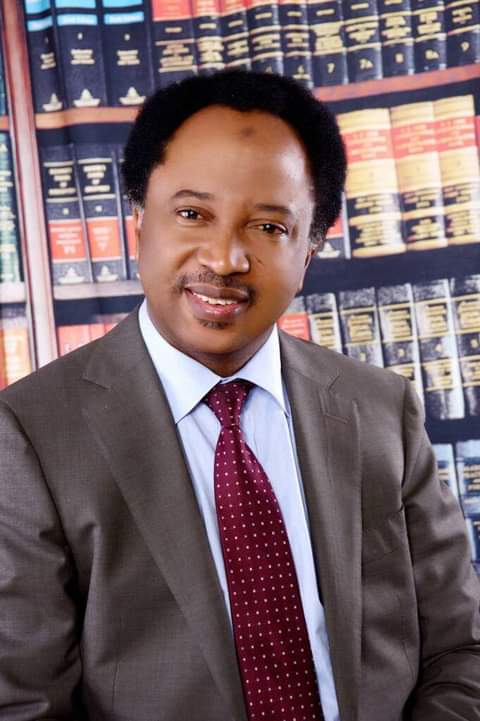 Share this
Former senator and Kaduna state gubernatorial aspirant Shehu Sani has via his social media platform dished out some motivation and concern about life. In his post, the former senator said we all do not need so much in life to be happy. Read his post below:
Do we need too much to be happy ?
I know of a man who owns five houses in five different cities,yet he spent much of his time in one.The rest are being maintained until he comes over once in a while to spend a few days.Whenever he comes,there's always the smell of that dampness of emptiness or unoccupied spaces.
Many people also have the habit of buying many new or trending clothes,Bags and shoes and they still keep the old stocks either because they love them or they have not even used them.Most people with too much in their wardrobe end up wearing their most favorite ones repeatedly.There are clothes and shoes in their wardrobe that they have never used and they are still believing that they will wear them someday,and that someday never comes,year in year out.
Everything you bought or have in excess of what you actually need,ends in waste.Whether it's eyeglasses,wristwatches or jewelleries.They become more of a possession for others to inherit.
We keep forgetting how limited is our life span.We keep forgetting that we have spent more time than we actually have.We all know that we will not live forever,but our obsession with material wealth and vanity blinds our sense of reasoning and rationality.We just want to acquire and acquire and keep.That psychologically comes with a sense of security but it's also a burden to our soul.That's why each time you give out things you don't need or use,you feel a sense of relief that it's gone.Our spirit is connected with our vanities and spirits supposed to be free.Many people are prisoners of their vanities and of their excesses and greed.
Poverty comes with insolence,pains and suffering but when you keep pilling up what is beyond your needs,you get to a point where the joy of having them is diminished.You pay a DSTV subscription for 400 channels and only watch 4 favorite ones in a whole year.You have three or more phones and you keep holding on to that one you receive the most of calls.A man or woman whose needs are limited,lives a happier life.You can free and unburden yourself byshifting your excess to those in need;what is luxury to you is life to them.
Buy everything,keep everything and own everything;you will ultimately leave these vanities where you acquired them.