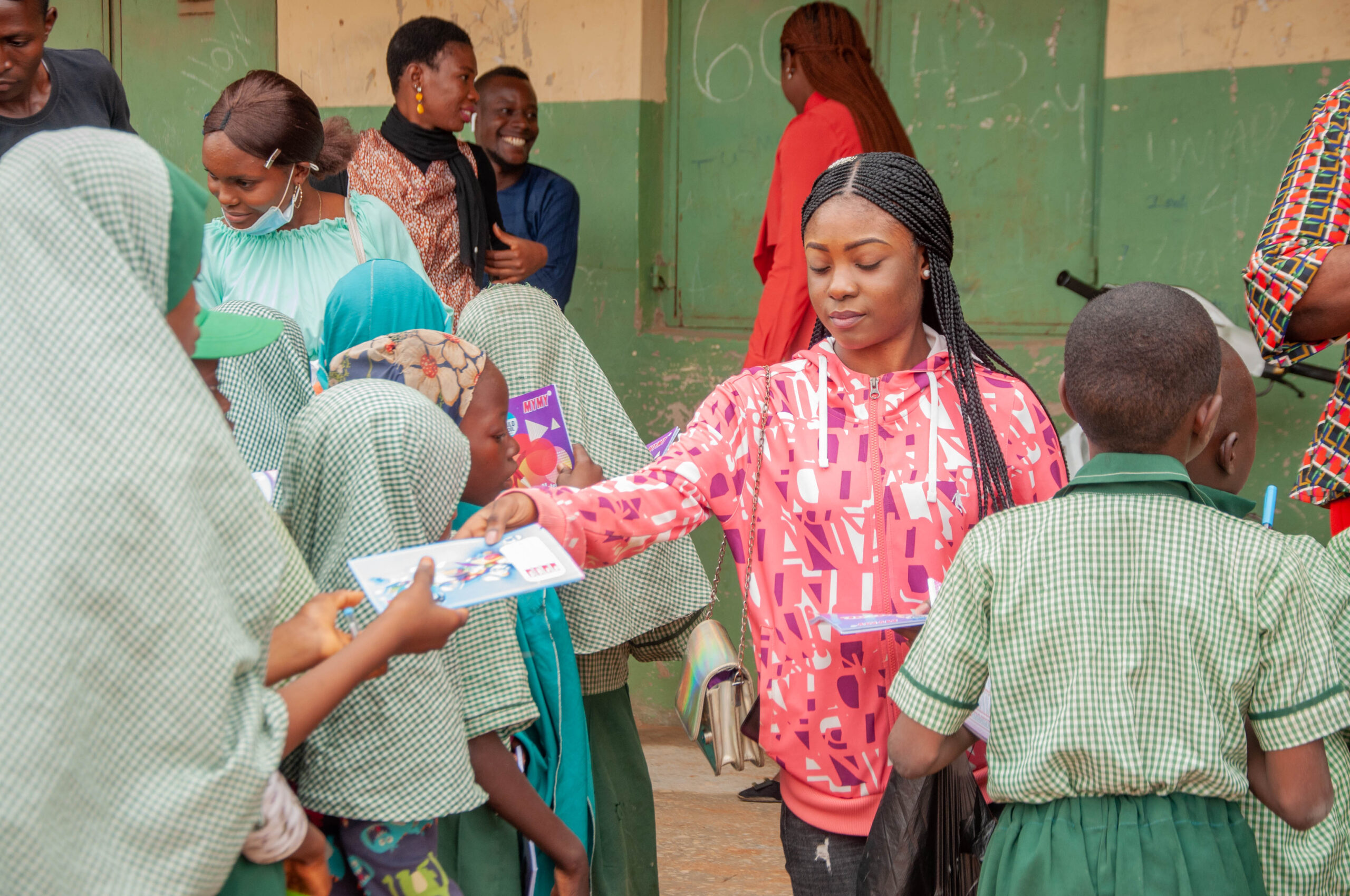 Share this
Here is a recap of the Project, "Get The Child Back" To School 2022 byFace of IAMBESTNETWORKS carried out on Friday 17th of June 2022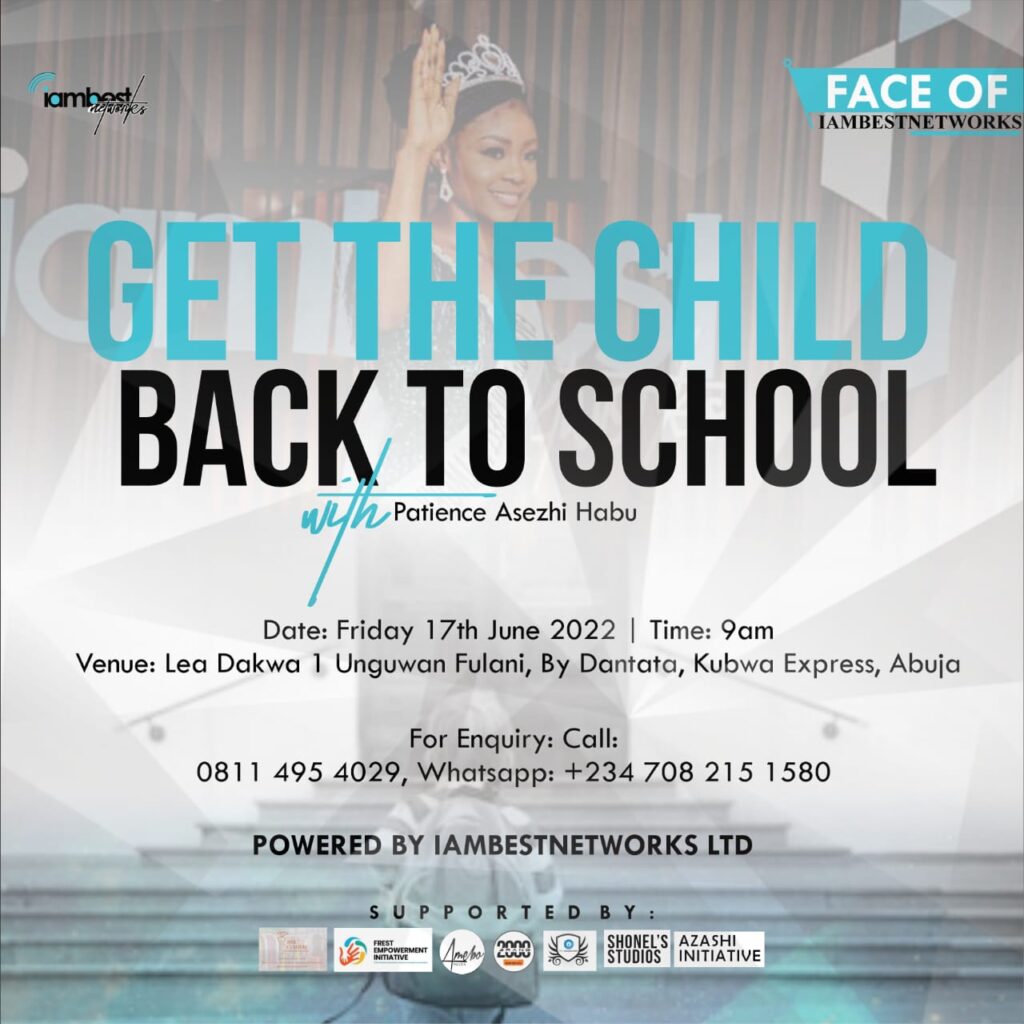 "Get the Child Back to School" is a project and a movement to support, encourage and sensitize young people especially children in both primary & secondary school to pursue education and not to quit going to school; also encouraging them to maintain good morals. This project is the initiative of "Face of IAMBESTNETWORKS" sponsored byIAMBESTNETWORKS LTD.
The incumbent Queen of Face of IAMBESTNETWORKS , Patience Asezhi Habu championed this year's project held at LEA Dakwa 1, off Kubwa express, Abuja centred around encouraging children to pursue education and discouraging them from social vices."
It didn't just stop at talking and sensitizing the children, academic items (writing materials) like books, pens and pencils were shared to 60 pupils to help them remain in school.

Although this is her second official project after assuming the position, yet other underground projects before now have been executed without bringing them to the public or internet. Her first project was held in an Orphanage Home in the city of Abuja.
"Get the Child Back to School" is a yearly project for every winner of "Face of IAMBESTNETWORKS".
It is pertinent to note that this was also supported bysome organizations & brands who care about education and children. Team IAMBESTNETWORKS appreciates Azashi initiative, Yemi kitchen, Frest Empowerment Initiative, Amebo Media, 2000 Brand & Shonnels Studious for lending their support to Patience Asezhi Habu.
This is also to announce that, the contest for Face of IAMBESTNETWORKS 2022/2023 is on going which will be featured on Get Inspired Magazine vol 3. Interested persons can contact the management via WhatsApp on +234 708 215 1580 ; Call: 0811 495 4029
All we care about is the well being of children and their education.
Conclusively, Face of IAMBESTNETWORKS is not the usual conventional pageantry or modeling agency . It is an arm of IAMBESTNETWORKS that gives back to the society & aid in fulfilling her social responsibility. It's not a money making route but rather an arm that helps the less privileged children.
Watch video of the recap below, video loading: