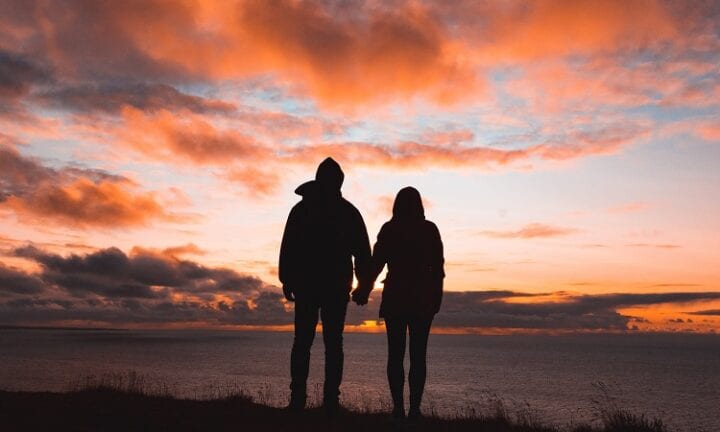 Share this
Ladies, understand that it is not only bydoing makeup alone, it is part of your duty to be romantic too. Your shyness shouldn't get to your marital life, you shouldn't be shy to express your love to your husband.
Send sweet text messages to your husband at work, sometimes even if you are in the room discussing with your husband, still be chatting with him on social media (Facebook, Whatsapp, Viber, Imo, BBM etc) even though he is right in front of you, it's fun and romantic! Discuss how lovely he is on your Facebook timeline, this will trip him a lot.
You should be chatting with your husband, not other men on social media networks.
Buy flowers for him. When eating, give him the biggest meat. At times, bake a cake for him to surprise him. Ladies, use your soft voice to sing for him, be creative, a poem like (twinkle, twinkle lovely spouse, how I wonder what you are, up above my world so high, like a diamond in my heart).
Sing poems for him, no shyness is allowed. Don't just be welcoming your husband with an angry face because there is no money in the house, God is our provider. Don't welcome your husband with your body smelling Maggi, don't only play with your husband when he receives his salary.
Welcome him with a warm hug always, and when he is going to work, pray to God to keep him safe and for him to be successful. Support him, advise him, wipe his tears, be grateful to him, it's not easy to be a man. When you see his faith waxing cold, encourage him, don't threaten him that you will seek for divorce, don't compare him with other men, buy him gifts, wash his clothes, sing for him, praise him in a way that he wouldn't think of an alternative, be the best cook, wash his car if you have the time, dress him up, pamper him when he is sick.
Your man is your king, treat him rightly and kingly
Dorcas Atiba