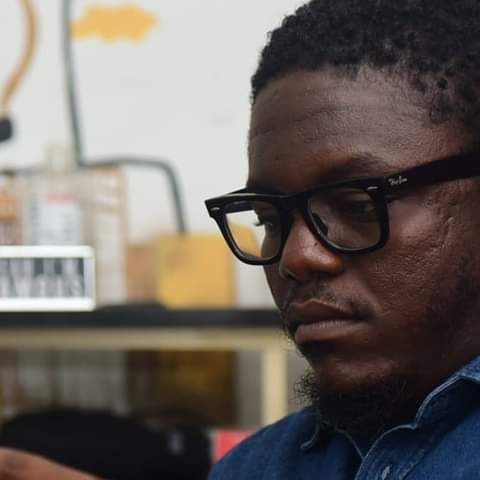 Share this
Tee Jan Dan in his post on Facebook titled "Senator Aduda and The Politics of Representation" pointed out that the FCT senator, Aduda Philip Tanimu did little in bringing the mayoral bill to reality. This is coming days after the National Assembly voted against the bill. Read below:
Let me start bysharing a recent example of how emotion messes things up when it seeks to replace logic. Yesterday, we saw on TV how the President of the National Association of Nigerian Students botched a meeting that could have been useful once he resorted to emotional outbursts where tact and diplomacy was needed. The guy would clearly benefit from some training on emotional intelligence.
I am one of Senator Philip Aduda's fierce critics but there's no way I will visit the distinguished senator's office and start yelling at the top of my voice. Even the issues that I discuss here on Facebook with my peers would be better couched when I eventually have a sit down with him. He is my leader, whether I like it or not and there is no way that we can have a meaningful exchange if I do not respect that fact. This is what some self-appointed Aduda boys do not understand. They misconstrue my insistence for better governance as contempt for the distinguished. Unknown to these boys, I am friends with a good number of the senator's aides and whenever there is something worthy of his office's attention, I tell his aides and they graciously act on it.
These so-called Aduda's boys are like NANS President, emotional and needlessly combative. Sigh.
I don't play politics of bitterness, but there's no way anyone can excuse Sen. Aduda from the failings of our legislators representing the FCT. He is their leader and the same way all glory goes to him when good things happen, he must take the blame when things go south. Period.
There were two important bills that failed yesterday which would have been beneficial to the indigenous people of the FCT. The first was a bill for an Act to Alter the Provisions of the Constitution of the Federal Republic of Nigeria, 1999 to provide for Appointment of a Minister from the FCT. The second bill sought a mayoral status for the FCT. Both failed and my beloved people of FCT took to social media to lament and cuss out those who either worked against the success of the bill or refused to canvass support for the bill. I disagreed with them and I will explain why.
One. They claim that the APC senators in the Red chambers worked against the success of the bill because the President does not want to hand over the affairs of the FCT to an elected Mayor. My response to such ridiculosity is simple. Since we are trading conjectures now, here is mine: if the President felt threatened that bill, it wouldn't have survived its first reading. Check how the vote went and you will see how disingenuous this claim is.
Two. My brother Markus David Sakoma suggested that our traditional rulers are our biggest problem, that if they were united they'd have lobbied for the bills to pass. I see that those Aduda boys are sharing the post, using it to shift blame. How were traditional rulers supposed to galvanize support for the bill when they barely knew what was going on? If I am wrong and the senator indeed briefed them, kindly correct me. I do know for sure that some of them have been trying to see the senator for years without luck, how then do you blame them for not helping him to lobby. That he is a lone senator does not mean that he should work alone. Tell me how many times that he's interfaced with the House of Rep members representing the FCT or with the six area council chairmen as a group. How many times since he became a Senator? Tell me, please.
Traditional rulers are largely under the authority of local government chairmen. Constitutionally, they have no official powers. So, your traditional ruler is as powerful as you make him. In my village – Maitama – I know how much effort Hon. Musa Dikko has put into ramping up the influence of our chief. We have all seen how much the chief of Maitama's respect and influence has grown over time.
Here's a side story to buttress how powerless our traditional rulers have been rendered. Once upon a time, a certain FCT minister organized a meeting where traditional rulers were invited along with Aduda and Ezekiel Dalhatu. In that meeting, our traditional ruler tried to speak but they were never allowed. The minister POINTED his finger at the Chief of Garki and gave him a dress down, accusing him of working against development because the people of Garki were opposed to an obnoxious FCDA plan. Aduda was in that meeting and he witnessed the disrespect of one of his traditional rulers. What did he do to restore the chief's integrity and value? Nothing!
I acknowledge that over here, with the crop of leaders that we have, change is difficult to comeby. But then, this is why we should do more. The #NotTooYoungToRun was deemed an impossible bill but it passed because of the loud advocacy that was behind it. That period, everywhere you went, you had people talking about it, even the lawmakers could not escape hearing about it. It passed. That is not the only bill where lobbying and loud advocacy worked. The PIB and Electoral bill too, same thing applied. Why do you think ours will be different? From the number of votes gotten, I am sure that Sen. Aduda did some groundwork, nobody's discounting that. I am only saying that there's more that could have been done.
I'll suggest that next time the senator should get interest groups, indigenous organizations, influential men and women who align with this cause involved. Do not just talk to them, have them talk about this openly. Hold town hall meetings. Have a social media strategy in place and let this trend every week. You could even have a website and get people to pledge their support. Have as many people as possible respectfully reach out to their representatives and senators. Let interest and pressure build up from all angles. The advocacy ought to be loud as that would lend credence to the lobbying that happens behind secret doors.
It is still not late. We have to keep these conversations going until the next window of opportunity opens. Slowly but steadily drive this conversation into the minds and hearts of the powers that be. All these, however, would amount to naught unless Sen. Aduda acts as the leader that he is and rallies his colleagues to speak and act as one, starting with our political and traditional leaders at home. The only way to achieve this is amplifying conversations around the subject and speaking with a single voice.
We like to talk about uniting the Gbagyi Nation but it's mostly just talk. No one is willing to do the work because it requires having very uncomfortable conversations with each other. It is okay to the majority if you scratch the surface, but once you go deeper, it becomes a problem. In fact, most of you are only interested in getting peanuts from our politicians. That's why a lot of you are shifty with your conviction. Today you are criticizing a politician but once they give you a few hundreds of naira you keep quiet and start exalting the same people that you were vilifying a few minutes ago. I have come to accept that the people who surround our political leaders are the problem, not necessarily the elected officials per se. If you are unable to find creative ways to help you principal, then you are a terrible team member.
Finally, I don't understand the nonsensical thinking behind some Aduda boys' thinking when they act like they are doing others a favor byresponding to matters that concern their boss. Guys, we elected him into office so he is our servant. He is answerable to us. He should be accessible to us and we have every right to demand that he do more. You people are not doing us a favor. He is not doing us a favor. The day he gets tired of us, let him step aside and we shall provide qualified persons to replace him ASAP. Una no dey do anyone favor.
For those of you who, byway of mockery, are asking me to go and contest for the Senate so I can do better – I am referring to people like Jethro Iliya – here's my response to you all. Mark your diaries, I SHALL GO TO SENATE at the appointed time and you all shall watch me represent excellently. But for now, Sen. Philip Aduda is my senator and I intend to keep asking him to do better. I am sure that he appreciates it, as per my senior colleague.
Selah.