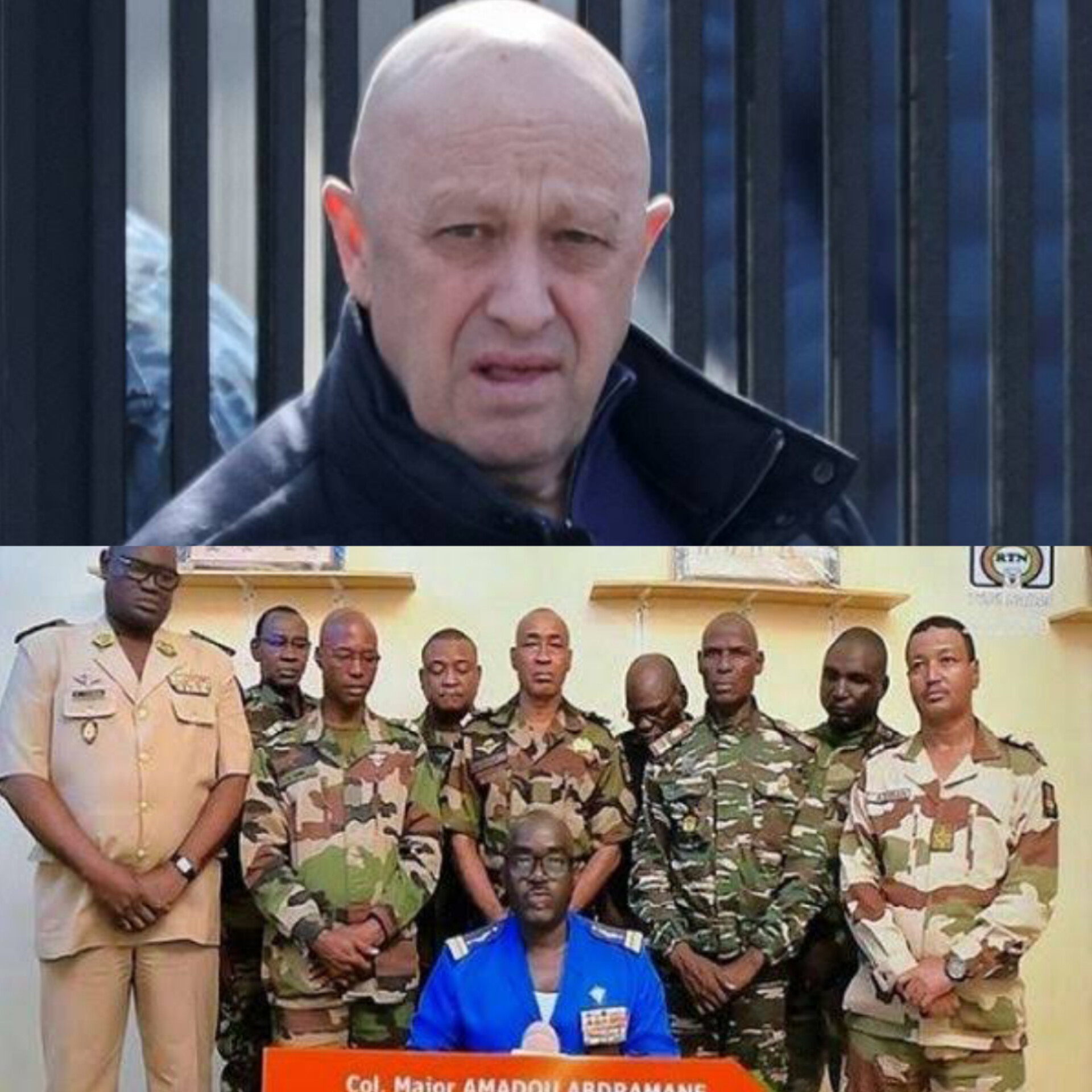 Share this
Wagner mercenary boss, Yevgeny Prigozhin, who remains publicly visible despite leading a failed mutiny against the Russian army's leadership last month, has hailed Niger's military coup saying his his fighters' services can bring order to the West African nation.
A voice message Prigozhin on Telegram app channels associated with Wagner did not claim involvement in the coup, but described it as a moment of overdue liberation from Western colonisers .
"What happened in Niger is nothing other than the struggle of the people of Niger with their colonisers. With colonisers who are trying to foist their rules of life on them and their conditions and keep them in the state that Africa was in hundreds of years ago," said the message, posted on Friday, Julyb28.
"Today this is effectively gaining their independence. The rest will without doubt depend on the citizens of Niger and how effective governance will be, but the main thing is this: they have got rid of the colonisers," the message said.
Prigozhin, in his voice message, boasted of Wagner's alleged efficiency in helping African nations stabilise and develop in what sounded like a sales pitch.

"Thousands of Wagner fighters are capable of bringing order and of destroying terrorists and of not allowing them to harm the local populations of these states," he said.

As at press time it is still unclear who is in charge of Niger after soldiers on Wednesday evening declared a military coup and held President Mohamed Bazoum in the presidential palace.

Then on Friday, Abdourahmane Tchiani, head of Niger's presidential guard, named himself head of a transitional government in Niger, two days after his guards detained and overthrew democratically elected President Mohamed Bazoum.
https://googleads.g.doubleclick.net/pagead/ads?gdpr=0&us_privacy=1—&client=ca-pub-2427099653703778&output=html&h=266&adk=2161443877&adf=2316337160&pi=t.aa~a.554527939~i.13~rp.4&w=320&lmt=1690625584&num_ads=1&rafmt=1&armr=3&sem=mc&pwprc=4779063894&ad_type=text_image&format=320×266&url=https%3A%2F%2Fwww.lindaikejisblog.com%2F2023%2F7%2Fthey-have-got-rid-of-the-western-colonisers-wagner-mercenary-boss-prigozhin-hails-niger-coup-offers-his-services-to-maintain-order-2.html&fwr=1&pra=3&rh=242&rw=290&rpe=1&resp_fmts=3&sfro=1&wgl=1&fa=27&dt=1690625584650&bpp=68&bdt=38675&idt=68&shv=r20230726&mjsv=m202307250101&ptt=9&saldr=aa&abxe=1&cookie=ID%3D373b2a2f3eb1711d-22ef0c7341d400d0%3AT%3D1657279420%3ART%3D1690625050%3AS%3DALNI_Ma54IjiWkRIVNFhRbOkvEDz-2DtGA&gpic=UID%3D00000c0e08c77a26%3AT%3D1682916207%3ART%3D1690625050%3AS%3DALNI_MbODDBOBR4Cs85EInDY96llz5FvgA&prev_fmts=0x0&nras=2&correlator=3920521438296&frm=20&pv=1&ga_vid=1415568462.1623537729&ga_sid=1690625568&ga_hid=1875883202&ga_fc=1&ga_cid=2081430400.1690625046&u_tz=60&u_his=3&u_h=640&u_w=320&u_ah=640&u_aw=320&u_cd=24&u_sd=1.5&dmc=2&adx=0&ady=2239&biw=320&bih=512&scr_x=0&scr_y=536&eid=44759842%2C44759875%2C44759926%2C31076426%2C44788442%2C31061690&oid=2&pvsid=448546472650021&tmod=1431753986&uas=1&nvt=3&ref=https%3A%2F%2Fwww.lindaikejisblog.com%2F&fc=1408&brdim=0%2C0%2C0%2C0%2C320%2C0%2C320%2C568%2C320%2C568&vis=1&rsz=%7C%7Cs%7C&abl=NS&fu=1152&bc=31&ifi=2&uci=a!2&btvi=1&fsb=1&xpc=kvJq3kkdYO&p=https%3A//www.lindaikejisblog.com&dtd=188
The country declared full independence from former colonial ruler, France in 1960.

The voice message was the latest sign that Prigozhin and his men remain active in Africa, where they still have security contracts in some countries like Central African Republic (CAR), and are keen to expand.

Prigozhin, 62, appears to continue to enjoy freedom of movement despite a a deal with Putin that would see him relocate to neighbouring Belarus where some of his men have already started training the army.

He was heard in a video released earlier this month telling his men in Belarus that they should gather their strength for a "new journey to Africa."