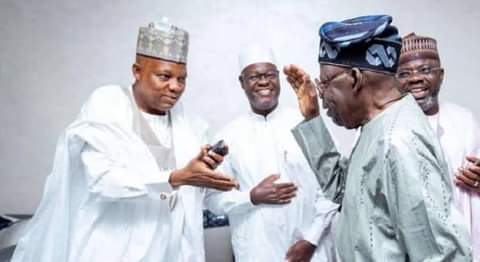 Share this
I have been inundated with calls and messages from my friends and family members since Tinubu announced Senator Kashim Shettima as his substantive running mate. They're angry and disappointed on two accounts, first that both Tinubu and his vice are Muslims then that the north central which is our political zone has been ignored as usual.
My party's choice of a running mate is a mighty middle finger to the Christians and I like it. It is a good thing and I wish that it had happened much earlier than now. I'll tell you why. Give me two minutes of your time.
Politicians who tell you that religion does not matter in the political calculations in Nigeria of today are liars. Yes, ideally, religion as an authority structure concerning matters of faith should be separated from party politics. But Nigeria is not there yet so we are faced with a very crude reality. Over here, religion means more than faith and worship. It is a way of life, the backdrop upon which ethical codes and social identities are formed – the altar where logic and scientific data are sacrificed. Religion is so powerful and so integrated that it is almost solely responsible for pushing into extinction many traditions in Nigeria and Africa as a whole. Politics on the other hand is the authority structure in the corporate affairs of all human communities. Please tell me, how can anyone honestly discount religion in the political calculations of a people squarely divided along the lines of Christianity and Islam.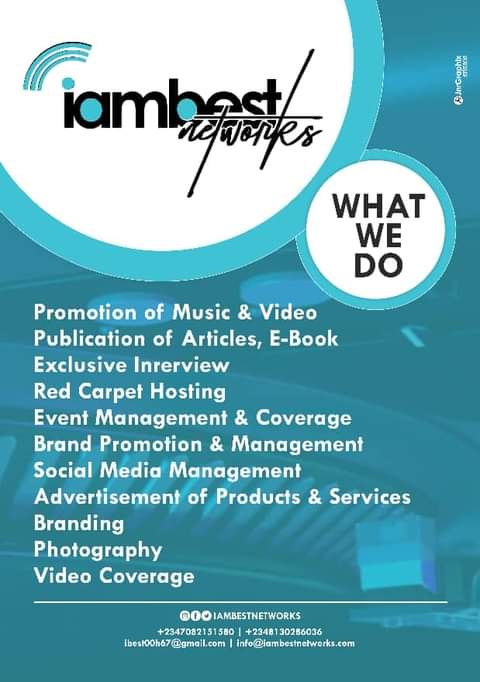 Political leaders are arguably temporal leaders since after God, they wield the most power over the affairs of humans. This is why even in the United States leaders always present themselves as low-budget messiahs sent byGod. – why political leaders are quick to quote the Holy Book in their permutations. As a Presidential hopeful in America you must declare your religious affiliations and that will greatly influence your votes. I hazard that the very notion of campaigning around helping the poor and vulnerable of society was gotten from the Bible and Quran since both books exalt the virtue of helping the helpless. We all know that the elites careless about the poor. In Nigeria churches have established social amenities such as the health centres, schools, colleges, and universities therebecoming serious shareholders within the structural framework of government. How do you separate the church from politics when they are so involved?
Now let us come back to Tinubu and why he is sure of victory at the polls despite the backlash against his choice of a running mate. The church in Nigeria separated itself from politics for a very long time. While growing up, our churches across northern Nigeria were against participation in politics. Pastors preached vehemently against joining political parties and the few politicians in our churches were orchestrated. The few times that some churches remember politicians were during fundraising. While the northern christian was lambasting politics and politicians, the northern muslim was coasting home and building political experience, social capability and amassing the financial muscle needed to play seriously in Nigerian politics. This is why even some northern states with a great number of christians have been unable to produce governors.
The Christian vote is more divided. According to a 2018 data of the CIA world factbook, the Nigerian population is 53.5% Muslim and 45.9% Christian. The christian block is further divided thus: 10.6% Roman Catholic and 35.3% other christians. When it comes to politics the muslims rarely divide beyond two to three fronts. They are more united than their christian counterparts who bring in denominational differences as well as a person's region or place of origin. The Muslims, thanks to the near-total integration of Islam and the Hausa culture, are more uniform in their political calculations. A spiritual or traditional leader simply needs to point them in the right direction and there they will go. We all saw how they collapsed their structures for the emergence of Atiku during the PDP campaign, how they rallied around the country working for Tinubu's emergence. The muslims have always been more politically involved and united. And then there's CAN. The Christian Association of Nigeria sold its essence to the politics of moneybags to the point that it became an unofficial campaign support group of a certain political party. Instead of serving as a non-partisan pressure group the leadership of CAN has clearly shown that they are for one party and against the other. CAN has therefore become a toothless bulldog and the patronage of its leadership is for the highest bidder.
Political strategists have always known this. If Buhari had not insisted against such choice, the Muslim-Muslim ticket would have been floated in 2015. The current calculation is that Tinubu would take the Southwest and Northwest easy. The choice of Kashim Shettima will eat into the northeast which would have been easily Atiku's. Peter Obi will take Southeast while the Southsouth votes will be shared among the three. The votes from northcentral will be the most divided. In the history of Nigeria no one has become President without winning either the Southwest or Northwest, or both. I am sure that the PDP and Labour Party are restrategizing along these lines.
Sentiments and morality have no place in politics except where they are featured in a strategy to manipulate the dupable. Politics is a game and every politician is driven the selfish interest to win elections. People who get trampled to secure victory is of lesser consequence to them. Is this a good or bad thing? Well, whatever your answer is, it doesn't matter. Realism is the dominant perspective in global politics. The person with the coldest calculation and the greatest ability to propagate as well as counter treachery wins. You cannot force a political party to choose its candidates in accordance with your dictates. What you can do is to vote for the party whose choice suits you.
Dear christians, if you like, do not take politics more seriously and do not demolish the walls that you have allowed denominational differences to build amongst you. The same thing applies to the North Central. This a good wake up call.
Unite or una go see premium shege! – Tukura John Daniel (Tee Jay Dan)