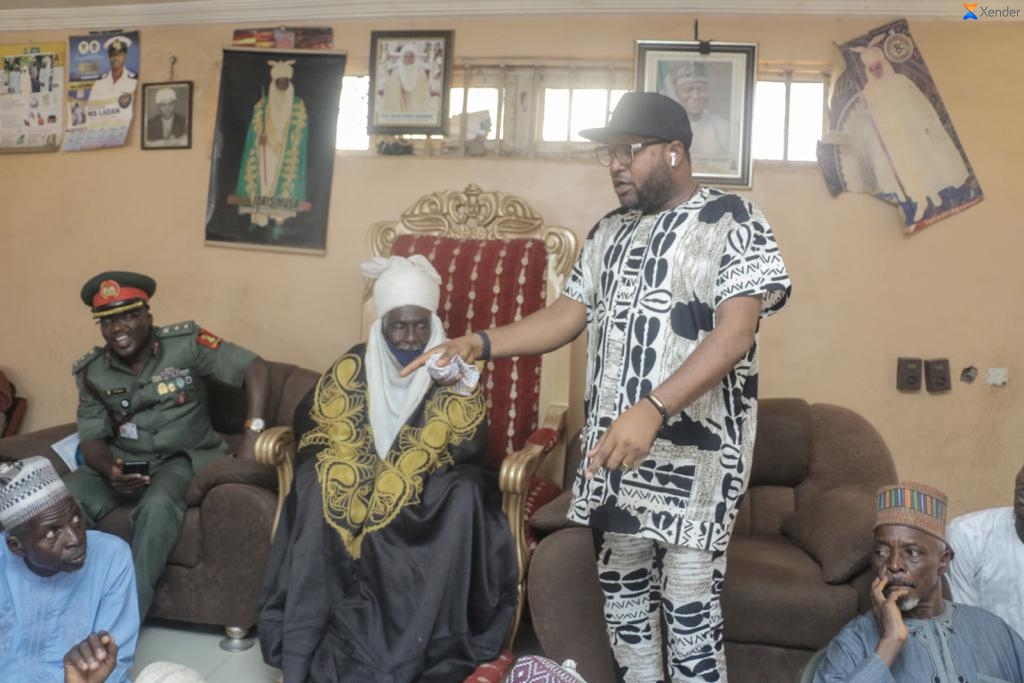 Share this
On Thursday, the 25th November 2021, the Federal Capital Territory public complaint commissioner, Honourable Ezekiel Dalhatu together with Col. Hassan Bawa Bwari in a civil meeting with His Royal Highness, salihu Isiaku Na'annabi (the Etsu Tungan maje) discussed and deliberated about the recent land issue and misunderstanding that happened in Tungan Maje Gwagwalada Area council, Abuja between the indigenes and military personnel in the area that resulted to some of the indigenes been beaten up.
The Honourable commissioner spoke and said the people of Tungan Maje instead of being humiliated needs protection from the military. He said all he needs is the way forward and a good sineagy between the army and the people.
Col. Hassan Bawa Bwari assured the people that the matter will be handled carefully and defaulters will be dealt with. He also said that the military will do its best to protect the people. He added that they are working on eliminating kidnappers and criminals in the area.
Conclusively, HRH Etsu Salihu expressed how dissatisfied he is with the incidence. He added that all he wants is peace in his land and let all harassment be put to stop. Honourable Ezekiel Dalhatu appreciated the people for their time and further stressed that he is always available for the people and has them at heart.
Watch the video of the news report below. Video to load in few seconds: