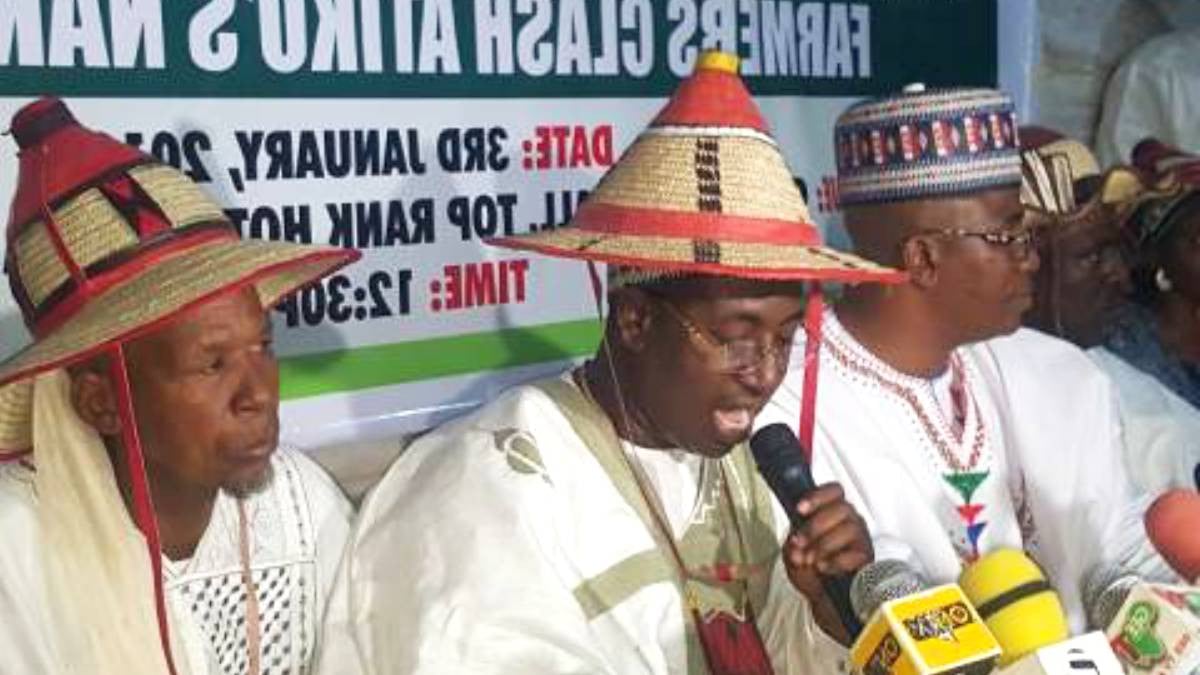 Share this
Miyetti Allah Cattle Breeders Association of Nigeria (MACBAN) has lashed out at the Nigerian Government and the military authorities over their silence after herdsmen were killed in an airstrike.
Recall it was reported earlier that over 40 herders and butchers were killed an alleged military drone fire on January 25 in Rukubi village, Doma, Nasarawa state.
According to MACBAN, the silence is reprehensible and shows a lack of regard for the death of ordinary Nigerians.
The herders' organisation who demanded an explanation for what it described as "intentional killing" of the pastoralists and butchers, further claimed that the herdsmen who were killed are "victims of high handedness of Benue State Government and the officers of the Makurdi-based Operation Whirl Stroke who deployed an aircraft/drone."
MACBAN's spokesman Muhammad Nura Abdullah said in a statement;
"If nothing, we expect the President to commiserate with families of the victims of this heinous crime.
"MACBAN recalls this is the third time in one year that the Air Force was involved in the bombing of pastoralists and livestock in Nasarawa, Benue and Taraba States.
"The recent killings constitute a war crime and a panel of inquiry must be constituted to find out on whose authority the drone/aircraft was used and punish the culprits.
"The trucks carrying the livestock were closely monitored until they reached the destination before the armed drone was unleashed on pastoralists.
"We find it shameful that while people were being killed, the president was enjoying a state dinner in Katsina State.
"We also call on the National Human Rights Commission to investigate this case and other cases involving shootings the Air Force in Nasarawa."