Share this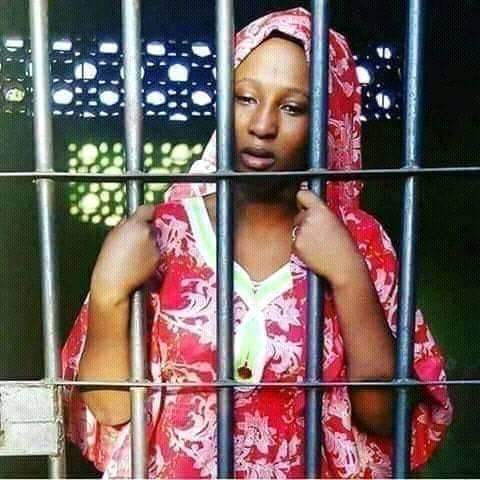 This is a pathetic one, I must confess…
Should I start from our broken homes? Divorcee's? or infidelity in today's marriage?
Hmmm, Okay. Let's roll with our trending news first about Maryam Sanda.
Maryam Sanda made the headlines news on November 19th, 2017 when she stabbed her husband to death following an allegation of infidelity against him ( Mr. Bilyaminu Bello) . This action took place immediately after Maryam Sanda saw a text message and nude pictures of a lady in his phone.
We learnt on Monday that Justice Yusuf Halilu of Federal Capital Territory High Court found Mrs. Maryam Sanda guilty of killing her husband and sentenced her to death for killing her husband.
This is a story that has ignite sympathy and lessons to many. This case has brought to limelight that we have so many Maryam Sanda in marriages faced with issues of infidelity and men like Bilyaminu Bello who have issues with commitment.
Well, it's a pity before us that this scene has actually help to reveal that many marriages are not working out. A good number of married couples tried and are still trying to force it to work out. I believe our story on Maryam Sanda and her husband is the kind of marriage where couples tried to force it to work. I simply mean she might have possibly observed and have a good record of signs that reveals infidelity from her husband before the day she stabbed him.
One thing I know about the emotion called "anger" is that it works based on process and its grows especially when we fail to handle it.. Think about emotions called jealousy, bitterness and hatred. All of this forms a cycle called "anger".
We have different marriages existing in Nigeria and our different faith view marriage and divorce in different perspective.
What our Bible and Quran teaches about divorce and marriage is vital. Most of us, are tied to this Holy Books.
I am a Christian and I know my Bible preaches against divorce. In the book of Luke 16:18, the Bible says;
" Anyone who divorces his wife and marries another woman commits adultery, and the man who married a divorced woman commits adultery ".
The same Bible says in the book of Romans 7:2-3.
" For example, law a married woman is bound to her husband as long as he is alive, but if her husband dies, she is released from the law that binds her to him. So then, if she has sexual relations with another man while her husband is still alive, she is called an adulteress if she marries another man".
From this verses of the Bible, I want to say that so many Christians marriages see this portion of the Bible as a trap set for them in their marriages.
Well, I just feel since divorce comes with conditions, that is why we have so many Maryam Sanda's yet to be revealed. – Justina Barde