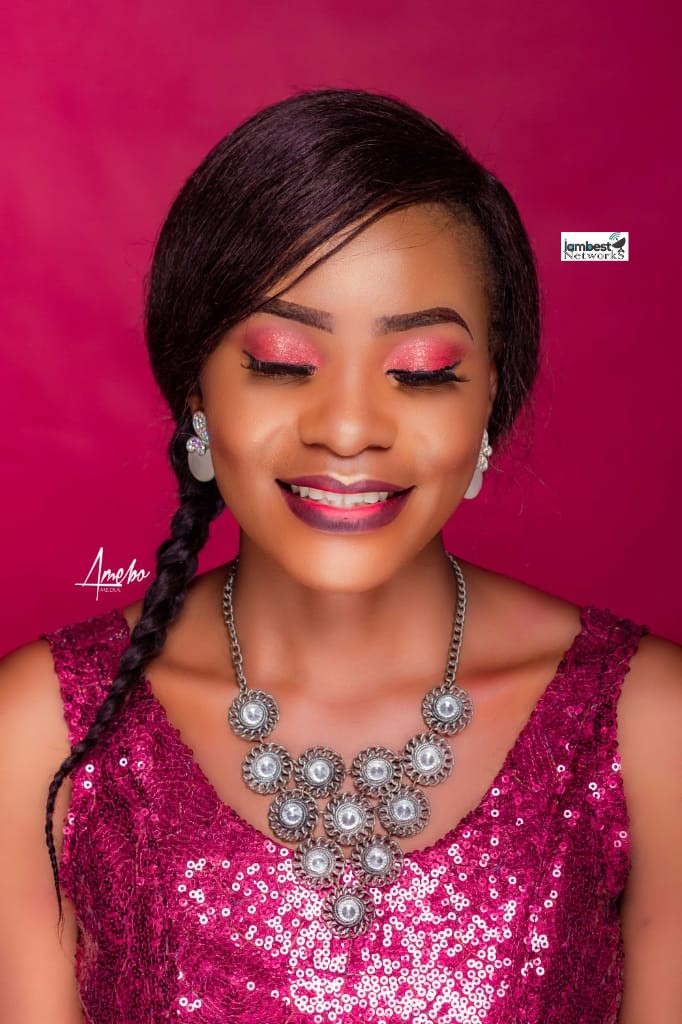 Share this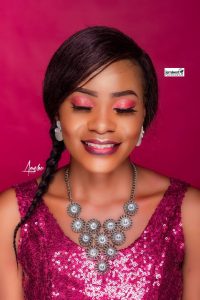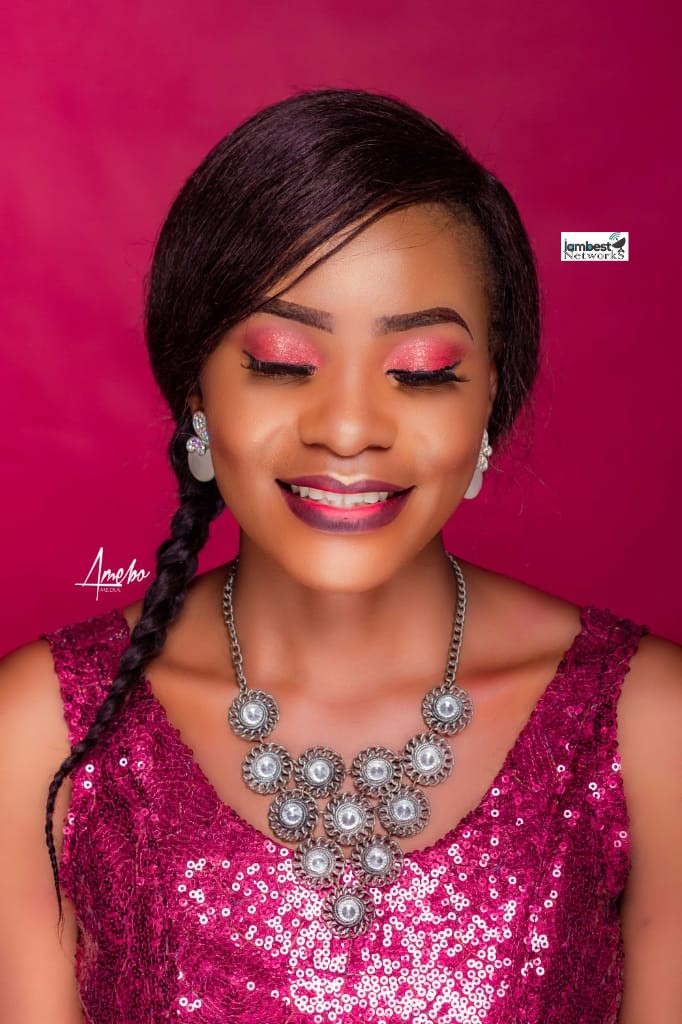 Today we are bringing to you all the components of our Weekend Couture (Fashion designing, photography, make up and modeling). As earlier announced last week, today we feature Deborah Amubwo Samuel, a renaissance woman & a model managed byIAmBestNetworks. 
In an online interview with Deborah Amubwo Samuel, she shared with us about her family and educational background.
According to her,
"I was born  into the family of Mr and Mrs Samuel Etsu Gambo in kwali Abuja.  We are eight(8 )in number and I happen to be the number 6. We have three boys and five girls. I went to pilot science primary school kwali, Abuja, Government girls secondary School sabon wuse Niger state. Also went to Niger state college of education Minna."
– Most challenging Experience:
"My most challenging life experience is having a "near" shattered dreams. When I was growing up as a child I had so many dreams but due to financial circumstances and lack of guidance they almost became stories. I never had a guide on which way to go but thank God that along the line I never gave up instead I kept pushing and I am here today because despite my dreams were almost shattered, I refused to give up."
– Most memorable Day
My most memorable day is the day I reached out to the less privilege and needy. The excitement on their faces gave me reasons to keep on reaching out to people in need.
– Passion:
My passion is simply fashion and designing.
-Why I do what I do:
I do what I do (fashion and design) because I enjoy doing it and it gives me Joy.
And also, I want to use this to empower people  byconducting fashion seminars, inviting young designers for fashion shows and events, and enlightening young designers more about the industry. This could be an inspiration to some who might be on the verge of giving up on their dreams when faced with some challenges.  It could help them stay focused and aim higher!
– What inspired you to contest for Miss Gbagyi Nigeria:
First of all, I love my culture and that inspired me to contest for Miss Gbagyi Nigeria. Secondly, promoting my culture is what I love doing.  I've been able to use that medium to create unity between the Gbagyi/Gbari nations and to reach out to my people academically.
– My Favorite quote:
Successful people never worry about what others are doing.
– My best meal:
Chips and hollandia youghurt
– Where I will be in the next ten years:
In the next 10years – 
 1. I will want to own my own boutique (Dhebraahscollections) and my fashion house (dherbraahs fashion house). 
2. Happily Married to an amazing, supportive and God-fearing Man. It's probably not realistic for me to think I will be married to the man of my dreams but that's what I want!…
3. Busy, happy and successful with work.
4. surrounded bypeople that support me. I pray for God to keep my close friends with me and I want to know more people like them.
5. With amazing kids and debtless!…
– My advice to other young girls out there:
Follow your passion. You are the only one of your kind in the world. Your unique spirit is special. Use your life to fulfill your stated purpose. Follow where your heart leads you and trust that you will find a way to turn your most innermost dreams into a reality. 
Educate yourself for learning is a pleasure. Learning something new every day is a true pleasure and a gift. Free your mind from "little thinking" and give yourself an opportunity to contemplate the magnificence of being alive.
Learn from others who embody your highest and most conscious truths i.e your role models. They have created a path for you: you may not need to follow in their footsteps, but you definitely can learn from their examples..
Share your knowledge, share your skills, share your home, share your experiences, share your abilities. Look within and find what it is that most people yearn for and see if you can give it out.
Respect for others begins with respect for yourself. Strive to treat yourself the same way you treat others, the way you are fair to others, kind to others,  thoughtful of others needs; do all these  for yourself. The more you understand yourself and feel the spirit within you, the more you recognize this same connections with others.
At the end of our interview Deborah Amubwo Samuel disclosed to us that she is happily engaged to a man she loves although she didn't reveal who the lucky man is.
Deborah Amubwo Samuel's photos…
Socialize with Deborah Amubwo Samuel:
Facebook: Samuel Amubwo Deborah
Twitter: @DeborahAmubwo
Instagram: @de.borah8753
Credit:
Model: Deborah Amubwo Samuel
Makeup: Favour Hassan – +234 803 051 3625
Dressby: Deborah Amubwo Samuel – 07066415773
Photoshootby: Amebo Media – 08030901800
WEEKEND COUTURE is a fashion, style, photography, make-up and modeling weekend segment on I AM BEST MAGAZINE(online) exclusive on Iambestnetworks that showcases all forms and kinds of fashion and styles, make-up, modelling and photography that are trending put together different designers, models, make-up artists and photographers.
This is showcased every Friday and every fashion designer, photograoher and model can be part of this.
If you are a fashion designer,  a model, make-up artist or a photographer  and you want to showcase what you do; also for advert placement contact Iambestnetworks via: 
Call or WhatsApp: 08130286036 or 07057467203. 
 Email: [email protected]
---