Share this
I feel Cheating shouldn't be attributed to social media influence. The truth is a man who will cheat, will cheat.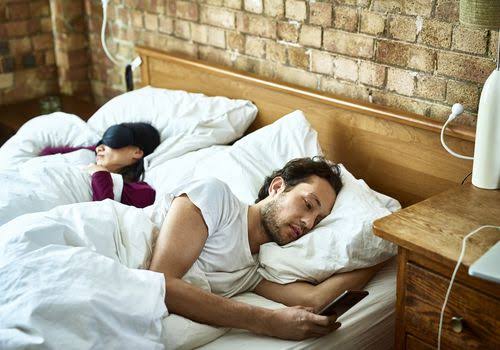 The world is built on ideologies and ideologies rule our world everyday. The social media which is also known as a global village is ruled via different people's ideas through our post, captions and comments. It is an exciting adventure when you log into your social handles. It gladdens my heart that data is now cheap and affordable(smiles).
What is social media?
Social media is a means of broadcasting information, connecting to new people, friends, colleagues and agent of advertising goods or products.
However, the use of social media has been abused. This is where fake news is being dished out to the world as well. A lot of people have become victims of scammers through this space. Friends have betrayed one another through post, pictures and comments of friends, colleagues and families. This shouldn't be because we are enjoying a lot of privileges through our social media accounts.
Among the many social media accounts, we have the following; Twitter, Facebook, WhatsApp, Instagram, Snapchat etc.
Our topic for today's article says "Cheating shouldn't be attributed to social media influence. A man who will cheat, will cheat". I have a capital " YES" to the topic.
What is cheating in relationship, marriage?
This is an act of displaying unfaithfulness or infidelity to one's partner or spouse.
It is with no doubt that in the generation we live in, a lot of girls, ladies, boys and men have attributed cheating to social media influence. Some have failed to remember that a man who cheat, will cheat.
There are different reasons why most of us are on social media which are best known to us. Some of us spend hours on different social media platforms and we have a lot of people that can not do a day without logging into their accounts.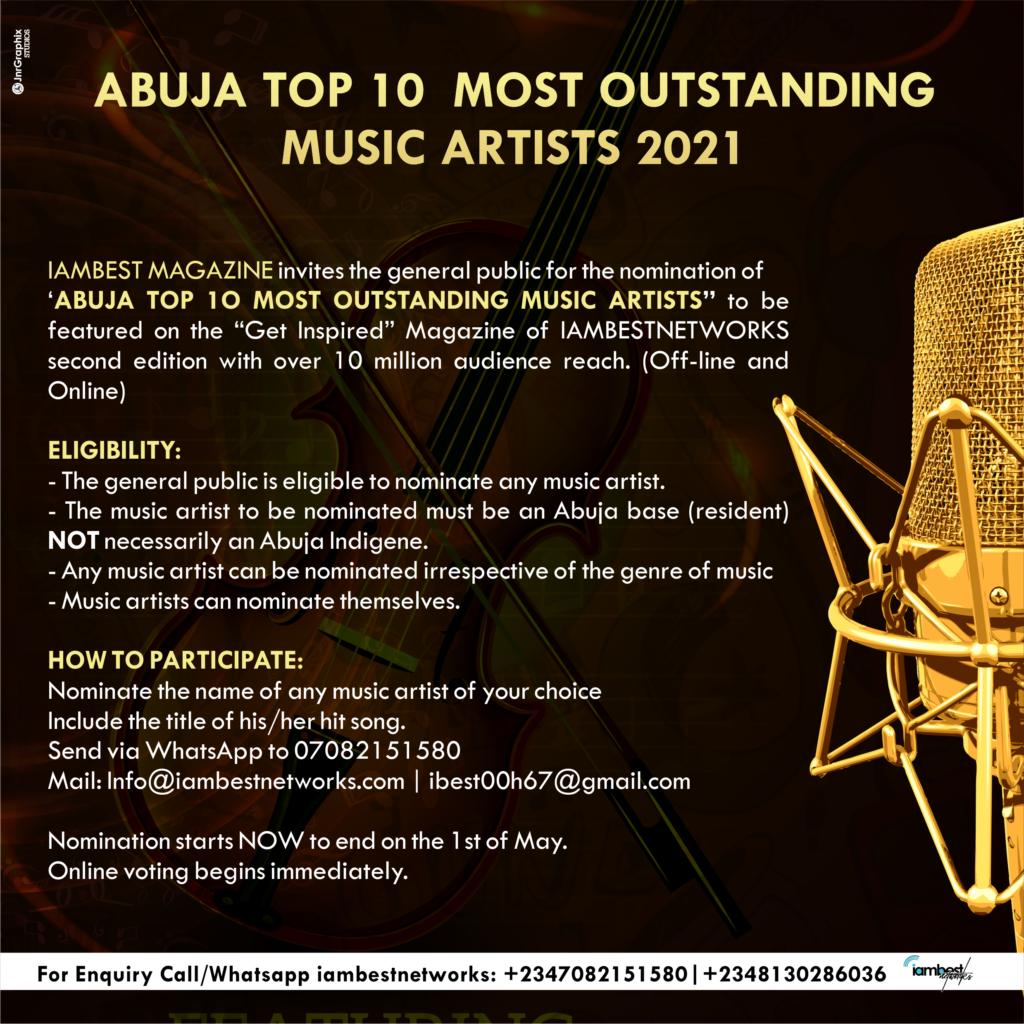 We want to protect our relationships, we want to make it work out but this can't be achieved through just an individual. This is why some of our partners get worried about the way we flaunt pictures especially on our social media platforms. The kind of exciting pictures we see are becoming a threat to some ladies and are beginning to attributes cheating to a man who has social media influence. I will tell us "why". We have understood before time that most men are driven with what they see. A man who spent hours on social media is likely to see exciting pictures of beautiful young girls, good psychic that might not equal to his girlfriend's or wife's. According to ladies from this school of thought, if a man is not well disciplined when it comes to women, he will be likely to cheat on his woman. The number of hours he spent on social media makes him a prey to other women through posts and infact a lot of indecent pictures like half naked women trends everyday showcasing boobs and all they are gifted with. Such a man is likely to DM a lot of ladies, women for flirting, this can go along way to destroy the relationship or marriage built for years with his said " girlfriend or wife ".
It is very possible that some relationships or marriage have been ruin majorly via men who spent hours on social media but then what do we say about men who cheat on their women and are not on any given social media platform. They don't have any influence on social media yet, they cheat.
You can't monitor a man for a life time be it online (social media) or offline. A man who cheat, will cheat no matter the situation. But for a healthy love and romantic relationship, cheating shouldn't be welcomed no matter the circumstance.
I am Justina Barde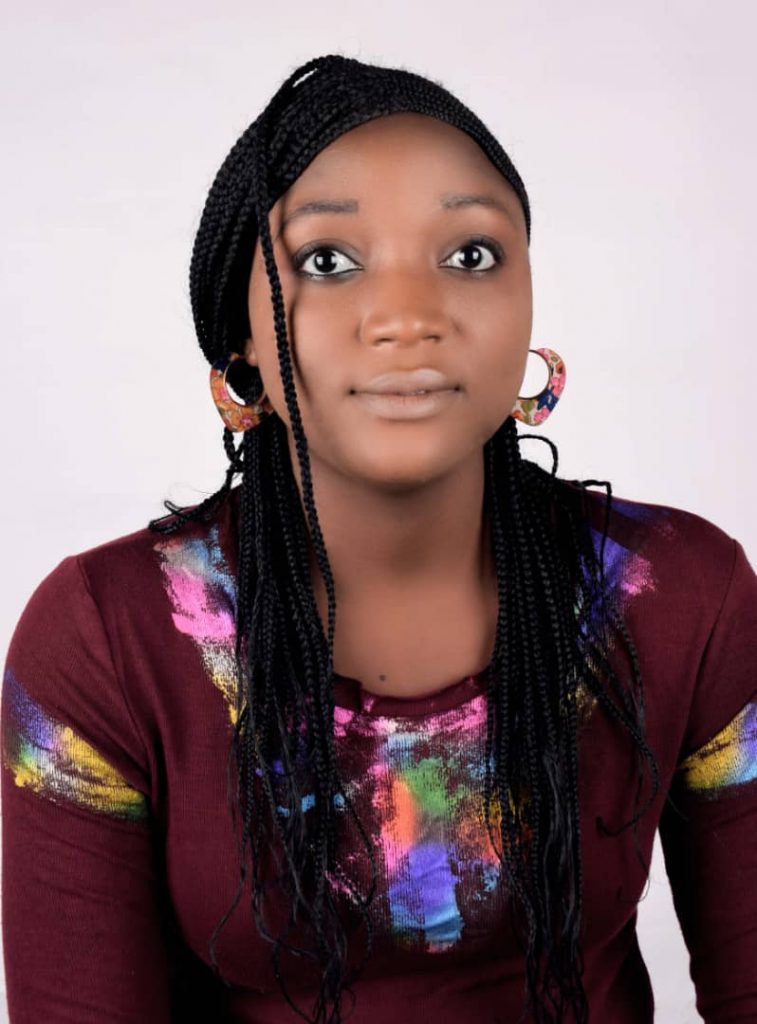 "GET INSPIRED" ONLINE MAGAZINE OF IAMBESTNETWORKS IS STILL AVAILABLE. CLICK HERE TO GET THE MAGAZINE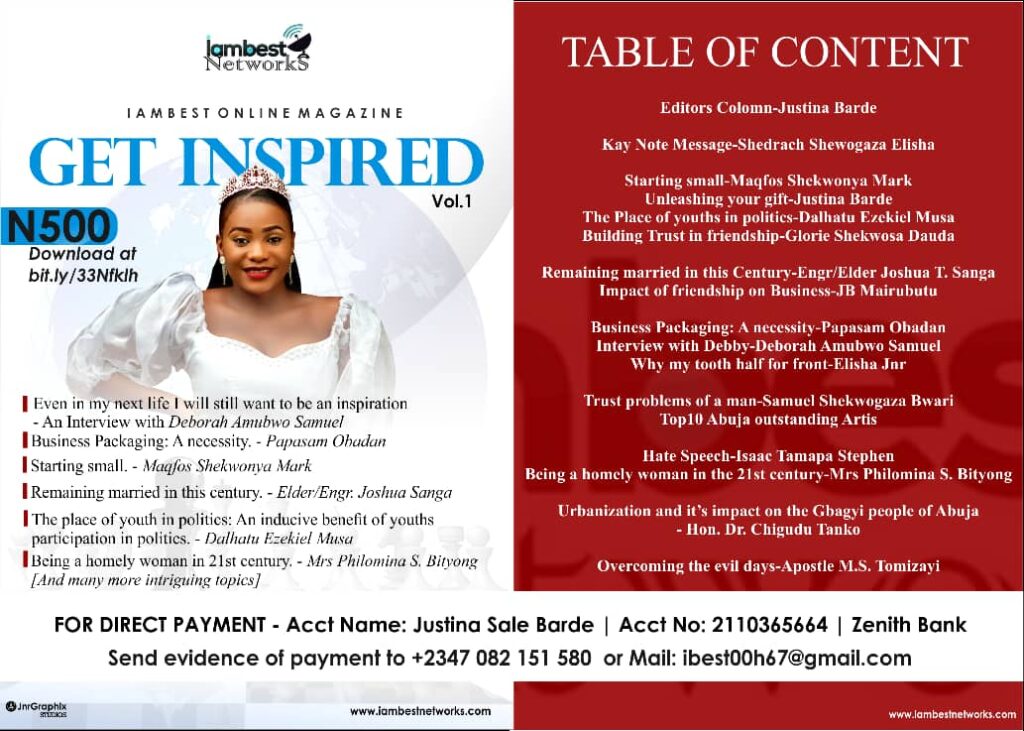 This is a publication of Words in Pen, weekly publication(every Wednesday) of I am Best Magazine… proudly IAMBESTNETWORKS LTD.
Are you a writer and you want to be a contributor to WORDS IN PEN,
Contact us:
Call or whatsapp: +2347082151580 08130286036; call:07057457203
Email us: [email protected]
Facebook: I Am Best TV
Instagram: @iambestnetworks
Twitter:@iambestnetworks