Share this
Hello fans, I'd like to appreciate you for creating time to follow our today's topic on words in pen as well for the unswerving devotion you have for this platform (Iambestnetworks).
Today's topic "Your status is you; WhatsApp" is a walking reality among a large number of persons who use this social handle. Aside WhatsApp, we have so many social handles or media in existence. I will be mentioning just few among others; Facebook, Instagram, Twitter, Snapchat and palmchat e.t.c. All this platform have help us to communicate to a wide range of audience and putting a barrier to distance or location. But with all the numerous advantages of this social handles, there are also some disadvantages. Well, that is a topic for another day.
Back to the narrow line…
WhatsApp is a medium or platform serve communication purposes. Information is disseminated here an individual to one's WhatsApp contact list. Belonging to a WhatsApp chat group makes information delivery easy to a wide audience as well as helping one to save the cost of recharge card in making phone calls. For instance, in a class of 80 students, when the class rep or any other students have a vital instruction and information to pass, instead of trying to source money for airtime to call 80 persons, one can easily drop a message on this platform. Though, not everyone might have a WhatsApp account, but to an extent a large number of those in the will cause the information to go round.
The platform is also used as marketing tool, and at the same time through our writing on our walls or status we express our feelings good or bad, we tend to give our friends on our WhatsApp contact list updates about the day's activities ( which could be exciting adventures or ordeals). To some persons who are introverts or a grudge to grind; WhatsApp status is the best place to vent. It is their pain reliever, especially when the person is involved is on their friends list. We cannot exhaust what we can do with our WhatsApp account here.
Now, "WhatsApp Status",
I have a phone, I have a WhatsApp account and to use it I have to buy data, log into my account, chat with people on my contacts list, I react to messages base on my wishes, block whoever I want to block and log out each time I feel like. This is simply because I am the owner of the phone.
So when I write on my status, an understanding should be registered in my heart that "I have just echoed out my voice" to my WhatsApp contact lists. Irrespective of the fact that you decide to post a picture, an image with write up, possibly an advert or a poster. That status is "YOU". Its your ideology and a decision made you. Therefore it defines you. It's a mirror of who you represent from the inside. And that is why sourcing information about the kind of person one is, isn't difficult. Through ones regular post on their status, we can validated some fact about the person which are said to be true.
So, it is a renowned truth that whatever thing I have decided to post on my status, is about to give a definition to a friend in my list of who I am, who I have become and who I am becoming. It doesn't matter if we stay in the same location or not. Through status we are able to pin point changes from our friends we haven't seen for ages. This is achieved through their dressing in the pictures they post, their write up or images.
So, when your audience view or read through, it is " YOU " they see. It is "YOUR" voice..
Your status attract argument from friends because they just viewed "YOU" and they just finish reading "YOU".
I am Barde Justina.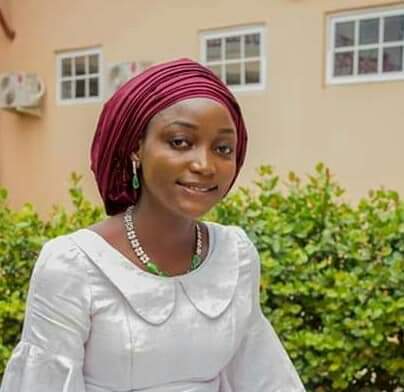 This is a publication of Words in Pen, weekly publication(every Wednesday) of I am Best Magazine… proudly IAMBESTNETWORKS LTD.
Are you a writer and you want to be a contributor to WORDS IN PEN, WhatsApp or call 08130286036;
Courtesy of : Iambestnetworks ltd.
Contact us:  
Call or whatsapp: 08130286036; call:07057457203
Facebook: I Am Best TV
Instagram: @iambestnetworks
Twitter:@iambestnetworks