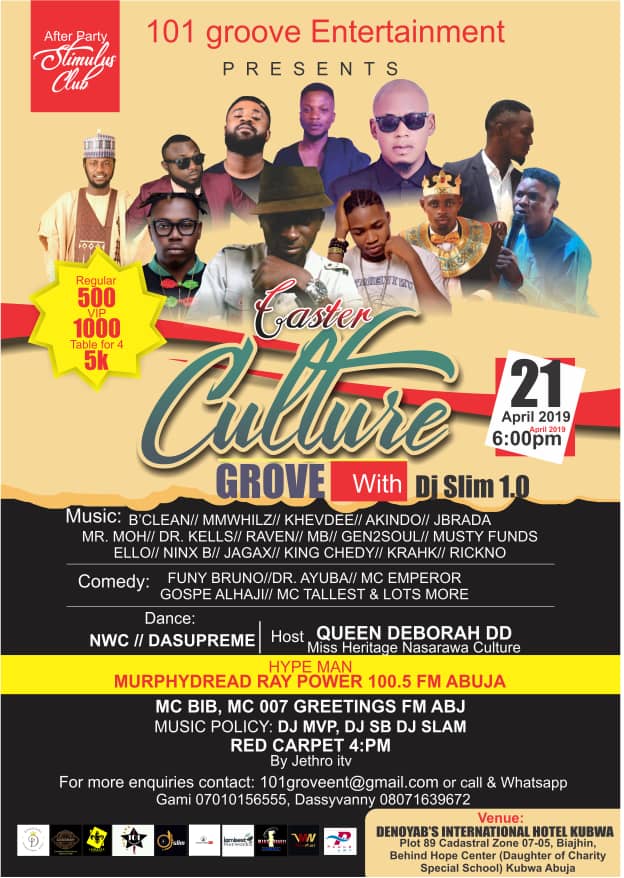 Share this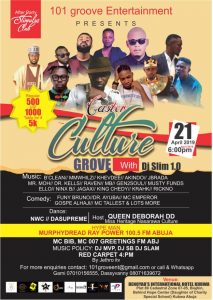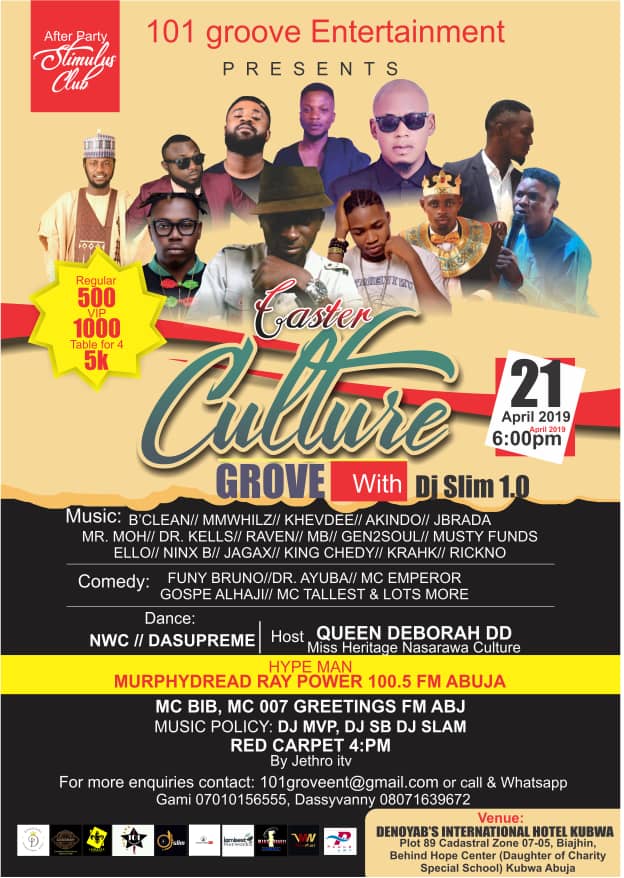 Abuja entertainment industry, 101groove entertainment in this season Presents to you Easter culture grove with Djslim 1.0.
Music artist to look forward to includes: B'CLEAN, MMWHILZ, KHEVDEE, AKINDO, MUSTY FUNDS, JBRADA,  MR MOH, DR KELLS, RAVEN, NB, GEN2SOUL. ELLO, NINX B, JAGAX , KING CHEDY,  KRAHK, RICKNO.
comedians to look forward to include: FUNNY BRUNO,  DR AYUBA, MC EMPEROR, GOSPEL ALHAJI,  MC TALLEST.
DANCE will be NWC & DASUPREME.
This event will be hosted QUEEN DEBORAH DD, Miss Heritage Nasarawa culture.
Hypeman: Murphy dread Ray power 100.5fm Abuja.
Venue: Denoyab's International Hotel kubwa plot 89 cadastral zone 07-05 Biajhin, behind Hope Center (Daughter Of Charity Special School) Kubwa Abuja.
See details on flyer