Share this
Today being the 15th APRIL, 2020, the Nigerian Police Niger State command through the office of the Police Public Relations Officer ASP Wasiu A. Abiodun released a statement concerning the arrest of a cattle rustler and the abduction of a minor. Read statement below:
PRESS RELEASE
FOILED CATTLE RUSTLING: On 5th April, 2020 at about 1900hrs, information received from a reliable source that one Jibrin Sabo 'm' of Fulani Camp, Ekun village via Paiko LGA returned home with bullet wound on his right leg and was seen receiving treatment from one Suleiman Abdulkadir 'm' of Kwakuti village, Paiko LGA. On receipt of the information, a team of Police detectives from Paiko Division swung into action and arrested the said Jibrin Sabo and Suleiman Abdulkadir. During investigation the said Jibrin Sabo confessed to have conspired with the following gang members one Aliyu and Bala surname unknown both 'm' of Kwakuti village now at large, went to rustled cattle from the camp of one Alhaji Monori 'm' of Bonu village via Gurara LGA of Niger State while in the process they were over powered Vigilantes, one of the suspect was shot on the leg while others fled. The suspects will soon be charged to court for prosecution.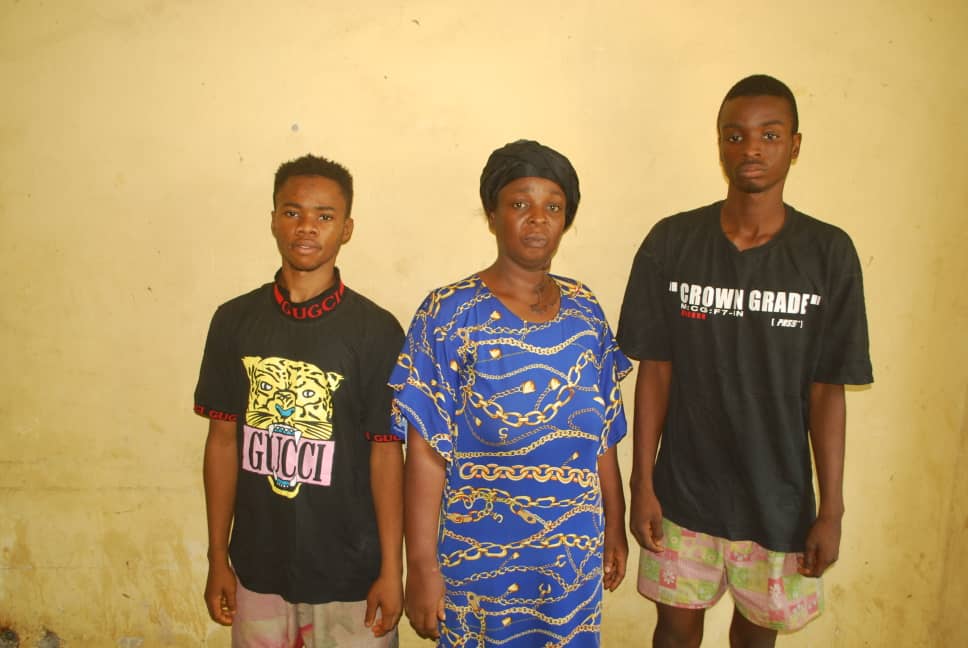 ABDUCTION AND SELLING OF MINOR; On 6th April, 2020 at about 1330hrs, one Bello Umar 'm' of Gabadon area, Suleja LGA reported at 'A' Division Suleja that on 2nd April, 2020 at about 1900hrs, he discovered that his four year old son name Abdulrahman Bello 'm' of the same address is missing. On receipt of the complaint, a team of Policemen from 'A' Division Suleja on reasonable suspicion arrested one Stella Idris 'f' aged 46yrs, Miracle Idris 'm' aged 16yrs and Ebube Ebuka 'm' aged 18yrs all of Gabadon and Osato area, Suleja LGA respectively, while in an attempt to sell him at the rate of three hundred thousand naira (N 300,000.00), the victim was rescued unhurt and the alleged buyer is still on the run, case under investigation.
ASP WASIU A. ABIODUN,
POLICE PUBLIC RELATIONS OFFICER,
FOR COMMISSIONER OF POLICE,
NIGER STATE COMMAND.