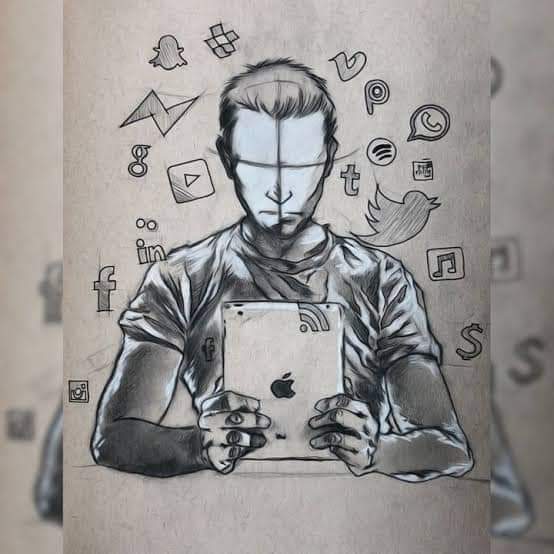 Share this
Growing up as a child in a remote society where most men and women were addicts to alcohol, drugs and sex, I had noticed that living a useless and unproductive lifestyle was the only thing they loved to do and they spent their time, attention, and finances on drugs and alcohol. I had always thought addiction is narrowed to just drugs, sex and alcohol, but being an adult, I realized that addiction isn't only when an individual is unable to do without taking drugs or alcohol, but addiction goes beyond drugs. An individual is addicted when he or she finds it difficult to do away with anything at all.
With this knowledge, I decided to evaluate my life to see what it was that I was addicted to. I discovered that I became addicted to my phone and I realized that I hardly spend a minute without it, such that I could fall sick when I was without it. Yes it was that serious. In the morning when I woke up, the first thing I always did was to reach out for my phone even before thanking God for waking me up. It became a habit which was turning into a lifestyle and also a problem, because I became less productive as all my time was used to surf the internet for latest updates.
And upon this evaluation, I decided to put myself on check so as to help myself out of that addiction which was about to ruin my life. I began to take deliberate actions. Gradually, I began to see changes though not rapid but I was getting better.
You know, in life before you can walk away or out of something especially an addiction, there has to be a moment which you acknowledge your problems. This is the first and most important healing process. Anyone who is struggling with any addiction and is willing to change- it could be that you have tried- but you still find yourself going back to it, don't be discouraged. Keep trying and be deliberate about the change you desire. It is a gradual process, be patient with your process and make up your mind not to go back to such acts again. Remember to change your circle of friends if need be and mingle with the right company, go for counseling if the need arises. You are the determinant of your change and no motivational speaker can do that for you. It is God and you that can make it happen. Don't condemn yourself, because God hasn't condemned you yet. He is very much interested in you and He is waiting for you.
Thank you! Do have a blessed week
writer: ©Abigeal Moses Bashir