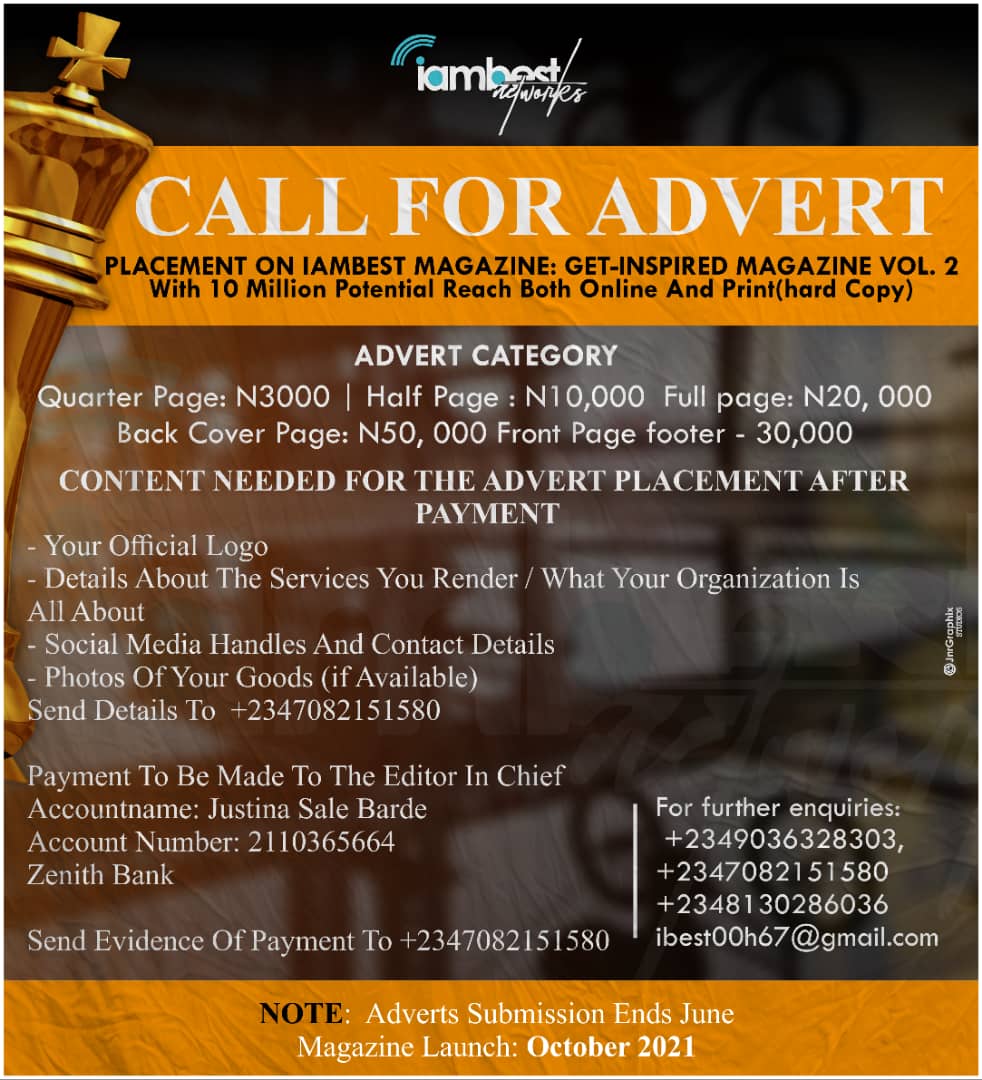 Share this

IAMBESTNETWORKS LTD which is a global media Company with focus on inspiring, educating, enlightening and encouraging the deserted, folks with inferiority complex, the downtrodden and the society at large through inspirational videos, interviews, articles and other forms of art is up with the second edition of her magazine tiled "GetInspired Magazine" . This Magazine is courtesy of IAMBEST MAGAZINE of IAMBESTNETWORKS LTD.
The vision and and objective of this publication is not far from that of the aforementioned of the mother company – IAMBESTNETWORKS LTD. The first edition was basically online and it was able to have a total reach of about 10 million and still counting. This second edition aims at reaching same and beyond as global platforms have been contacted. This edition includes both online and print therecreating a wider audience.
It has become pertinent that because of the wide audience coverage and the imperative of this magazine that the management of IAMBESTNETWORKS LTD has decided to help businesses, companies and organizations in reaching their desired audience and clients providing space for advert placement.
WHY YOU SHOULD ADVERTISE ON GETINSPIRED MAGAZINE OF IAMBESTNETWORKS LTD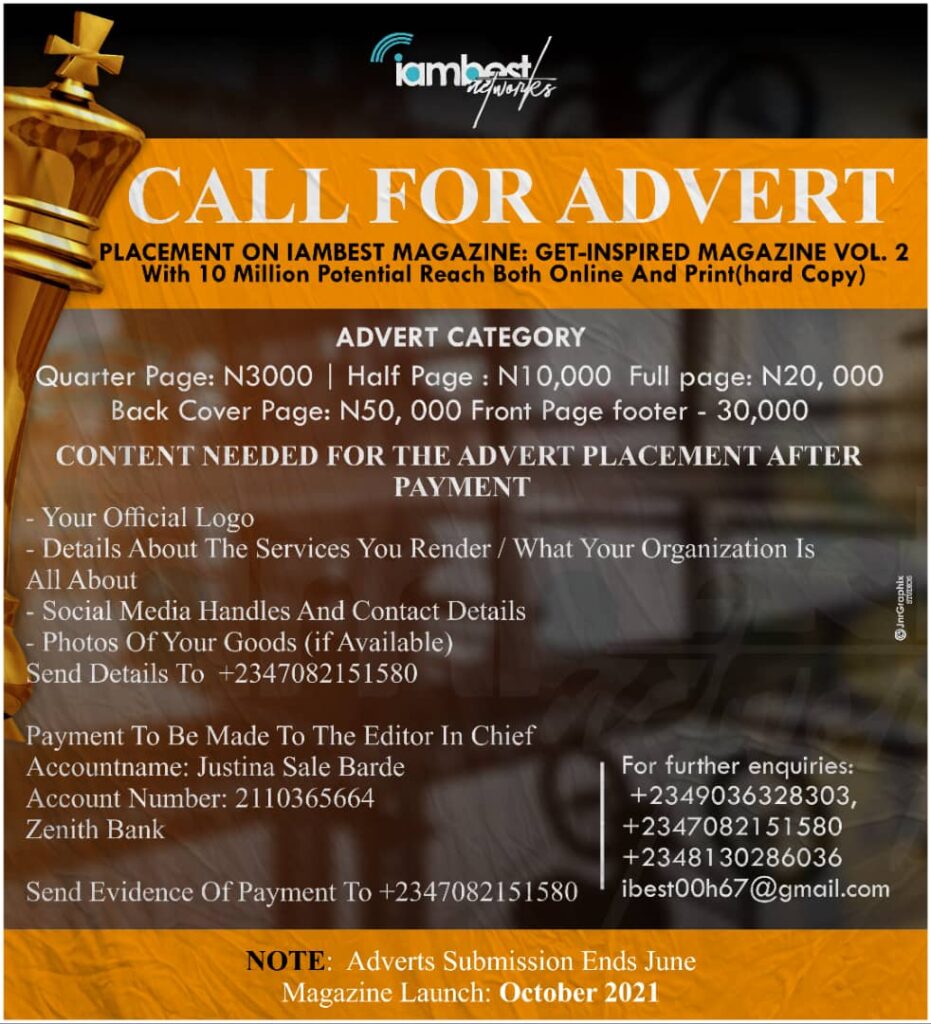 Your company, business or organization will get to reach a wider audience of 10 million people and more via the print and online.
The GetInspired Magazine will introduce your company/business/organization to new clients, customers outside your initial reach round the globe
Your Company, business and organization will be mentioned on the day of the official launch and your business signature (logo) displayed on the backdrop of the red carpet.
Your company, businesse and organization will enjoy online and offline advertisement.
ADVERT CATEGORY ON GETINSPIRED MAGAZINE SECOND EDITION
Quarter Page: 3000 naira
Half Page : 10,000 naira
Full page: 20, 000 naira
Back Cover Page: 50, 000 naira
Front Page footer – 30,000 naira
Content needed for the advert placement after payment
Your official logo
Details about the services you render / what your organization is all about
Social media handles and contact details
photos of your goods (if available)
Send details to
+2347082151580
Payment to be made to the Editor In Chief
AccountName: Justina Sale Barde
Account number: 2110365664
Zenith Bank
Send evidence of payment to +2347082151580
For enquiries: +2349036328303, +2347082151580, +2348130286036
Advert placement is currently on, until the end of June 2021 and the launch of the magazine is slated for October 2021