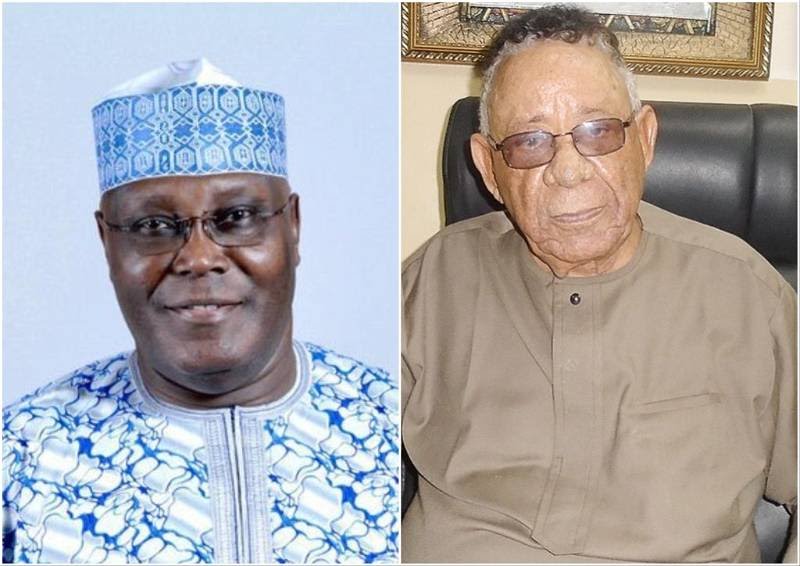 Share this
An elder statesman and Senior Advocate of Nigeria (SAN), Robert Clarke, has said that the presidential candidate of the Peoples Democratic Party (PDP), Atiku Abubakar never had a case in the certificate issue involving President Bola Tinubu.
The Supreme Court on Thursday, October 26 dismissed Atiku's application to be allowed to tender a copy of President Tinubu's certificate, which he obtained from the CSU. The court held that the constitutionally allowed period for such evidence to be admitted had elapsed.
According to the Supreme court, considering that the PEPC, which sat as the court of first instance in the presidential dispute, had since delivered its verdict, no provision of the law would allow the admittance of any other evidence at the appeal stage.
Speaking during an interview on Arise TV on Friday, Clarke stated that Atiku never had a case, adding that his lawyers reaped him off.
"90 percent of Atiku's woes were caused his lawyers. What they should have done 15, 20 years ago, and even 30 days ago, they did not do; instead, because they have easy money to travel to America to collect this and that, they are now bamboozling everybody in Nigeria to show Atiku has a case. Atiku has never had a case in this matter.
"He has been fighting Tinubu for the past 20 years; is it today that he is looking for evidence to fight him? So, I'm happy that we've got to talk to the lawyers so we can make sure our supporters are not carried away propaganda.
"It beats my mind how any lawyer in Nigeria today would ask Tinubu to show his certificate at the time they were asking him to do so. A matter that has been dealt with at different forums, you are now making a hype of it, spending money, and sending witnesses to America; it's because the Nigerian system allows you to throw money away.
I don't see how a lawyer can tell Atiku that a matter he did not raise in the Court of Appeal which is the court of first instance, and he's now going to the Supreme Court, which is an appellate court, and will come to tell you, "Atiku, you have a case; my son discovered that Tinubu did not attend university, and you accepted."
Clarke added that for Electoral problem to end, the constitution and Electoral act must be changed.
"We have to change the constitution. I'm sorry to say this, without changing the constitution, amending the powers of INEC, and, you know, making sure Nigeria, make sure that the elections adhere strictly to the laws, we will always have this problem. Every four four years, we will come back to be fighting each other on nothing, and in that process, we are making the politicians happy."
"Not only the politicians, you are making we, the lawyers, happy, because as I always said, this is the harvest time for us lawyers, but that does not mean that because it is the harvest time for all lawyers, then we take advantage of that, we push politicians to take up cases. As I am talking today, only God knows how many pre-election cases are before the court. All these will not be resolved for the next six months, for the next one year. Another circle starts again, and the politicians are gathering their money to throw around."
"Let us be honest with ourselves, you cannot remove controversies from politics and all these things. The problem is that the law must be so clear. If the law is clear and there are no manipulators around that law, everybody will be happy that whatever happens, nobody is going to manipulate the law."