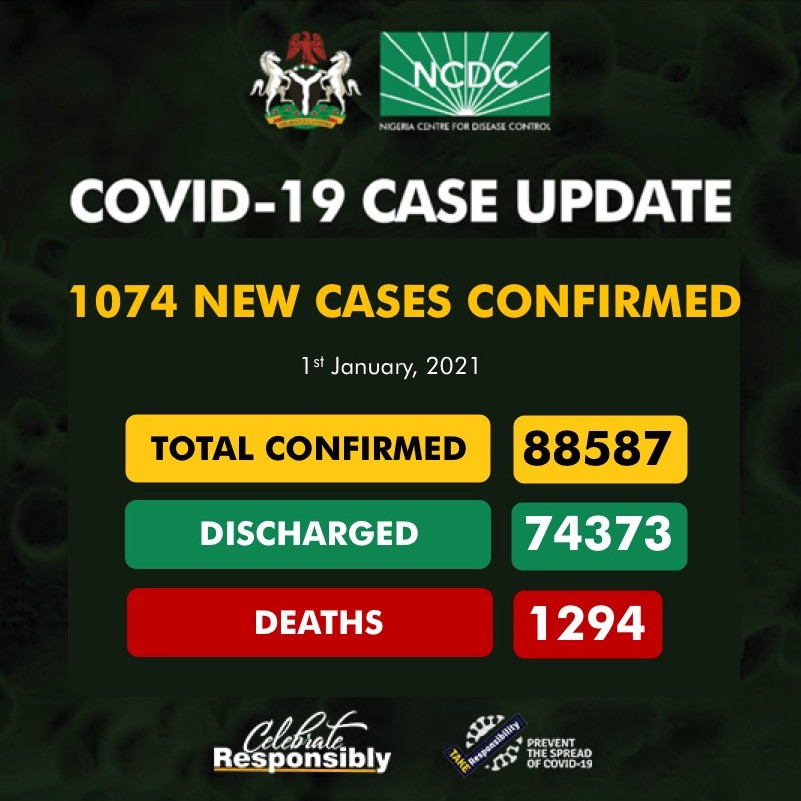 Share this
On the 1st of January 2021, a total number of 1074 new cases of COVID19 were recorded in Nigeria.
According to the Nigeria Center for Disease Control, Lagos recorded 642 fresh cases, the highest for the day.
Other states with new cases include Kaduna-92, Rivers-78, FCT-66, Gombe-66, Kano-35, Ogun-31, Katsina-22, Plateau-20, Abia-7, Niger-4, Oyo-4, Akwa Ibom-3, Delta-2 and Osun-2.
Nigeria now has 88,587 confirmed cases. 74,373 patients have so far been discharged while 1,294 deaths have sadly been recorded.
See a breakdown of the number of cases per states below