Share this

Nigeria is blessed with natural talents that are yet to be harnessed. The street of Nigeria is packed full with talents and it's almost like these talents are wasting. It is with this great concern that Vclaire Global Media has decided to harness, polish and refine every talent on Nigerian street and thus, the birth of "Mr and Miss Natural Talent Nigeria".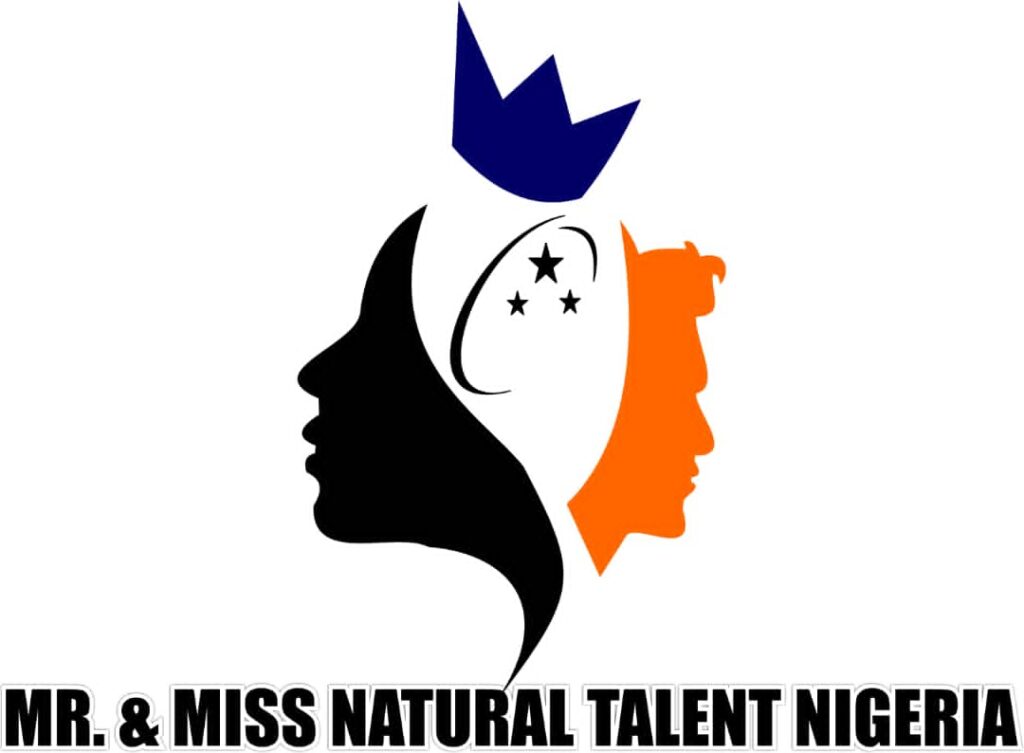 Mr and Miss Natural Talent Nigeria is a platform originally put together to develop every kind of talent in Nigeria. It is not just a pageantry but an empowerment on its own capacity to put every natural talent into reasonable use.
Are you a Dancer, singer, rapper, instrumentalist, writer, spoken word artist, makeup artist, or any other kind of creative? Come show your talent and get rewarded for it.
Various winners of this pageantry and empowerment event will enjoy the following benefits: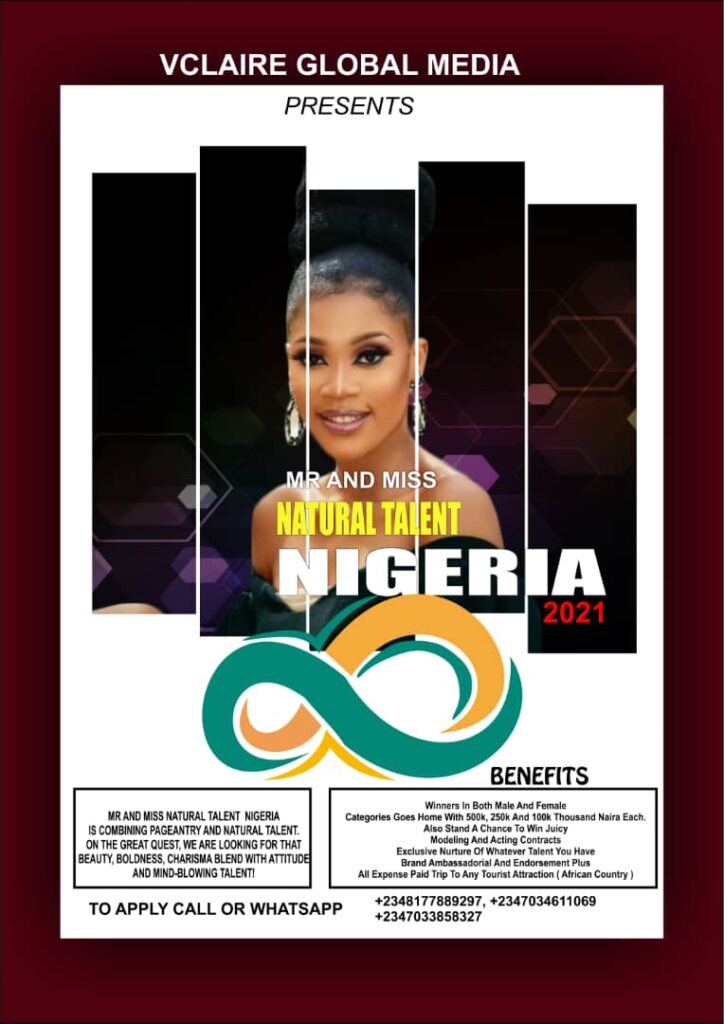 1) Winner(Make and Female)
500,000 naira each
One year modelling contract
One year nurturing of his/her talent
A trip to a tourist centre in any African country
Represents the brand in any official courtesy visit
One year brand Endorsement
2) First Runner Ups ( Male and Female)
250, 000 naira each
A trip to any tourist centre in Nigeria
One year modelling and movie contract
– One year brand Endorsement
3) 2nd Runner Ups
One year Brand Endorsement
One year modelling and movie contract
One year Brand Endorsement
Registration:
Registration commences on the 4th of January 202. Registration is #3000(three thousand naira only).
Money is to be paid to
Vclaire Global Media
Acct number: 9946174585
Bank: Providus Bank
After payment, send proof of payment and the following details; Full name, sex age, address, Social media handles, phone number to
08177889297
AUDITIONING
-Jan 23 – owerri, Yola, Bauchi , Bayelsa, Minna and suleja.
-Jan 30 – Asaba, Abakaliki, Makurdi, Benin, Jos , Taraba, Awka
-Feb 6- Nassarrawa, Sokoto, ibadan, Akure, Enugu
-Feb 20 – Abuja, kaduna, kanu,
– March 6- Awka, Onitsha, kebbi , – March 13 – Lagos
Eligibility:
Both male and female are eligible between the ages of 16 – 30 years.

Take this opportunity to make haste while the sun shines. You don't need to hide your natural talent. We are here to make your voice to be heard.
Your talent is your strength and your wealth.
For more info, sponsorship, partnership and support contact: +2348177889297,
+234 703 461 1069,
+234 902 224 0747, +2348130286036
mail: [email protected]
Volunteers are also needed. If interested call any of the numbers above
Follow and like our handles for update:
FB/IG: @mrandmissnaturaltalentnigeria
IG: @vclaire_globalmedia
FB: @Vclaireglobalmedia